The Ironman World Championship in Kona is notorious for two things: intense heat and gusting crosswinds.
These added challenges from Mother Nature add to the lure of the race for some athletes. But for others they add an extra layer of fear to stoke the pre-race nerves.
For Kona veterans, the main concern is settling on a wheel choice that balances aerodynamics with stability to maximise performance. Meanwhile, first-time Kona-qualifiers often lose sleep over the thought of the unpredictable Kona crosswinds potentially blowing them across the road during the descent from Hawi.
With insights from experts, we've put together some guidance to help you optimise your set up and handle the Kona crosswinds.
What's the best wheel choice for Kona?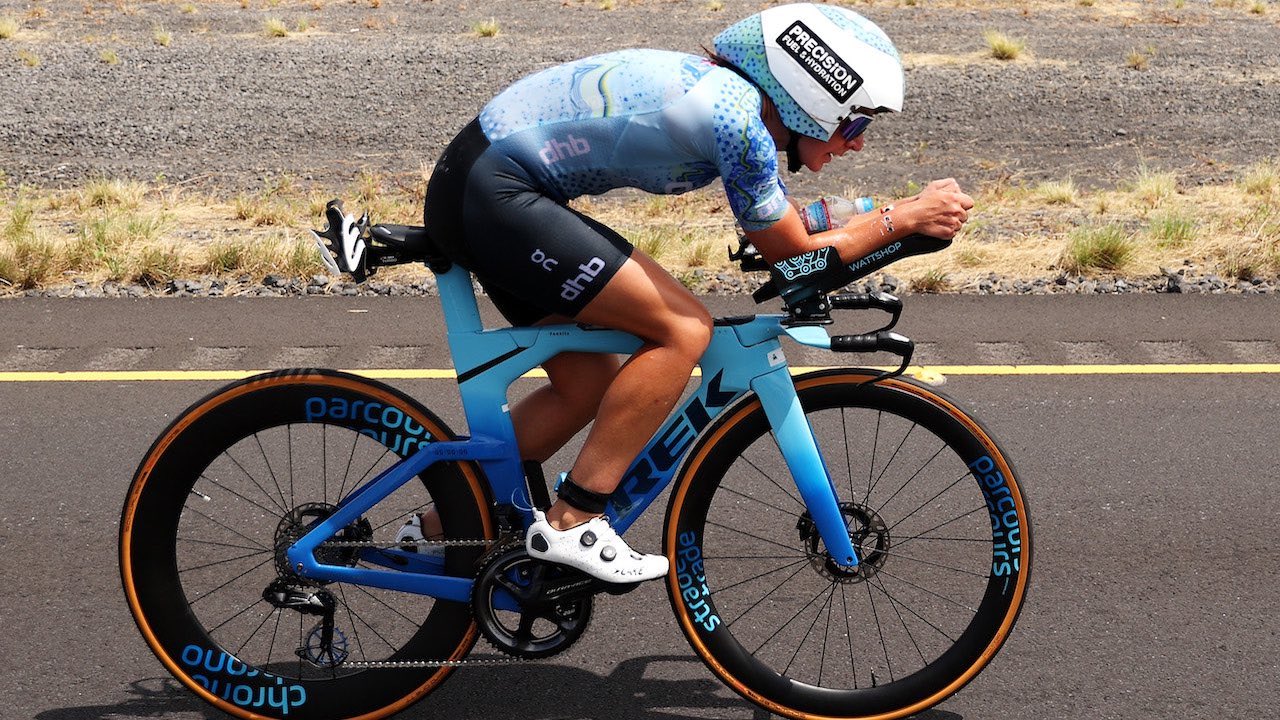 If you're making a last minute decision about which wheelset to pack for Kona, it's worth knowing that a shallower rim profile on your front and back wheel isn't automatically the best choice. The front wheel has an impact on how your bike handles. But because the rear wheel isn't free to turn on its axis, it doesn't have the same impact.
EXPERT TIP
"A deeper rear wheel will actually improve handling stability in crosswinds. This is because it moves the centre of pressure further back on the bike, away from the front wheel – which causes twitchiness. It's a similar effect to when you lower your centre of gravity to be more stable while standing up."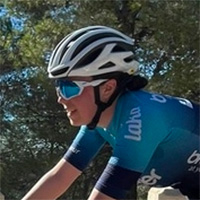 Amy Marks
Elite cyclist and Head of Marketing at
Parcours Velo
, the boutique brand for cutting edge tubeless ready bike wheels.
Deeper rims will improve aerodynamic performance. But a deeper section front wheel will also increase the side force of the crosswind.
Ultimately the best wheel choice will come down to your confidence in your handling skills and your experience riding in the wind. "The fastest wheelset is one where you're confident to stay in the aerobars. If you come out of aero then you lose any benefit of a deeper front wheel and much more."
Tips for riding in the Kona crosswinds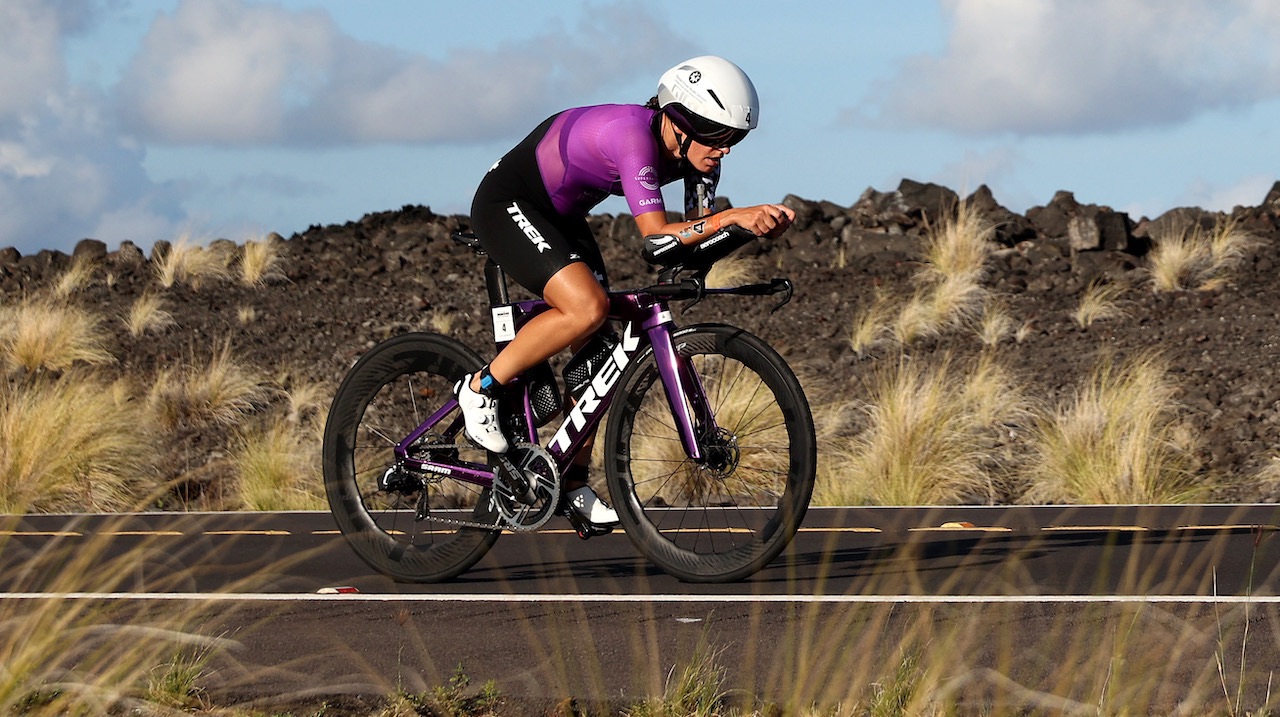 A big part of performing well in Kona comes down to being able to ride confidently in the crosswinds. Here's our tips to help you manage the Kona crosswinds.
Get familiar with the course before race day
Head up to Hawi so you can get a feel for the descent prior to the race. This will give you a chance to experience how your bike handles, practice staying relaxed in the wind gusts and identify any particularly windy spots so there are no surprises come race day.
Get your nutrition on board before the descent
When those cross winds hit, you'll want both hands on the bike to help you stay in control. Make sure you've topped up on nutrition and hydration before you start the descent so you can stay focused.
Don't tense up
Our experts recommend staying relaxed when you're riding in a cross wind, which will improve your ability to absorb any instability. It might feel instinctive to tense up when the wind gusts, but it'll just accentuate that "twitchy" feeling. Stay relaxed, but focused, and don't fight against the movement of your bike.
Spending 180 kilometres tensed up with a death grip on your aerobars will just have you hitting the run feeling tight and over-fatigued.
Watch the movements of the riders ahead
It can be hard to predict when a gust of wind is going to strike. But three-time Kona finisher and former Zwift Academy team member, Yvonne Timewell, shared a top tip to help you anticipate the crosswinds: watch the movements of the riders up ahead of you. If you can see them getting blown to the side, you'll know a gust will soon be heading your way so you can prepare for it.
Stay mentally focused
You don't want to lose your front wheel. But you also don't want to lose your head. Stay calm, focused, and don't waste energy getting frustrated by the wind. Everyone is dealing with the same conditions. It will be the athletes who can keep their cool who benefit most.