ERDINGER Athlete of the Month – April 2016. And the winner is…
Last month we announced Claire Steels as our ERDINGER Athlete of the Month, presenting her with our award for March 2016.
Read on to found out who we have selected as our April 2016 winner. We're a little late in announcing this month – apologies (!) – as your Editor managed to squeeze in a holiday before the season got really busy, and has been playing catch-up ever since!
As we've said from the outset, picking a winner for this award can be based upon a range of factors including (but not limited to!):
Outstanding performance at one race,
Consistent performances over a number of events,
Recognition of an athletes efforts over many months, years…or even decades in some cases!
Overcoming setbacks, challenges or obstacles.
We've had some great nominations through for April which have highlighted some truly deserving winners… we're really sorry we can't select more of you! However, you may well have further chances as 2016 progresses as we've noticed several of you continuing to perform exceptionally through May too. Keep up the good work, your time may well come.
Please do continue to keep your nominations coming in through the year, it really is appreciated and they are all reviewed. Read on to find out this months winner…
April 2016: Fiona Kesteven
Triathlon is always a real juggling act for many, but our ERDINGER Athlete of the Month award winning this month has managed to combine her full-time work alongside being a mother to young children… and still go from novice to champion in just two years.
"From rookie to European Champ in two years" – that's how Fiona's proud partner, Andy McGrath, nominated Fiona Kesteven.
A full-time working mum to two kids, Fiona started training for triathlon in January 2014 and in April she achieved her first selection for the GB Age-Group team, racing at the ETU Duathlon European Championships in Kalkar, Germany. Having turned 40 in December, Fiona not only raced well but found herself as one of the GB Gold medal winners in the Sprint Distance event. Winning the 40-44 category, she was the third fastest athlete overall – coincidently finishing just 20 seconds behind the winner of this award last month, Claire Steels. In the lead up to her race on Germany, Fiona raced the Clumber Park Duathlon in March. She finished second overall in that – but most impressively, improved her time by eight minutes over the same race just 12 months earlier.
This weekend Fiona will be wearing her GB trisuit for the second time, racing in the ETU Triathlon European Championships (Sprint) in Lisbon. Hopefully this news will give her a boost and trigger more success!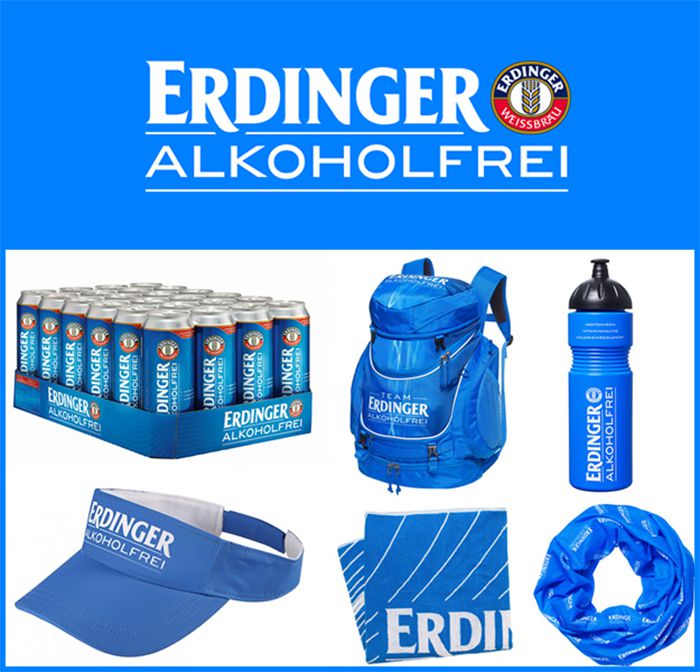 We are delighted to make Fiona Kesteven our ERDINGER Alkoholfrei AOTM for April 2016. Fiona will also receive these great prizes courtesy of ERDINGER Alkoholfrei:
1 x 24case ERDINGER Alkoholfrei Cans
2 x Water Bottles
1 x Rucksack
1 x Visor
1 x Multifunctional Scarf
1 x Small Towel
Help us find the Athlete of the Month for May 2016! – #AOTM
We want YOU to help us identify an Athlete of the Month candidate each month through 2016!
Perhaps you have got a friend, rival or club-mate who you feels deserves recognition for their efforts – as well as some tasty cans of ERDINGER Alkoholfrei plus some great prizes? The criteria is up to you – they may be the fastest, have recovered from injury, have sacrificed their own performances from others, shown consistency… anything you think is worthy of recognition!
How can I nominate someone?
Simple – two really easy options:
Simply email [email protected] with who you would like to see recognised and a brief note on why, or,
If you are on Twitter, use the hastag #AOTM and tweet us @tri247 and let us know when you have seen a noteworthy performance, or have someone you would like us to recognise!