ERDINGER Athlete of the Month – July 2017. And the winner is… 
July?! Yes, hands up, guilty as charged… we've been a little delayed on the Athlete of the Month front over the last couple of months! But, fear not, it wasn't forgotten and we are now putting things back on track. Several updates are coming your way in quick succession over the next few days…
it is time for us to reveal who we have selected as our ERDINGER Alkoholfrei Athlete of the Month for July 2017. The June 2017 winner was Michelle Willcocks. Read on to see who is next!
As we've said from the outset, picking a winner for this award can be based upon a range of factors including (but not limited to!):
Outstanding performance at one race,
Consistent performances over a number of events,
Recognition of an athlete's efforts over many months, years…or even decades in some cases!
Overcoming setbacks, challenges or obstacles.
Many thanks to those of you who have been in touch with your nominations (and please, keep them coming!). We feel we have a picked a very deserving athlete once again.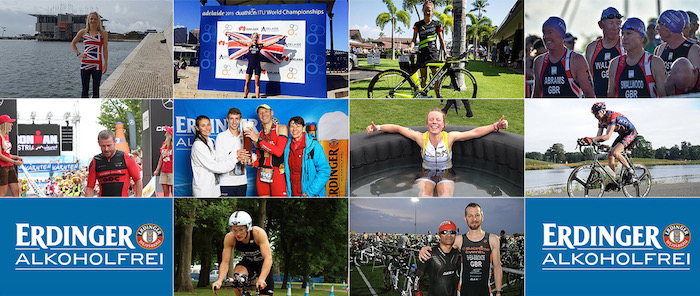 Please do continue to keep your nominations coming in through the year, it really is appreciated and they are all reviewed.
Read on to find out this months winner…
July 2017: Henry Irvine
For July 2017 we've selected an Age-Group athlete who produced a stunning performance at a debut race.
Finishing as the first Age-Grouper overall at IRONMAN 70.3 Edinburgh, Henry Irvine described his performance as his "best ever race!" – and on the bike and run legs at least, his performances were very competitive will all of the Pro's, outside of the pace-setting legend and race winner, Andreas Raelert. Winning the M25-29 category, Henry finished four minutes clear of Chris Standidge, who has been one of the best and most consistent British Age-Group athletes over this distance for many years. In all regards, and very notable performance.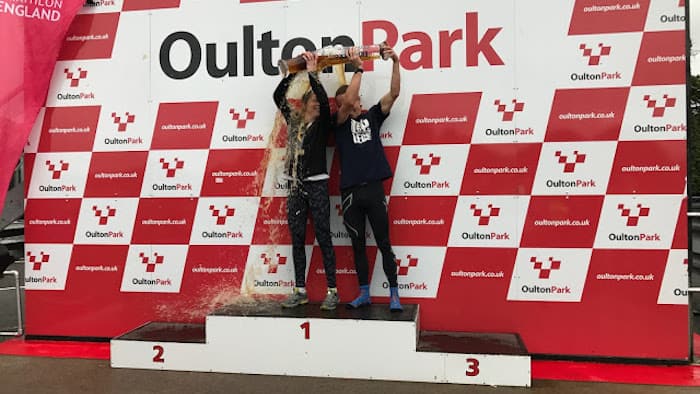 If there is one benefit of our somewhat late recognition of a 'July' award… it is that we also able to recognise that Henry ended his 2017 season with another excellent result – and an overall victory – at the Triathlon England National Duathlon Championships at Oulton Park in early October. 43 seconds down on the lead after the first run, Henry really hit the gas on the bike and cycled more than three minutes faster than anyone else. He half that gap on the second run and – in his first ever duathlon – became National Champion.
Henry will be taking his progression from 2017 and looking to race as Pro from 2018 – quite a step, given 2017 was his first full season in the sport. We look forward to following his progression.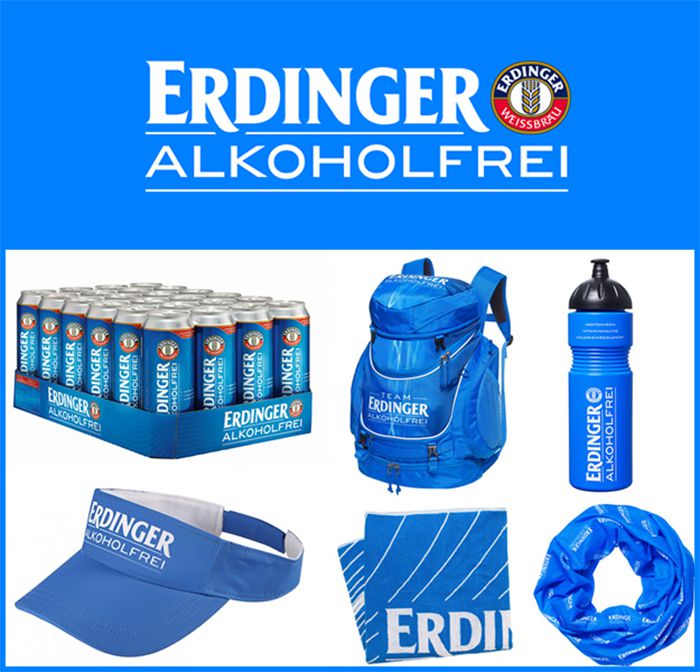 We are delighted to make Henry Irvine our ERDINGER Alkoholfrei AOTM for July 2017. Henry will also receive these great prizes courtesy of ERDINGER Alkoholfrei:
1 x 24 case ERDINGER Alkoholfrei Cans
2 x Water Bottles
1 x Rucksack
1 x Visor
1 x Multifunctional Scarf
1 x Small Towel
Help us find the Athlete of the Month for August 2017! – #AOTM
We want YOU to help us identify an Athlete of the Month candidate each month through 2017!
Perhaps you have got a friend, rival or club-mate who you feels deserves recognition for their efforts – as well as some tasty cans of ERDINGER Alkoholfrei plus some great prizes? The criteria is up to you – they may be the fastest, have recovered from injury, have sacrificed their own performances from others, shown consistency… anything you think is worthy of recognition!
How can I nominate someone?
Simple – two really easy options:
Simply email [email protected] with who you would like to see recognised and a brief note on why, or,
If you are on Twitter, use the hastag #AOTM and tweet us @tri247 and let us know when you have seen a noteworthy performance, or have someone you would like us to recognise!