ERDINGER Athlete of the Month – July 2018. And the winner is… 
Several weeks later than planned (apologies!), It is time for us to reveal who we have selected as our ERDINGER Alkoholfrei Athlete of the Month for July 2018, our third monthly award of the 2018 season. We won't keep you waiting so long for the August award…
Our inaugural winner of the season for May 2018 was Becky Schofield, with Victoria Nealon the winner for June 2018. Read on to see who we have selected for July.
As we've said from the outset, picking a winner for this award can be based upon a range of factors including (but not limited to!):
Outstanding performance at one race,
Consistent performances over a number of events,
Recognition of an athlete's efforts over many months, years…or even decades in some cases!
Overcoming setbacks, challenges or obstacles.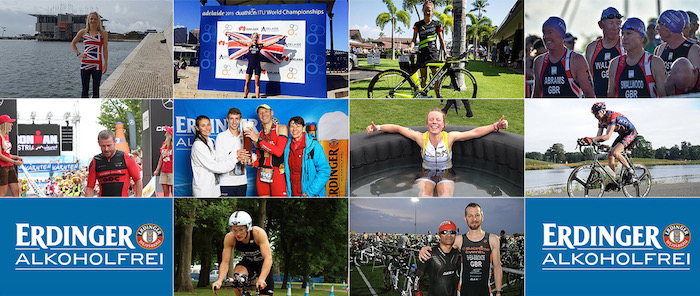 CLICK HERE FOR ALL OF THE PREVIOUS WINNERS: 2015 | 2016 | 2017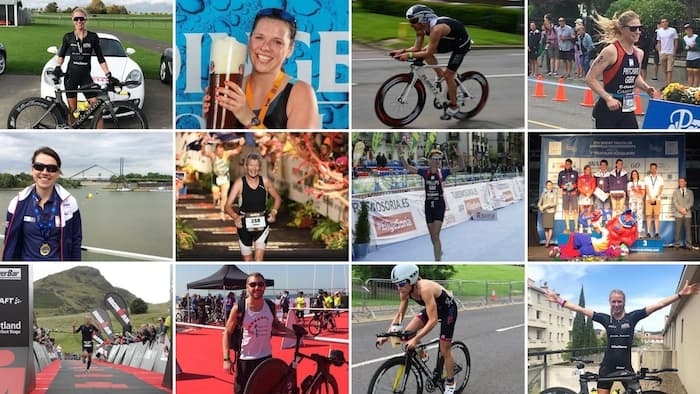 ERDINGER Athlete of the Month – July 2018. And the winner is… 
This months winner may technically be a veteran athlete in his 40-44 category, but he is still showing that his able to compete with everyone – and in international competition too.
July 2018: Donald Brooks
Donald Brooks is proof again that you can combine family life with top level sporting competition.
A regular feature for several years now on the British Age-Group team, in 2017 Donald won both the European Championships (Kitzbühel) and World Championships (Rotterdam) over the Standard Distance and was seeking more international success in 2018.
In May he raced back-to-back qualifiers in Nottingham (winning overall) and Eton, before more qualifier action – and another overall win – at the Deva Triathlon in Chester. Qualification events all sorted, it was time to start winning some medals.
His 2018 Championship collection started at the AJ Bell World Triathlon Series Leeds which hosted the British Standard Distance Championships. That race saw him take Gold in the 40-44 division with the second fastest time overall on the day too.
His big targets for the year however were the European Age-Group Championships, where Donald was targeting both the Standard (in Tartu, Estonia) and Sprint (in Glasgow) distances.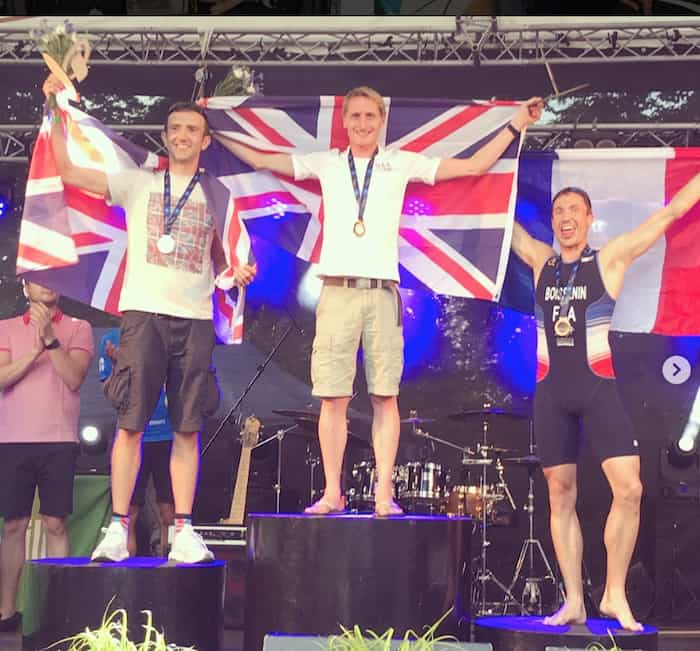 It's fair to say that they went rather well too. Age-Group 40-44 Gold medals over both distances – but not only that, he was the fastest athlete overall at both events.
A staggeringly consistent and impressive season from an athlete showing no signs of slowing down – quite the opposite. A very deserving winner of this award we feel. Congratulations Donald.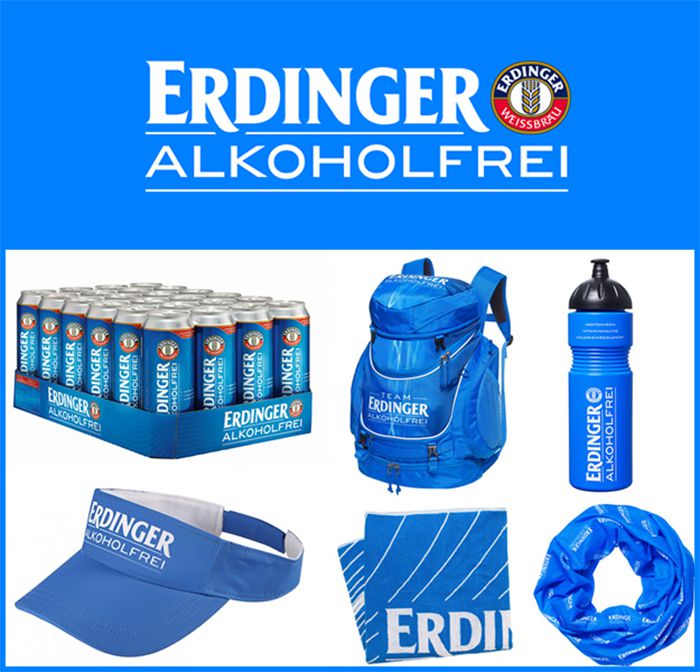 We are delighted to make Donald Brooks our ERDINGER Alkoholfrei AOTM for July 2018. Donald will also receive these great prizes courtesy of ERDINGER Alkoholfrei:
1 x 24 case ERDINGER Alkoholfrei Cans
2 x Water Bottles
1 x Rucksack
1 x Visor
1 x Multifunctional Scarf
1 x Small Towel
Help us find the Athlete of the Month for August 2018! – #AOTM
We want YOU to help us identify an Athlete of the Month candidate each month through 2018.
Perhaps you have got a friend, rival or club-mate who you feels deserves recognition for their efforts – as well as some tasty cans of ERDINGER Alkoholfrei plus some great prizes? The criteria is up to you – they may be the fastest, have recovered from injury, have sacrificed their own performances from others, shown consistency… anything you think is worthy of recognition!
How can I nominate someone?
Simple – two really easy options:
Simply email [email protected] with who you would like to see recognised and a brief note on why, or,
If you are on Twitter, use the hastag #AOTM and tweet us @tri247 and let us know when you have seen a noteworthy performance, or have someone you would like us to recognise!