ERDINGER Athlete of the Month – June 2016. And the winner is…
Last month we announced James Phiillips as our ERDINGER Athlete of the Month, presenting him with our award for May 2016.
It's now time to reveal the recipient of our recognition for the month of June 2016. Read on / scroll down to see who this months winner is.
June continued with another packed racing schedule, similar to that which we tracked in May. Among the many events were the World Duathlon Championships in Spain, European Cross Triathlon (Switzerland) and Aquathlon (France) Championships, a host of Home Nations Championships, lots of GB qualifiers, hugely popular Ironman races in France and Austria, new additions to the UK calendar such as Lakesman and The Gladiator, long-standing classics at Blenheim, Windsor and Dambuster – and really, we're just scratching the surface, as there were another 250+ on our calendar of all shapes and sizes.
As we've said from the outset, picking a winner for this award can be based upon a range of factors including (but not limited to!):
Outstanding performance at one race,
Consistent performances over a number of events,
Recognition of an athletes efforts over many months, years…or even decades in some cases!
Overcoming setbacks, challenges or obstacles.
Another HUGE thank you to those of you who have taken the time to email us with your nominations for this award. It really is greatly appreciated. With so many races and so many different stories within them, it really is impossible for us to spot everything – and it is very inspiring to read about many of the successes that people are are achieving at whatever level of the sport they are at.
We have a long list of people here that we would be massively pleased to present this award to… but we have to select just one, from the many very worthy potential recipients.
Please do continue to keep your nominations coming in through the year, it really is appreciated and they are all reviewed. Read on to find out this months winner…
June 2016: Tony Cullen
Our Athlete of the Month for June could quite reasonably have been recognised for his results during the first half of 2016, such has been his consistency and performance through the year. When he then arrived at his biggest 'A' race of the season with an exceptionally tough target – and smashed it – our mind was made up. So was yours apparently, as we had several nominations for the same person come in from independent sources! I think we can safely say this one was well deserved…
In a country that has a whole host of top Age-Group athletes, Tony Cullen has, arguably, gone a little under the radar for several years. That in itself is quite difficult to do when you are a six-time Kona qualifier! I think we can safely say that 'cover' is now blown following a stunning 2016 season.
Now a veteran, racing in the 40-44 category, Tony has this year won the British Middle Distance Championships (Grafman), been the overall winner at the Monster Mojo Middle Distance Triathlon, Clitheroe Triathlon, Parbold Duathlon and Oulton Park Spring Duathlon – as well as find time to ride 3:56:47 for a 100-mile TT.
However, Tony's bigest goal was Ironman Austria – and he wasn't there to 'get around' either, he wanted to break nine hours. Whichever way you cut it, that is fast, and no easy target.
With an absolutely stunning performance (59:53 / 4:40:08 / 3:11:05 plus transitions), Tony achieved that milestone to cross the line in 8:57:00. Not only that, it also meant third place and a trip to the podium in the 40-44 category.
"My dream was sub 9hrs and possibly a European podium spot. I got both. A Kona slot was never my goal, although it was nice to be able to turn my 6th slot down. Maybe next year…"
Not only is Tony a fine athlete, he has a full-time job, a family of three daughters and is an accomplished long-distance triathlon coach too through TricentralUK (www.tricentraluk.com). As one person who nominated Tony said, "With his busy life of family, work, coaching, training and racing I don't know how he keeps his standards so high. He really is an inspiration to me and many others I'm sure."
Well said – and congratulations to you Tony Cullen.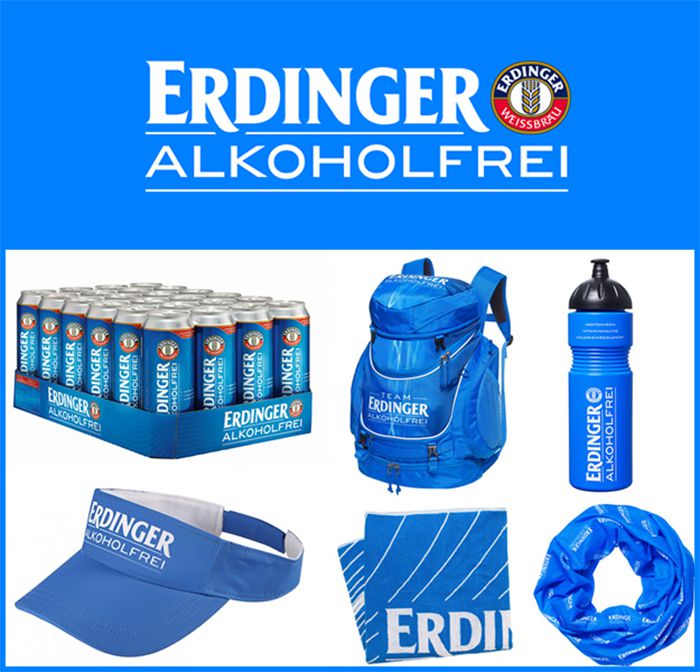 We are delighted to make Tony Cullen our ERDINGER Alkoholfrei AOTM for June 2016. Tony will also receive these great prizes courtesy of ERDINGER Alkoholfrei:
1 x 24 case ERDINGER Alkoholfrei Cans
2 x Water Bottles
1 x Rucksack
1 x Visor
1 x Multifunctional Scarf
1 x Small Towel
Help us find the Athlete of the Month for July 2016! – #AOTM
We want YOU to help us identify an Athlete of the Month candidate each month through 2016!
Perhaps you have got a friend, rival or club-mate who you feels deserves recognition for their efforts – as well as some tasty cans of ERDINGER Alkoholfrei plus some great prizes? The criteria is up to you – they may be the fastest, have recovered from injury, have sacrificed their own performances from others, shown consistency… anything you think is worthy of recognition!
How can I nominate someone?
Simple – two really easy options:
Simply email

[email protected]

with who you would like to see recognised and a brief note on why, or,
If you are on Twitter, use the hastag #AOTM and tweet us @tri247 and let us know when you have seen a noteworthy performance, or have someone you would like us to recognise!