ERDINGER Athlete of the Month – June 2018. And the winner is… 
It is time for us to reveal who we have selected as our ERDINGER Alkoholfrei Athlete of the Month for June 2018, our second monthly award of the 2018 season.
Out inaugural winner of the season for May 2018 was Becky Schofield. Read on to see who we have selected for June.
As we've said from the outset, picking a winner for this award can be based upon a range of factors including (but not limited to!):
Outstanding performance at one race,
Consistent performances over a number of events,
Recognition of an athlete's efforts over many months, years…or even decades in some cases!
Overcoming setbacks, challenges or obstacles.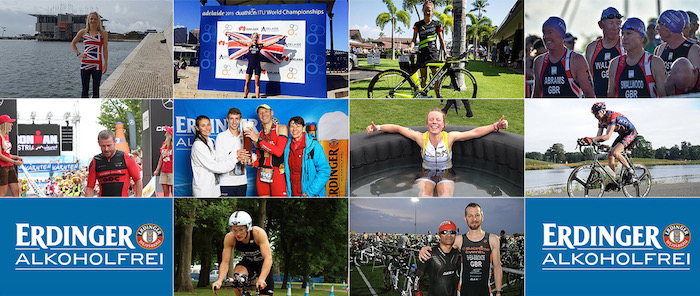 CLICK HERE FOR ALL OF THE PREVIOUS WINNERS: 2015 | 2016 | 2017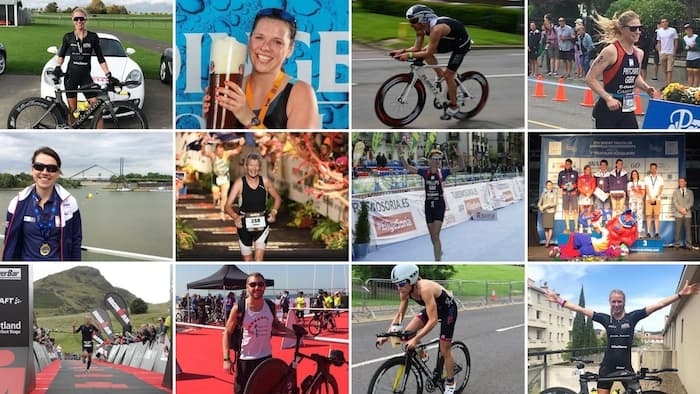 ERDINGER Athlete of the Month – June 2018. And the winner is… 
This months selected athlete is relatively new to the sport of triathlon. She's made a great start, is improving fast, has been winning races… but, we think, perhaps the best of her swim / bike / run performances are still to come.
June 2018: Victoria Nealon
Vicky's progress in triathlon has been rapid – much like her speed in races, at least, once on dry land! Her first ever triathlon was IRONMAN Frankfurt in Germany, which she entered in January 2017 and then went on to learn to swim, learn to ride a bike and recorded an impressive 10:11:57, for fifth place in her 30-34 Age-Group.
By the end of 2017 she was British Age-Group Champion for her category at the Vitruvian, and had also ticked off the Sub-3 marathon marker with a 2:56:59 in Chester.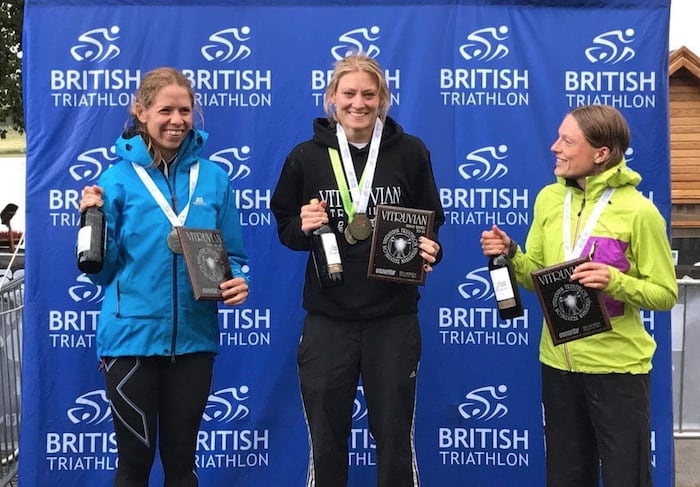 Not one to hang around, less than a year after her triathlon debut she finished fourth overall in the super tough ISRAMAN full distance race in January 2018.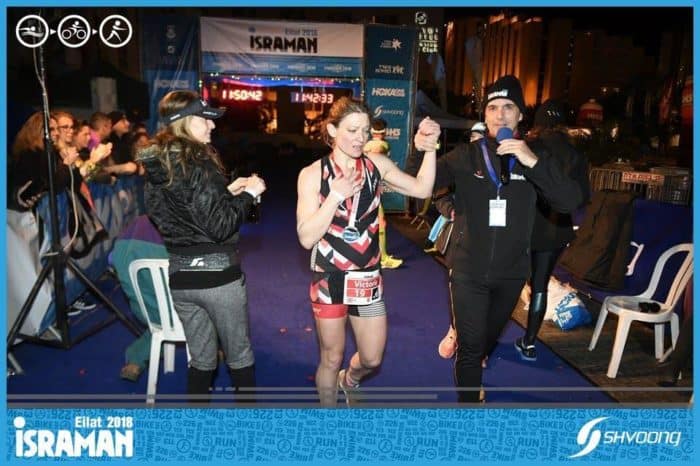 More progress followed during the early part of 2018 with her first overall multisport victory (Bosworth Duathlon), plus more great results on and off road including wins at the Warwick and Keyworth Half Marathons, and even a full marathon at Kielder. Clearly, Vicky is not afraid of racing tough races and racing a lot.
Fast forward to June 2018 and Vicky was back in triathlon action at the Brecon Titan Middle Distance Triathlon, held in the Welsh Brecon Beacons. After a slow swim – her weakness – she went from 23rd female out of the water to race winner, adding the fastest bike and run splits along the way.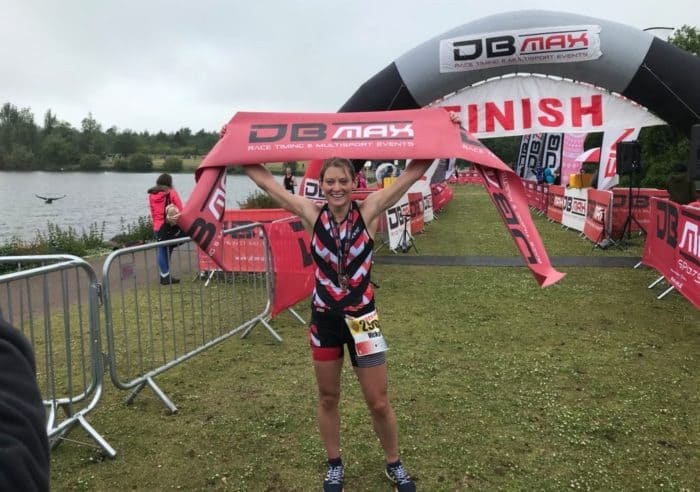 And just to add a final touch – even though it was in July – she then won the Long Course Weekend in Tenby, also winning the Wales Marathon overall too.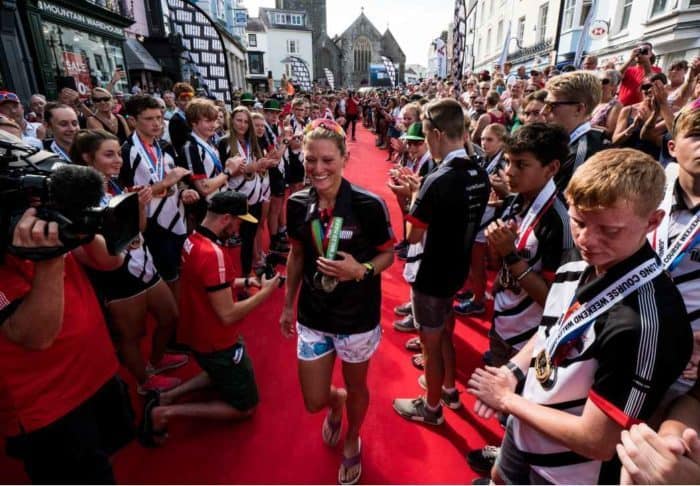 I don't know about you, but I'm tired just reading all of that!
The exciting thing for us – and we hope this recognition will provide some added motivation – is that with so little 'triathlon' background, her best performances may well be ahead of her. Don't be surprised if you see her racing at the IRONMAN World Championship sooner rather than later.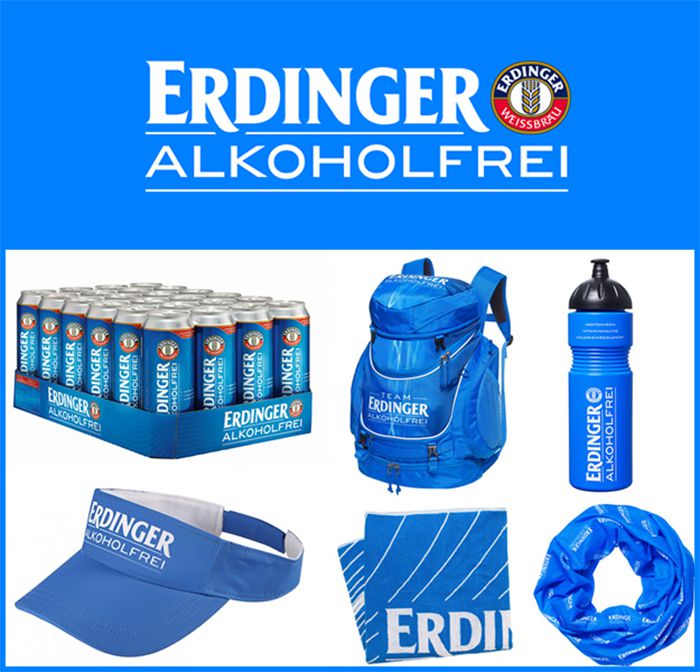 We are delighted to make Victoria Nealon our ERDINGER Alkoholfrei AOTM for June 2018. Vicky will also receive these great prizes courtesy of ERDINGER Alkoholfrei:
1 x 24 case ERDINGER Alkoholfrei Cans
2 x Water Bottles
1 x Rucksack
1 x Visor
1 x Multifunctional Scarf
1 x Small Towel
Help us find the Athlete of the Month for July 2018! – #AOTM
We want YOU to help us identify an Athlete of the Month candidate each month through 2018.
Perhaps you have got a friend, rival or club-mate who you feels deserves recognition for their efforts – as well as some tasty cans of ERDINGER Alkoholfrei plus some great prizes? The criteria is up to you – they may be the fastest, have recovered from injury, have sacrificed their own performances from others, shown consistency… anything you think is worthy of recognition!
How can I nominate someone?
Simple – two really easy options:
Simply email [email protected] with who you would like to see recognised and a brief note on why, or,
If you are on Twitter, use the hastag #AOTM and tweet us @tri247 and let us know when you have seen a noteworthy performance, or have someone you would like us to recognise!