ERDINGER Athlete of the Month – March 2016. And the winner is…
Last month we announced Paul Sellars as our first ERDINGER Athlete of the Month for the new year, presenting him with our award for February 2016.
Read on to found out who we have selected as our March 2016 winner.
As we've said from the outset, picking a winner for this award can be based upon a range of factors including (but not limited to!):
Outstanding performance at one race,
Consistent performances over a number of events,
Recognition of an athletes efforts over many months, years…or even decades in some cases!
Overcoming setbacks, challenges or obstacles.
The month of March 2016 saw a significant step up in both the volume and quality of racing action on the domestic scene. Well over half of the domestic events in our calendar for March were duathlons, and the marquee domestic events of the month were the ETU / ITU qualification events for the Great Britain Age-Group team. It is from these events we have selected our winner this month.
Please do continue to keep you nominations coming in through the year, it really is appreciated and they are all reviewed. Read on to find out this months winner…
March 2016: Claire Steels
Two World Championship qualification events and two (overall) wins – you can't do much better than that, which is why we award our ERDINGER Athlete of the Month award to Claire.
Claire Steels is a class athlete, the current ITU Duathlon (Sprint) World Champion in the 25-29 category, which she won in Adelaide last year, heading home a GB podium sweep. She will be looking to add the European Championship title to that in her new 30-34 AG next weekend in Germany.
The 2016 World Championships will take place this year in Aviles, Spain in June and this year where Claire is looking to race over the longer Standard Distance (10k / 40k / 5k), and therefore in March raced at both of the qualification events – Clumber Park and Dambuster. Not only did she win her category and confirm qualification (at both events), she also finished as the first female overall. At both events. Claire also race earlier this year at the Anglian Water Duathlon (a qualification event for the 2017 ETU Champs), and she won that one too. Three qualification events and three (overall) wins. Very impressive.
Look out for a lot more from Claire Steels in the future – she's only been riding a bike for about 12 months…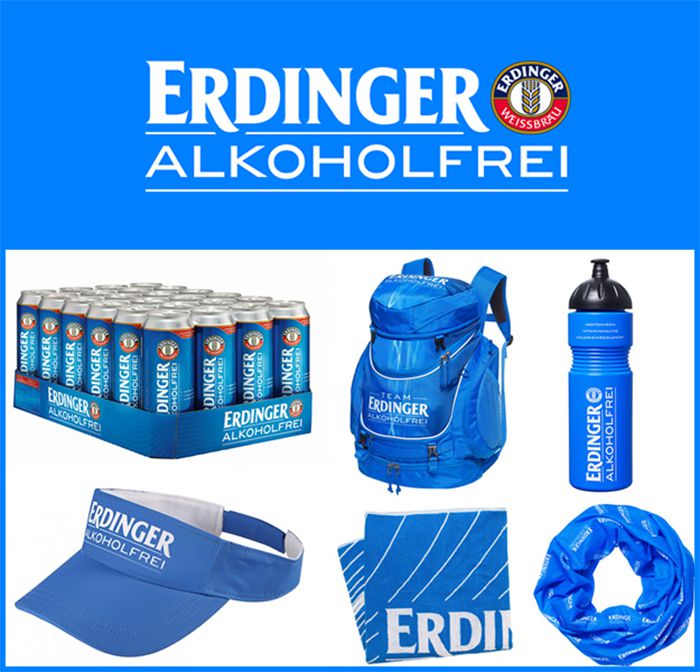 We are delighted to make Claire Steels our ERDINGER Alkoholfrei AOTM for March 2016. Claire will also receive these great prizes courtesy of ERDINGER Alkoholfrei:
1 x 24case ERDINGER Alkoholfrei Cans
2 x Water Bottles
1 x Rucksack
1 x Visor
1 x Multifunctional Scarf
1 x Small Towel
Help us find the Athlete of the Month for April 2016! – #AOTM
We want YOU to help us identify an Athlete of the Month candidate each month through 2016!
Perhaps you have got a friend, rival or club-mate who you feels deserves recognition for their efforts – as well as some tasty cans of ERDINGER Alkoholfrei plus some great prizes? The criteria is up to you – they may be the fastest, have recovered from injury, have sacrificed their own performances from others, shown consistency… anything you think is worthy of recognition!
How can I nominate someone?
Simple – two really easy options:
Simply email [email protected] with who you would like to see recognised and a brief note on why, or,
If you are on Twitter, use the hastag #AOTM and tweet us @tri247 and let us know when you have seen a noteworthy performance, or have someone you would like us to recognise!