ERDINGER Athlete of the Month – May 2016. And the winner is…
Last month we announced Fiona Kesteven as our ERDINGER Athlete of the Month, presenting her with our award for April 2016.
Read on to find out who we have selected as our May 2016 winner.
May was an absolutely HUGE month in terms of events, the early season seemingly front-loaded with vast numbers of GB qualifiers along with Home Nations, British and European Championship events… and that's before even mentioning a host of popular 70.3 races, XTERRA's, Student Championships and much, much more.
As we've said from the outset, picking a winner for this award can be based upon a range of factors including (but not limited to!):
Outstanding performance at one race,
Consistent performances over a number of events,
Recognition of an athletes efforts over many months, years…or even decades in some cases!
Overcoming setbacks, challenges or obstacles.
So many races has resulted in one of our biggest responses to date in terms of nominations too. Many amazing performances, both in terms of absolute performance, age-related excellence, amazing progress despite huge obstacles and so many more – honestly, it makes incredible reading and makes our choice a tough, but inspiring one!
We have a long list of people here that we would be massively pleased to present this award to… but we have to select just one, from the many very worthy potential recipients.
Please do continue to keep your nominations coming in through the year, it really is appreciated and they are all reviewed. Read on to find out this months winner…
May 2016: James Phillips
With the consistent success of the British Age-Group teams at European and World level, sometimes some great performances might not get the recognition they deserve. Our Athlete of the Month for May hasn't collected an international Gold medal (yet), but that doesn't mean that we haven't noticed just what he has achieved – and we are very happy to highlight those performances here.
Having selected Claire Steels and Fiona Kesteven for our previous two awards in March and April, this month our selection has gone to a young man who has been collecting National Championship titles as well as being the 'best of British' in Europe – for the second year in a row.
In mid-May, the British Sprint Distance Triathlon Championships were held at the popular and fast Big Cow Sprint Triathlon at Emberton Park, Olney. In very close racing (the top five finishers were all within 60 seconds), James managed to win not only his 20-24 category, but the overall title thanks to a fantastic final run – the fastest of the day – by just 11 seconds. That would be the second British Championship of the season for James, having also won the 20-24 category (fourth overall), at the British Duathlon Championships in April.
The big goal for James however was two weeks later and the ETU Triathlon European Championships in Lisbon. Last year in Geneva, James was the fastest British Age-Group athlete overall and seventh fastest athlete from all nations in the Sprint distance, a performance that earned him a Silver medal in the 20-24 category.
One year on, and once again James had a great race. He repeated his feat of once again being the fastest Brit, this time around he moved up to second place overall… but it was still 'only' (!) good enough for Silver, as the first place athlete from Norway was also in the same category. Such are the fine margins at the top.
Nonetheless, we hope that this award will provide a little consolation for coming so close to that Gold and good luck to James in taking that final step, perhaps next year?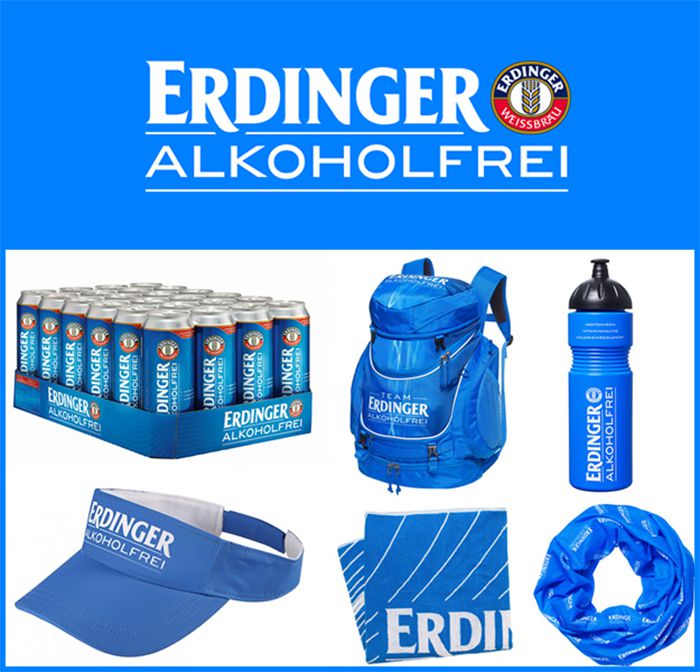 We are delighted to make James Phillips our ERDINGER Alkoholfrei AOTM for May 2016. James will also receive these great prizes courtesy of ERDINGER Alkoholfrei:
1 x 24 case ERDINGER Alkoholfrei Cans
2 x Water Bottles
1 x Rucksack
1 x Visor
1 x Multifunctional Scarf
1 x Small Towel
Help us find the Athlete of the Month for June 2016! – #AOTM
We want YOU to help us identify an Athlete of the Month candidate each month through 2016!
Perhaps you have got a friend, rival or club-mate who you feels deserves recognition for their efforts – as well as some tasty cans of ERDINGER Alkoholfrei plus some great prizes? The criteria is up to you – they may be the fastest, have recovered from injury, have sacrificed their own performances from others, shown consistency… anything you think is worthy of recognition!
How can I nominate someone?
Simple – two really easy options:
Simply email

[email protected]

with who you would like to see recognised and a brief note on why, or,
If you are on Twitter, use the hastag #AOTM and tweet us @tri247 and let us know when you have seen a noteworthy performance, or have someone you would like us to recognise!