ATHLETE OF THE MONTH IS BACK FOR 2018
With huge thanks to the continued support of long-time triathlon supporters, ERDINGER Alkoholfrei, we are very pleased to confirm that the ERDINGER Athlete of the Month returns once again for the 2018 season.
As we have for the past three years, we will recognise – with your help – an athlete each month who deserves recognition for their efforts. You don't necessarily have to be the fastest or have won the most races to be noticed!
As we've said from the outset, picking a winner for this award can be based upon a range of factors including (but not limited to!):
Outstanding performance at one race,
Consistent performances over a number of events,
Recognition of an athlete's efforts over many months, years…or even decades in some cases!
Overcoming setbacks, challenges or obstacles.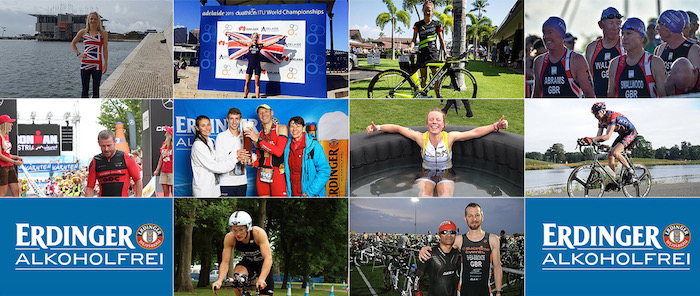 CLICK HERE FOR ALL OF THE PREVIOUS WINNERS: 2015 | 2016 | 2017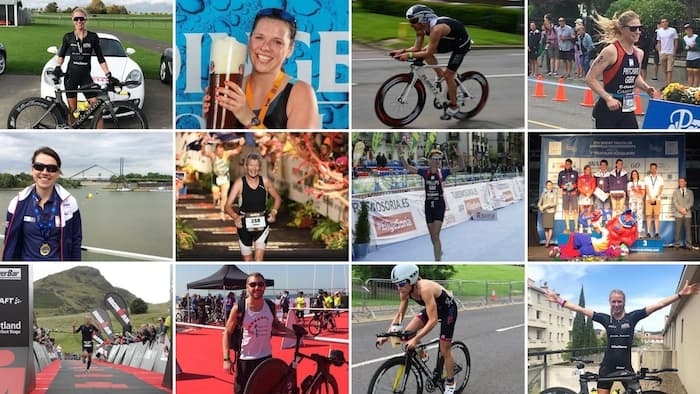 ERDINGER Athlete of the Month – May 2018. And the winner is… 
Ok, so our first award of 2018 will be for the month of May – though in truth, this award reflects continued consistency and success, across a range of disciplines and formats, through the 2018 season so far, and indeed over recent years of regularly appearing in the results pages of TRI247.
May 2018: Becky Schofield
Our first winner of 2018 has been one of the most active and consistent successful athletes on the British Age-Group scene for several years now.
The name Becky (Rebecca) Schofield has popped up time and again this year – and the physiotherapist and mum is clearly more that happy to race over a wide variety of formats.
In March this year – despite the efforts of the 'Beast from the East' – Becky won the Mud & Mayhem Cross Duathlon at Thetford Forest, a tough race, holding off the challenge of GB Elite Cross Triathlon athlete, Jessica Roberts.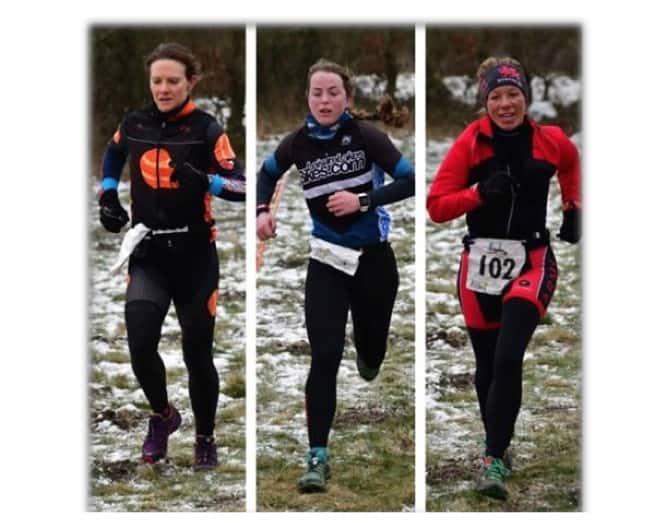 In April – this time in run-bike-run mode, Becky was racing and winning again, this time at the Diss Duathlon in Norfolk. Continuing with that versatility, in May she took almost three minutes off of her 25-mile TT PB, a close second in that one.
Switching to road triathlon – at least, for the bike section! – it was on to the tough Slateman Triathlon in North Wales. Third placed at that one, behind regular AAH Adventure Triathlon Series winner Suzie Richards, and a former ERDINGER Athlete of the Month, Ruth Purbrook, was another strong effort (and quicker that her winning time from 12 months previously).
Another enjoyable weekend in Llanberis for @aahevents @SlatemanTri again this year. 3rd for @PhysioBecs and 4th for me (1st Vet 40) #TORQfuelled pic.twitter.com/GXfyP5tLyz

— Iain Robertson (@FlippertriIain) May 20, 2018
And to top all of that? Just over a week ago Becky was the fastest female athlete overall at the British Standard Distance Age-Group Championships, part of the AJ Bell World Triathlon Leeds weekend.
The food of champions!! Well done @PhysioBecs on @BritTri Gold @WorldTriLeeds and 1st female overall! @1EpicOrange @trianglia pic.twitter.com/olGEtRRkVO

— Iain Robertson (@FlippertriIain) June 10, 2018
I hope you'll agree, that's a pretty strong start to her 2018 season!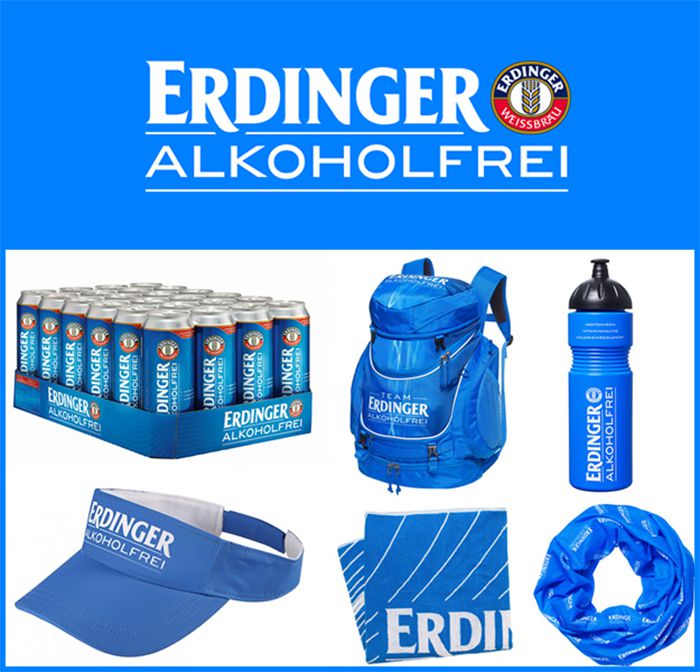 We are delighted to make Becky Schofield our ERDINGER Alkoholfrei AOTM for May 2018. Becky will also receive these great prizes courtesy of ERDINGER Alkoholfrei:
1 x 24 case ERDINGER Alkoholfrei Cans
2 x Water Bottles
1 x Rucksack
1 x Visor
1 x Multifunctional Scarf
1 x Small Towel
Help us find the Athlete of the Month for June 2018! – #AOTM
We want YOU to help us identify an Athlete of the Month candidate each month through 2018.
Perhaps you have got a friend, rival or club-mate who you feels deserves recognition for their efforts – as well as some tasty cans of ERDINGER Alkoholfrei plus some great prizes? The criteria is up to you – they may be the fastest, have recovered from injury, have sacrificed their own performances from others, shown consistency… anything you think is worthy of recognition!
How can I nominate someone?
Simple – two really easy options:
Simply email [email protected] with who you would like to see recognised and a brief note on why, or,
If you are on Twitter, use the hastag #AOTM and tweet us @tri247 and let us know when you have seen a noteworthy performance, or have someone you would like us to recognise!