ERDINGER Athlete of the Month – November 2017. And the winner is… 
It is time for us to reveal who we have selected as our ERDINGER Alkoholfrei Athlete of the Month for November 2017, which will be our final monthly award for the 2017 season.
The October 2017 winner was Linda Ashmore. Read on to see who has earned the final award of the year.
As we've said from the outset, picking a winner for this award can be based upon a range of factors including (but not limited to!):
Outstanding performance at one race,
Consistent performances over a number of events,
Recognition of an athlete's efforts over many months, years…or even decades in some cases!
Overcoming setbacks, challenges or obstacles.
Many thanks to those of you who have been in touch with your nominations (and please, keep them coming!). We feel we have a picked a very deserving athlete once again.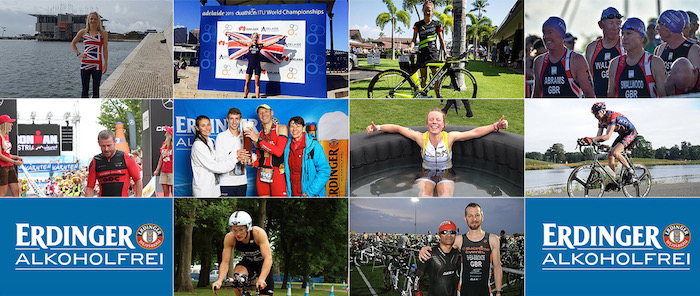 2017 so far:
Read on to find out this months winner…
November 2017: Chris Standidge
The athlete that attracted our attention in November has been selected based on a very impressive performance in the month – but also for a long and distinguished history of top quality Age-Group racing.
A triathlete for more than 20 years, Chris Standidge has won plenty of races and medals along the way, including the British Age-Group Championship in 2013 and the ETU European Championship Gold in Geneva in 2015. Moving to the longer distances, he won (overall), the Age-Group races at IRONMAN 70.3 Staffordshire and IRONMAN 70.3 Dublin in 2015. Another Age-Group win at IRONMAN 70.3 Bahrain in 2016 was a step up for Chris, while he continued that form into 2017 with more great performances at Challenge Lisboa, IRONMAN 70.3 Edinburgh and IRONMAN 70.3 Dublin.
Despite all the years of racing and plenty of success along the way, Chris still had something 'new' to challenge himself with in 2017. IRONMAN.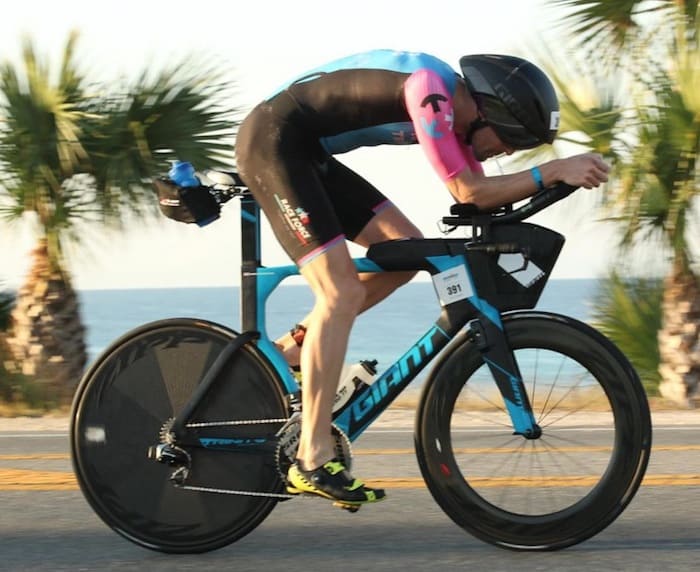 IRONMAN Florida was the chosen race, and while Chris applied his usual attention to detail to his preparations, there was one problem… no run training for two months because of injury. Not ideal.
However, Chris worked around that and while his run wasn't (as you would expect), at quite the level he would have hoped for (3:32), when combined with fast swim (51:44) and bike (4:27:12) times, that still brought him home under the nine-hour mark and an 8:58:28 finish. Fourth fastest overall and second in his Age-Group, that also secured a slot to Kona in 2018… which he turned down; "I want a few more Ironman races behind me first."
A great result and still showing improvement and enthusiasm for the sport after over 20 years – all done while working, and also now coaching through his Total Tri Training (https://totaltritraining.com) company.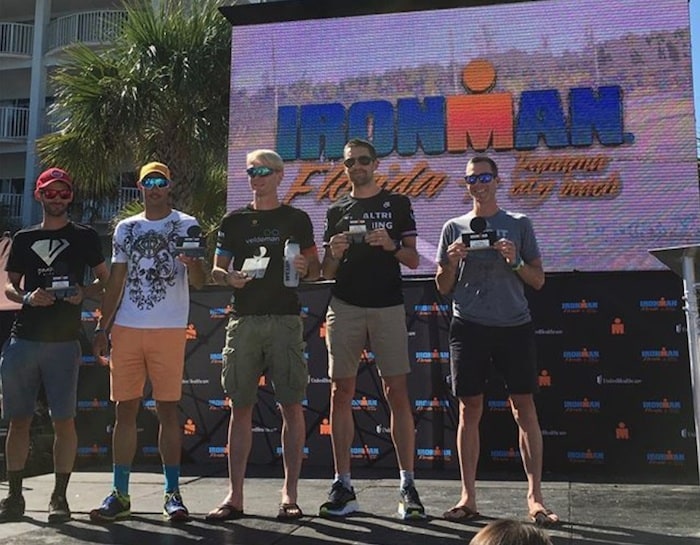 A great performance in November combined with decades of commitment to the sport of triathlon. Chris Standidge is a well-deserved winner of our Athlete of the Month award for November 2017.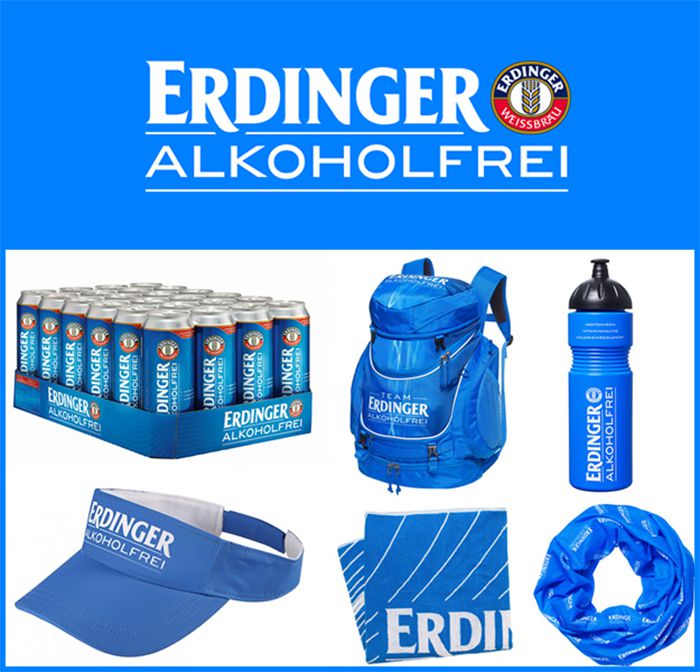 We are delighted to make Chris Standidge our ERDINGER Alkoholfrei AOTM for November 2017. Chris will also receive these great prizes courtesy of ERDINGER Alkoholfrei:
1 x 24 case ERDINGER Alkoholfrei Cans
2 x Water Bottles
1 x Rucksack
1 x Visor
1 x Multifunctional Scarf
1 x Small Towel