ERDINGER Athlete of the Month – October 2017. And the winner is… 
It is time for us to reveal who we have selected as our ERDINGER Alkoholfrei Athlete of the Month for October 2017. The September 2017 winner was Simone Dailey. Read on to see who is next!
As we've said from the outset, picking a winner for this award can be based upon a range of factors including (but not limited to!):
Outstanding performance at one race,
Consistent performances over a number of events,
Recognition of an athlete's efforts over many months, years…or even decades in some cases!
Overcoming setbacks, challenges or obstacles.
Many thanks to those of you who have been in touch with your nominations (and please, keep them coming!). We feel we have a picked a very deserving athlete once again.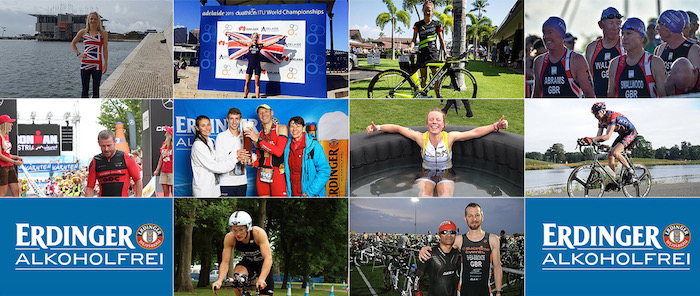 2017 so far:
Please do continue to keep your nominations coming in through the year, it really is appreciated and they are all reviewed.
Read on to find out this months winner…
October 2017: Linda Ashmore
Triathlon in October. There is absolutely no doubt at all, that the IRONMAN World Championship in Kona, Hawaii, is easily the biggest race of the month – and for many in the sport, the most important race of the year.
Once again, the British Age-Group team produced some stunning results (summarised HERE), and it is Kona Age-Group winner, Linda Ashmore, who we have selected as the ERDINGER Athlete of the Month for October. Linda, along with Alison Rowatt (who we recently interviewed – and who won this award 12 months ago), was one of the two British Age-Group athletes who topped the podium this year. For Linda, it has been a rapid rise to the top.
Her second year in the 70-74 category, Linda has made stunning progress in her IRONMAN career in Hawaii. Her third trip to the Big Island, she has now collected thee Umeke bowls, having finished 3rd, 2nd and 1st over the past three years. Check this out for progression!
2015 – 3rd F65-69: 15:11:48
2016 – 2nd F70-74: 14:38:39
2017 – 1st F70-74: 13:42:50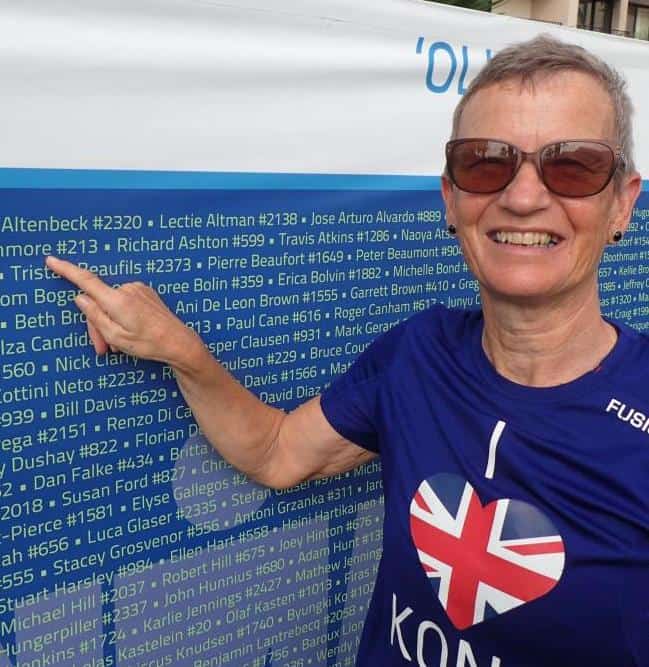 A late convert to triathlon, Linda only did her first IRONMAN – Bolton – in 2015, winning the 65-69 category in 15:19. A couple of months later she also raced (and won) at IRONMAN Wales (before heading off to Hawaii…), which secured her Kona place for 2016. She returned to Bolton earlier this year (improving again, and winning in 14:47. The interesting part of that race – she was also quicker than the men's 70-74 winner!
Perhaps we shouldn't be surprised by Linda's abilities – in 2007 she swam the English Channel, aged 60, which at the time made her the oldest woman in the world to achieve that iconic crossing. Her next challenge? Well, she's planning to swim the Channel again next year and take that record back!
An incredibly worthy winner of this award for October – congratulations Linda on your fantastic achievements. Long may they continue!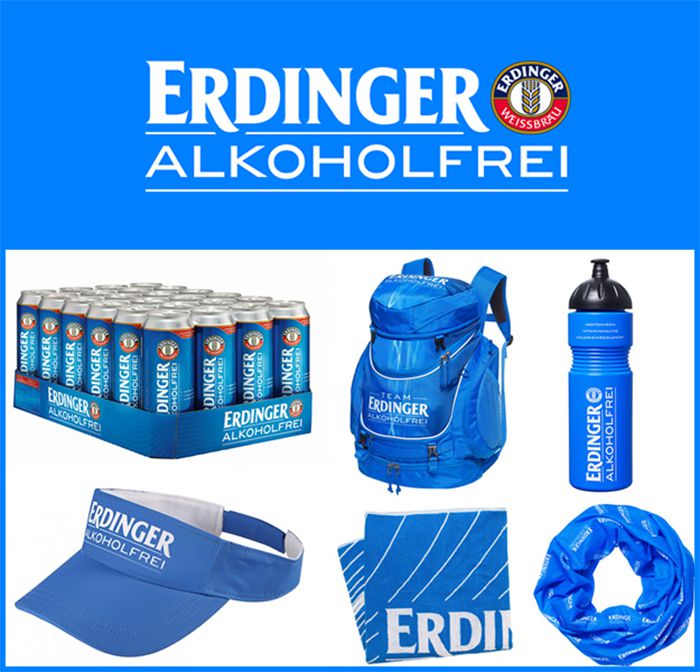 We are delighted to make Linda Ashmore our ERDINGER Alkoholfrei AOTM for October 2017. Linda will also receive these great prizes courtesy of ERDINGER Alkoholfrei:
1 x 24 case ERDINGER Alkoholfrei Cans
2 x Water Bottles
1 x Rucksack
1 x Visor
1 x Multifunctional Scarf
1 x Small Towel
Help us find the Athlete of the Month for November 2017! – #AOTM
We want YOU to help us identify an Athlete of the Month candidate each month through 2017!
Perhaps you have got a friend, rival or club-mate who you feels deserves recognition for their efforts – as well as some tasty cans of ERDINGER Alkoholfrei plus some great prizes? The criteria is up to you – they may be the fastest, have recovered from injury, have sacrificed their own performances from others, shown consistency… anything you think is worthy of recognition!
How can I nominate someone?
Simple – two really easy options:
Simply email [email protected] with who you would like to see recognised and a brief note on why, or,
If you are on Twitter, use the hastag #AOTM and tweet us @tri247 and let us know when you have seen a noteworthy performance, or have someone you would like us to recognise!