ERDINGER Athlete of the Month – August 2018. And the winner is… 
Still playing a little bit of 'catch up', it is time for us to reveal who we have selected as our ERDINGER Alkoholfrei Athlete of the Month for August 2018, our fourth monthly award of the 2018 season. The September award will follow very soon.
Our inaugural winner of the season for May 2018 was Becky Schofield, with Victoria Nealon the winner for June 2018 and then Donald Brooks for July 2018. Read on to see who we have selected for August.
As we've said from the outset, picking a winner for this award can be based upon a range of factors including (but not limited to!):
Outstanding performance at one race,
Consistent performances over a number of events,
Recognition of an athlete's efforts over many months, years…or even decades in some cases!
Overcoming setbacks, challenges or obstacles.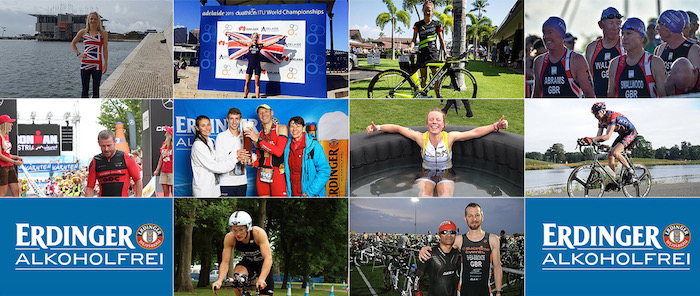 CLICK HERE FOR ALL OF THE PREVIOUS WINNERS: 2015 | 2016 | 2017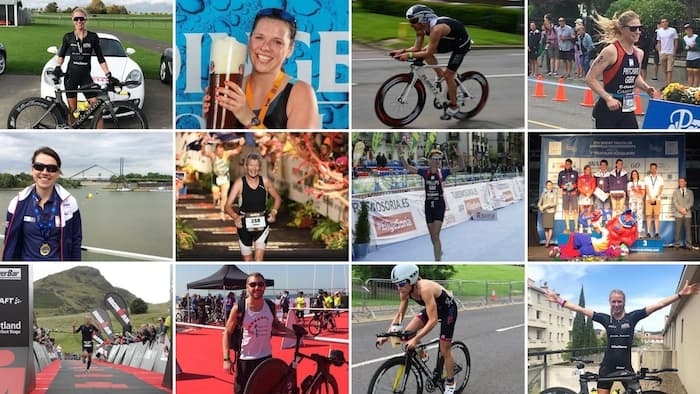 ERDINGER Athlete of the Month – August 2018. And the winner is… 
Our winner for August has had another brilliant season, dominating his Age-Group and retaining his titles at both European and World Championship level. Surprisingly, he's not one of the high profile names within British Age-Group racing… but his results suggest he should be.
August 2018: Clive Kennedy-Burn
Are you an IRONMAN athlete in the men's 45-49 category? Look out in 2019 because the dominant athlete over the 70.3 distance is looking to go long(er) next year.
After a career in Elite rowing (which included winning at Henley with Sir Steve Redgrave), Clive Kennedy-Burn has made a brilliant switch to triathlon. Having set the bar very high in 2017 by winning both the European (Elsinore, Denmark) and World (Chattanooga, USA) 70.3 Championships, what could he do this year? How about doing it again… but better?!
His first task was to head to Elsinore, Denmark to defend the European Championship, something he did with a winning margin of more than five and half minutes.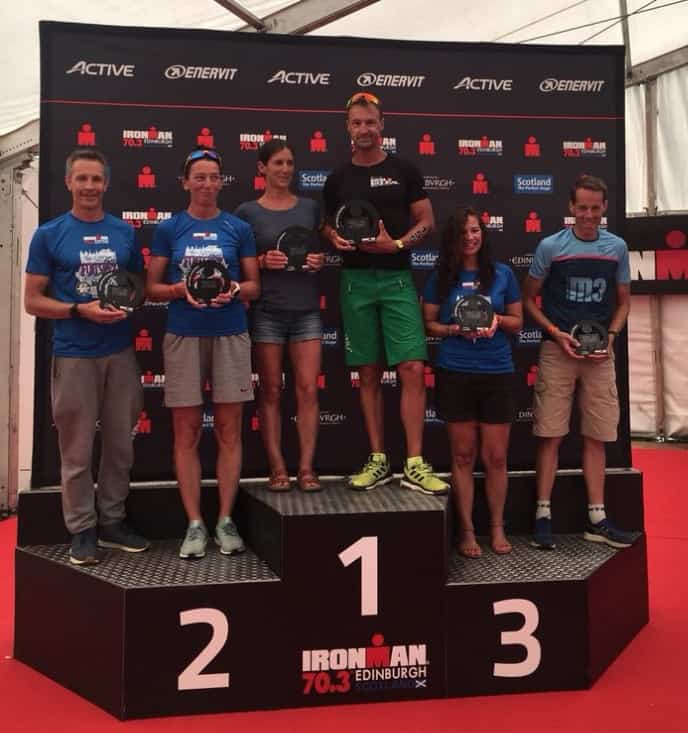 Not too far to travel next, with a 'home' race at IRONMAN 70.3 Edinburgh. Not only was he more than 14 minutes ahead in his category, but was also the fastest Age-Group athlete overall.
Preparations for the 70.3 World Championships involved a trip to Poland for IRONMAN 70.3 Gdynia and another win, before the big one in Port Elizabeth, South Africa.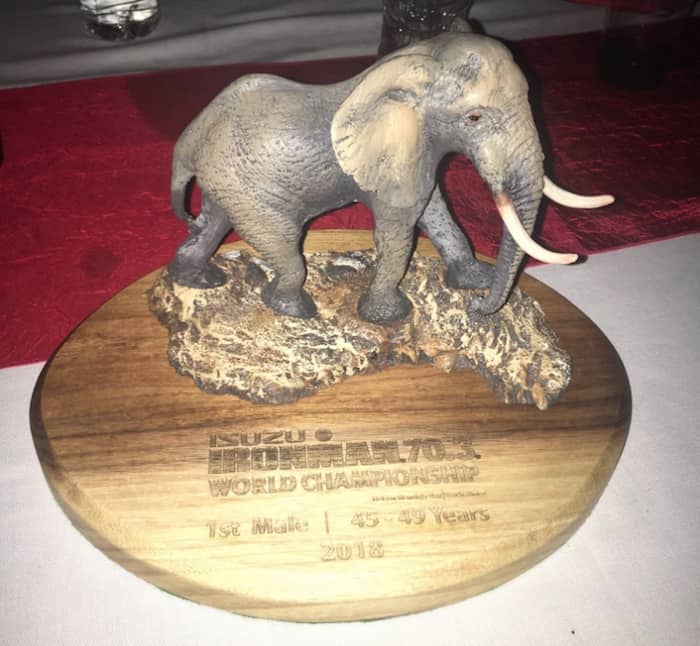 An 11 minute margin of victory in South Africa (M45-49) – in a time that would have also won the M40-44 division by more than five minutes – is about as impressive as it gets.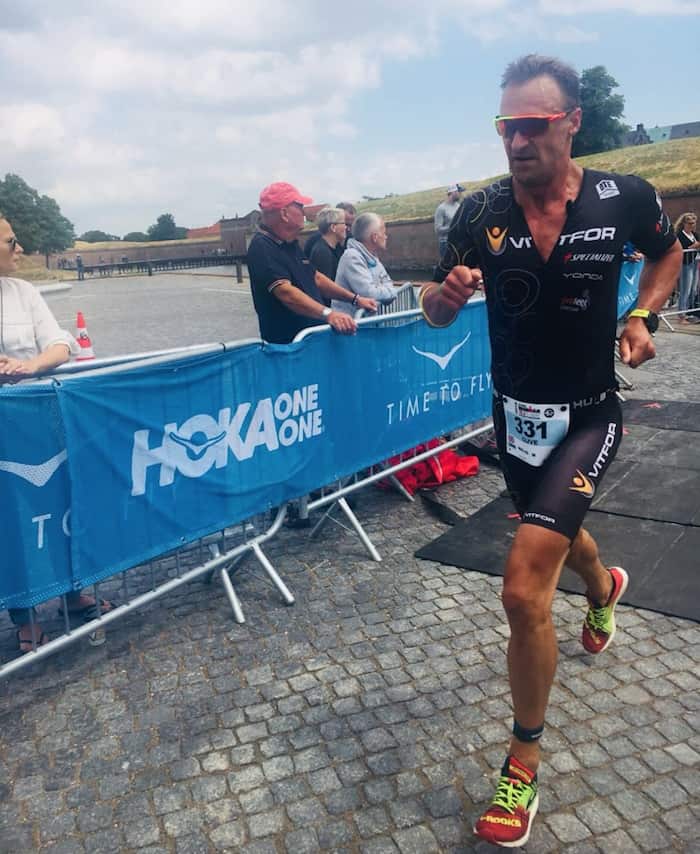 Clive Kennedy-Burn 2018 IRONMAN 70.3 Results
IRONMAN 70.3 European Championship (Elsinore) – AG45-49 Winner (Second year in a row)
IRONMAN 70.3 Edinburgh – AG45-49 Winner (first AG athlete overall)
IRONMAN 70.3 Gdynia – AG45-49 Winner
IRONMAN 70.3 World Championship (South Africa) – AG45-49 Winner (Second year in a row)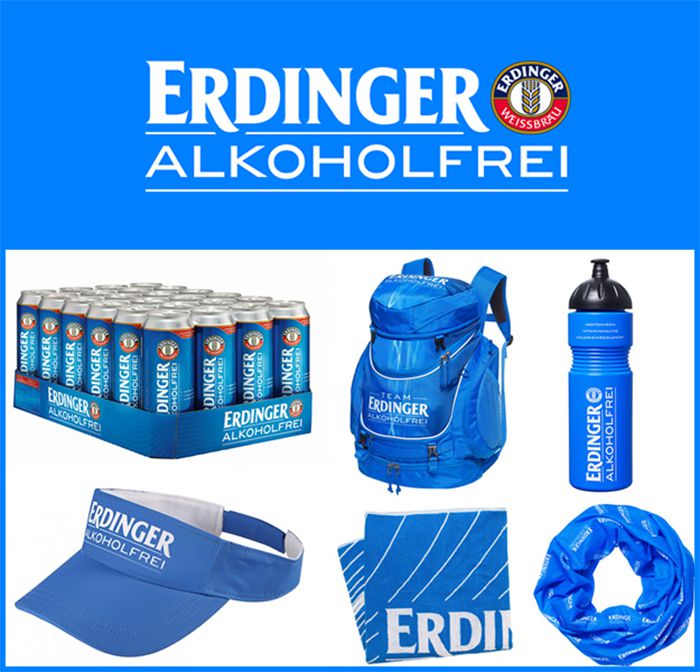 We are delighted to make Clive Kennedy-Burn our ERDINGER Alkoholfrei AOTM for August 2018. Clive will also receive these great prizes courtesy of ERDINGER Alkoholfrei:
1 x 24 case ERDINGER Alkoholfrei Cans
2 x Water Bottles
1 x Rucksack
1 x Visor
1 x Multifunctional Scarf
1 x Small Towel
Help us find the Athlete of the Month for September 2018! – #AOTM
We want YOU to help us identify an Athlete of the Month candidate each month through 2018.
Perhaps you have got a friend, rival or club-mate who you feels deserves recognition for their efforts – as well as some tasty cans of ERDINGER Alkoholfrei plus some great prizes? The criteria is up to you – they may be the fastest, have recovered from injury, have sacrificed their own performances from others, shown consistency… anything you think is worthy of recognition!
How can I nominate someone?
Simple – two really easy options:
Simply email [email protected] with who you would like to see recognised and a brief note on why, or,
If you are on Twitter, use the hastag #AOTM and tweet us @tri247 and let us know when you have seen a noteworthy performance, or have someone you would like us to recognise!