If you've already decided you want to have a go at triathlon or you're thinking about it, here is our definitive guide for beginners to the sport that is swim, bike and run.
In this article on how to get up and start moving, Laura Siddall will cover what you need to get started, beginner kit lists, entering your first race and a triathlon A-Z.
Perhaps you are reading this as a triathlete, but having friends who are now jumping on a bike, or putting on their trainers…
Maybe you have come across this as someone yourself who started to run or cycle during lockdown….
Or you are a runner already, or a cyclist, or a swimmer, but looking for something a little different…
I hope to provide you with some beginner and entry level advice to come and join us and have a go at this awesome sport of swim-bike-run.
Firstly, what is triathlon?
A triathlon consists of swimming, cycling and running, continuously one after the other. It can take the form of many distances from:
super sprint and enticer (400m swim, 10km bike, 2.5km run) through to
sprint (750m swim, 20km bike, 5km run),
Olympic (1.5km swim, 40km bike, 10km run),
to the longer endurance distances of:
half iron (1.9km swim, 90km bike, 21.1km run),
long course (3km swim, 80km bike, 20km run) and
full iron-distance (3.8km swim, 180km bike, 42.2km run)
and various distances in between, and then the ultra distance, which is even more. But let's not go there.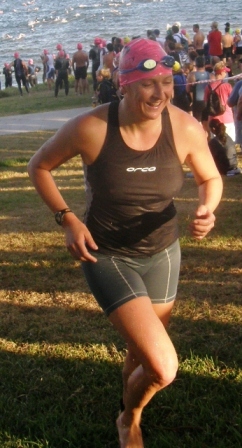 I'd personally suggest as a beginner you focus on the shorter distances as the first goals.

It is the Olympic distance that you may have seen the Brownlee brothers dominate at the Olympic Games in London 2012 and Rio 2016.
In normal times there are plenty of local events around the country, catering for all levels and abilities. More information can be found on https://www.britishtriathlon.org/ to find one that may be right for you. https://www.gotri.org/what-is-go-tri is also a great scheme to get you started
So how and where do you start?
I remember when I was looking to get into triathlon, and friends had suggested I give it a go. I came from an athletic background, of track running (400m and 800m), playing netball, and being sporty as I grew up. But I was still daunted at starting a new sport that I knew nothing about.
I actually found triathlon clubs intimidating, and didn't want to join one. I felt that as someone who knew nothing about triathlon, hadn't really ridden a bike for a long time, and ok, I could swim (read, didn't drown), I didn't really want to turn up to an established club with sessions, when I didn't have a clue. I'm sure that many clubs do indeed cater for complete beginners, but I just felt I would be thrown in with all these 'experienced' athletes and I wasn't keen.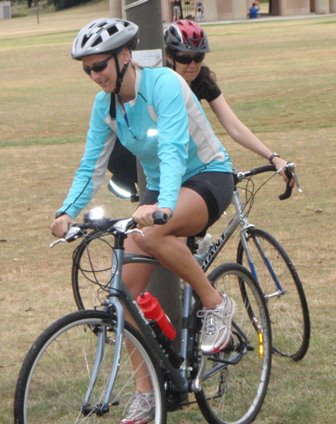 So I found an actual beginners course, where I knew I would be with other people completely new to the sport as well. It was a 6-8 week course, which ended with a local sprint race. It involved specific sessions for us, as beginners, as well as some sessions mixed in with the other triathletes from the group. But what I loved and what helped was that there was always a focus on us as complete beginners; the skills that we would need, explaining the basics, uncovering some of the lingo.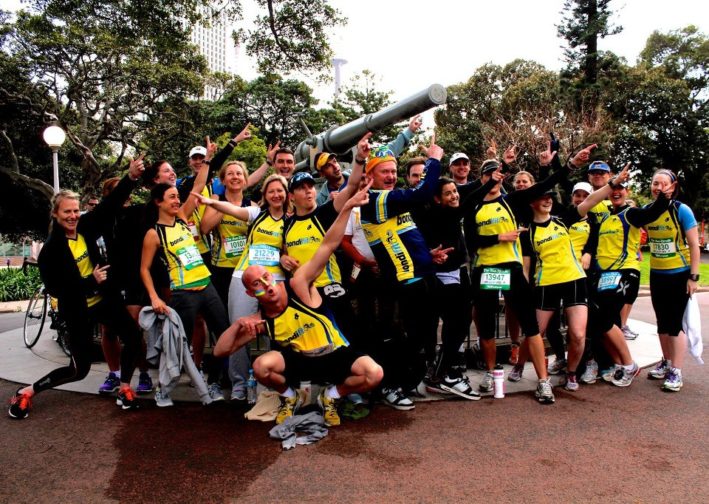 This beginners course was part of a triathlon training group (not a club) but a group, Bondi Fit, and the other fellow beginner triathletes I met became great friends. At the end of the course, we all did the race together and celebrated finishing. Over the course we also met more triathletes and got to know and learn from them as well. This group, I still very much keep in touch with, over 11 years later and even when I don't live in Sydney anymore, and have travelled around the world.
So my first bit of advice:
1. Find your Tribe
This could be, like me, a beginners course, or beginners group, or you could feel happy to join a tri club who maybe offer beginner sessions.
It could also be just roping in a few of your friends to join you as well. Everything is always better with friends and can be less daunting when turning up to a club.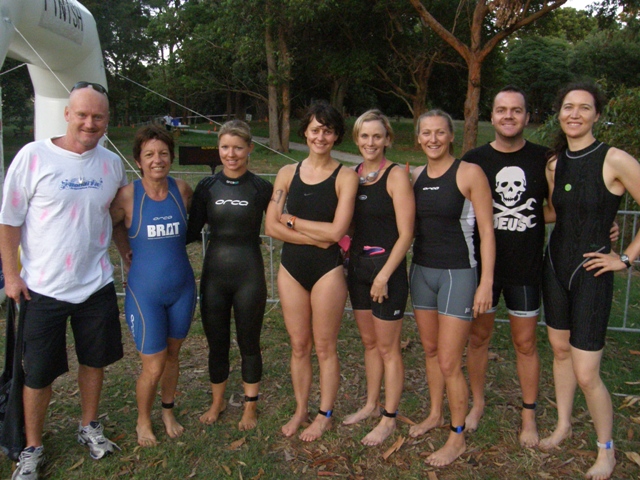 Triathlon clubs will be very welcoming and supportive, and you'll be able to learn a lot from the other members.
There are also lots of great online communities for all levels and abilities in triathlon and sport in general. There is a lot of solace to be found by joining one of these groups, and also its allows you the confidence to ask questions you may think are stupid (I assure you, they aren't), but still you can hide a little behind the social media front, but also gain so much information, and encouragement from fellow newbies or longer time triathletes. You will find like-minded people, who may be on the same path and journey of adventure with you, and you can share stories and failures (laughing at them) and your successes.
Witsup.com, UK Tri Ladies, Beginnertriathlete.com and TriTalk.co.uk are examples of places to explore.
2. Keep it Simple
I did my first triathlon on a hybrid mountain / road bike, in trainers. To start you don't need fancy equipment. If it's the old bike from the back of the garage, that's totally fine. Of course, good idea to get the local bike shop to check it's all safe and good to use first.
I've seen all kinds of bikes at triathlon races, and the results are the same, in terms of the smiles on the faces of the athletes as they cross the line.

You can also hire wetsuits now from many of the retailers or triathlon stores, or even borrow from a club member. There is a good selection of second hand wetsuits online too, which don't need to cost you a mortgage and will be perfectly fine to get you going and beyond. You may not even need a wetsuit, if the water temperature is pleasant enough for just swimming in your swimming costume or triathlon kit*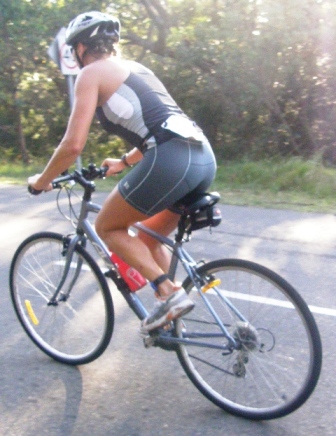 Equipment can be daunting too with what you need, but again it doesn't need to be fancy, and if you aren't sure, turn to your tribe or support group and ask.
(*Triathlon kit is perhaps a triathlon suit, that many athletes wear for a race. It's certainly not needed as a beginner or at the start. But we will cover off clothing and racing in perhaps another blog. I would though recommend you invest in some good cycling shorts.)
3. Just Get Moving
Again, a little bit like point #2 – keep it simple. As a start, you don't need to necessarily follow a training plan or do 'training' sessions. I would literally just start moving.

My Mum, aged 71 started running. She came to watch me race Challenge Roth, and got inspired by the 1000s of women, competing in the Challenge Women 5km run the day prior to the race. There were women of all ages, sizes, abilities and speeds. Some sprinting off at the front, others walking at the back, but all smiling and laughing and having an incredible time. My Mum decided she wanted to be part of that the following year, so once home got herself out of the door and just ran. She didn't have a plan or training program. She didn't even ask me to help her or guide her. She just put on her trainers, ran till she couldn't then walked.
This started as running perhaps 200 steps, then walking till she got her breath back and could run a few more steps. Then walk again and so on until she'd complete 5km in this pattern – on her first run. Let me clarify that my mum had never really run in her life. To say I was shocked that she went out and completed 5km in her first attempt (be it predominantly walking) was an understatement. Over the year Mum completed some parkruns and then a year on, was one of the 1000s of women to take part and complete the Challenge Women 5km Run. I was a little proud, and I'm sure she was too!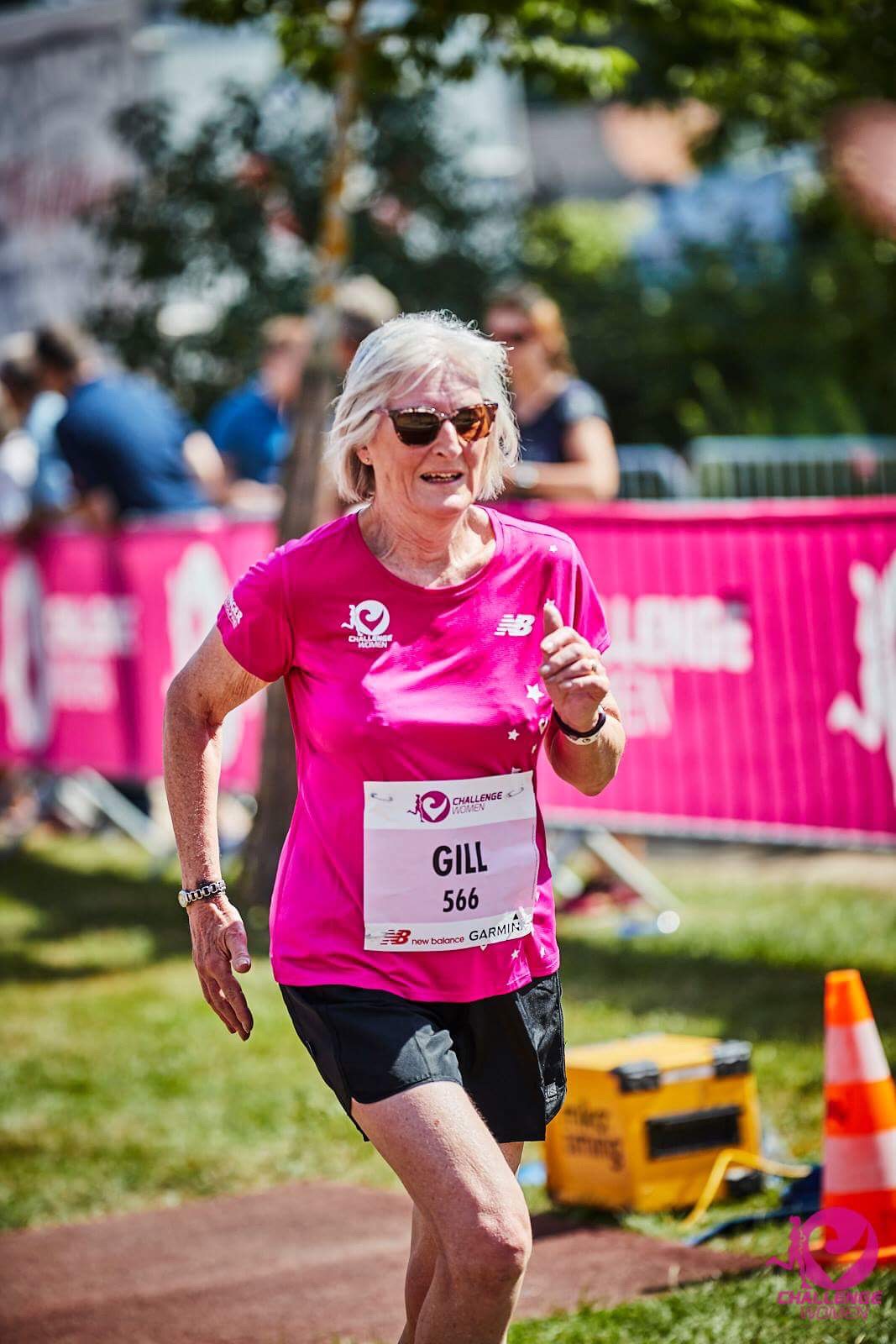 Now I'm not saying you have to go and smash the distance on your first attempt, but what I am saying is you just need to get out the door and move. My Mum didn't have a training plan, (ok, I was slightly miffed she hadn't asked for my advice, but then perhaps that's where I get my independence and stubbornness from! ha ha!). She just put her trainers on and got moving.
Put your trainers on and get out the door, whether you are walking, jogging or able to run a little more. It doesn't matter. Start by running to the next lamp post, then walk to the next, then run etc.
Put your helmet on (yes, you do need a bike helmet), and get on the bike. You can just start cycling on fields and grass (as I did when I started), or bike paths and parks, away from traffic, canal paths if you feel less confident. Or rope in a friend to go out with you.
As for the swim, again all you really need is your swimming costume (and I'd recommend a cap and goggles), but just get in the water. Even if you don't swim a length the first time, just get in to start and then start moving.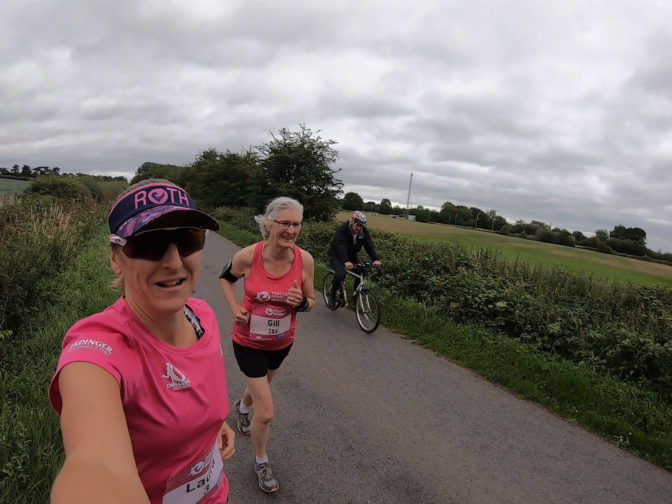 Now – I appreciate as a beginner to the sport, there is still a lot of bandwidth in that. So if swimming is something that scares you, as for many of us it did or still does, then I would again recommend going with some friends, or of course if completely new to swimming, signing up for a few swimming lessons will help manage your fear and build your confidence.
Don't let the fact that you can't swim put you off. I have many friends and know of many stories of triathletes who couldn't swim a stroke when they took the first step into the sport. Now they are competing in and completing all kinds of distances.
Again, if you are perhaps new to cycling – it could be good to get a few lessons and tips on the basics, again more for confidence. This is where the beginner courses are great.
Running I guess is a little more straight forward to start with, but there are still great sessions for people getting into the sport, to help with technique and support you on the right track at the start. Search for a local womens running group, they have all levels of runner and lots of encouragement.
Just start everything slowly and short. The main thing isn't about how far or fast, but the consistency of what you are doing for a start and just to get moving.
parkrun offers a great place to get started, don't be intimidated, this is the starting point for many new runners and are designed for beginners. It's a run not a race. Find your local one here https://www.parkrun.org.uk
You can also set yourself small goals each week. Increasing the distance you swim, bike or run by 500m or 1km, or perhaps if in the pool, by one length.
Don't forget to reward yourselves too when you smash through those goals.
As you start to build your confidence and find you way, then you may want to find a little more structured training to help and a bit more guidance. Again this is where 'your tribe' can help, or a course, or now maybe a tri club. There are also lots of beginner and basic training programs online, which you can download for free, but even these can seem like gobble-de-gook, when unfamiliar with the triathlon lingo. You can also consider a coach. Yes everyone is worthy of having a coach. You don't need to be the top of your age group or going for the win, even if you have just started, a coach can be a great person to help guide you, build you confidence, give you some of the basic skills to get you heading in the right direction.
One thing I would say, is make sure the coach is clear on where you are coming from, and your goals, and that they have strong communication skills but also factor in your life, family, work commitments, and the time you have available. Don't be drawn into any coach that says you have to do X number of hours a week in training to do a triathlon. They won't be the coach for you.
4. Remember it's your Journey
Comparison is a thief of joy! All too often especially with social media, we find ourselves comparing our lives to others. When we start something new, this can be particularly daunting and we easily get sucked in, as we are also looking to learn and gain more information about this sport. But remember this is your goal, this is your mission and your drive and passion that has lead you here. Whatever you aspire to, be it to finish a race, get faster, go longer, make friends, whatever… all you need to focus is you, and you getting better and better each day, with in what you deem success for you. Don't look to the left and right, just look straight ahead in the direction you want to go.
5. Go short and go local
If it is a race that's the goal, then there are lots of local races (normally), and why not find a short local race, to take part in with friends and family. Many events may also have events for kids too. Again check out the British Triathlon website for information. Triathlon does however give you the opportunity to travel the world and race in some incredible locations, and then tag a family holiday on the end, it's all about balance. Or even just your own travel adventures. While currently this is a little more restrictive, you can still start to dream and plan, if that's something that excites you. Again – and the great thing about this sport – is that it welcomes you regardless of speed or age or ability or background.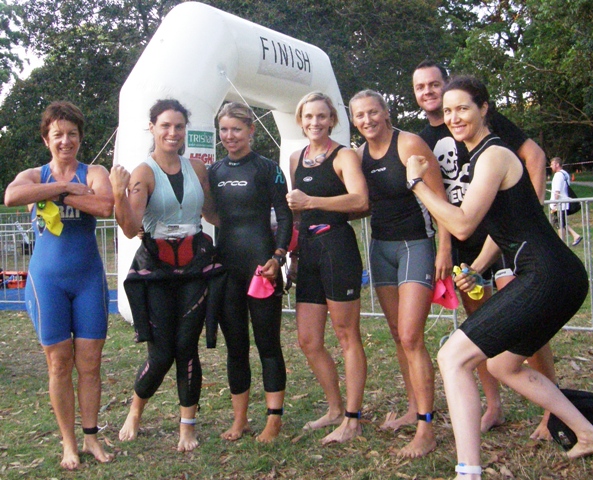 Triathlon is an incredible sport to be part of. It's a sport that is a community. It's a lifestyle. It can be friends, family, travel and adventure. It can be keeping healthy and fit. It can be a goal. It can be improving and wanting to get faster and faster. It can be just being happy to compete in an event and race, regardless of speed. It can be improving and growing as a person.

I hope that this gives you a little confidence that you can give it a go.