Eyewear brand 100% (www.100percent.com) have released some new performance sunglasses for athletes, from endurance sports to a gentle jog around the park! We look forward to bringing you a full review of the glasses featured here in the near future.
In the meantime, here is a quick first look at the new models which are available now.
100% launch their latest invention, the Sport Performance sunglass, Hypercraft (Web Link)
It features UltraCarbon™ technology, which weaves carbon fiber into the nylon to create the lightest and most durable frames possible. Weighing in at an astonishingly light 23 grams, the Hypercraft, "with its streamlined laser cut rimless shield, superior ventilation, aerodynamics and a featherweight frame, makes it the ultimate go-to performance sunglass".
100% Hypercraft Features
Designed in California – handcrafted in Italy with French optics
Streamlined Laser Cut Rimless Shield – with superior ventilation positioned with aerodynamic angles
Hydrophobic & Oleophobic Lens treatment – repels water, dirt, and oil
Available with contrast-defining HiPER® Lens and Photochromic Lens
Interchangeable Lenses – sold separately
Scratch-resistant Lens coating – of the highest quality
Complete full-spectrum UV Protection – incl. UVA, UVB & UV400 wavelengths
Ultra-grip Rubber Nose and Temple Tips – to provide a secure fit
Ultra lightweight of 23 grams– offers ultimate performance with minimal weight
5.5–Base Cylindrical Shield Lens– for increased peripheral view and protection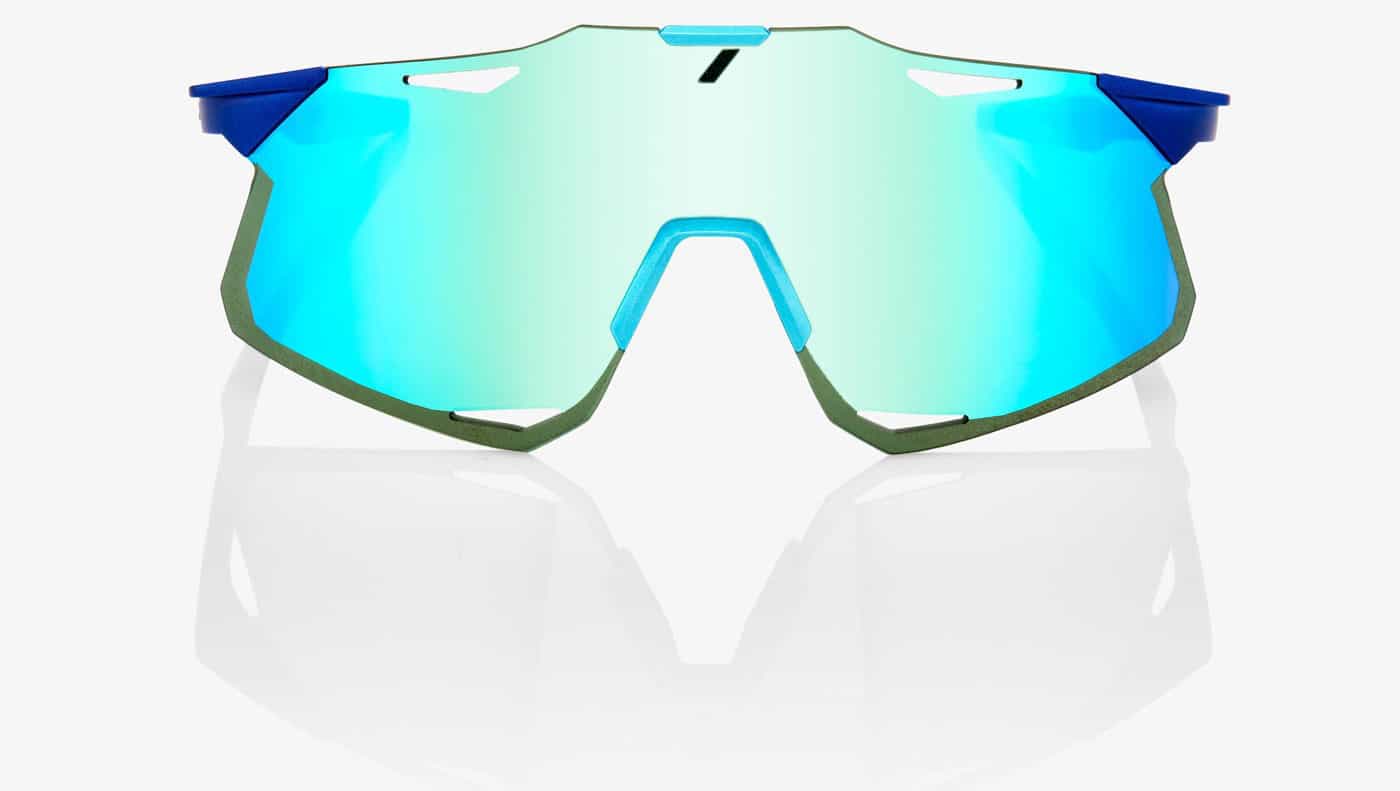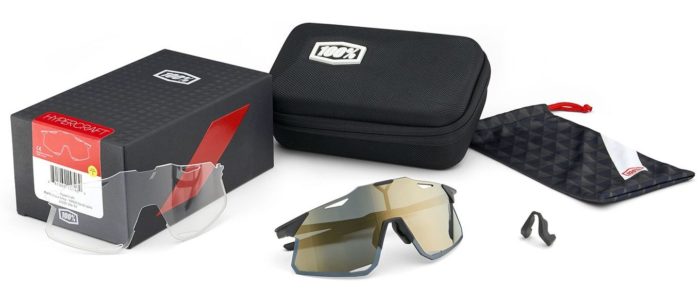 Here is the introductory video for the Hypercraft sunglasses:
100% Legere Sunglasses
In developing UltraCarbon for the Hypercraft performance line, 100% engineers were able to integrate the ground-breaking technology into the Active Performance range with two new Legere models: Legere Round and Legere Square. Weighting just 17 and 18.5 grams, respectively, these new styles bring all the benefits of UltraCarbon technology to all-day eyewear. With a truly weightless feel and precise fit, Legere with UltraCarbon is perfect for the everyday athlete who's always on the move, whether at work or play.
Developing UltraCarbon™ technology for the Hypercraft® model led to expanding the benefits of its strength and weight savings into our Active Performance range with our two new Legere models.
Utilising the same UltraCarbon™ technologies and process, 100% designed the Legere to be the new everyday favourite sunglasses for active and style conscious athletes. The unisex design of the single shield lens is enhanced by the detailed etching around the perimeter, giving it a unique look while being so lightweight it feels as if you're wearing nothing at all.