New in for testing: AeroCoach TT Kit Bag £68.50
Having recently arrived in for a full review which will be coming up in the next few weeks, Chris Hovenden takes a first look at the AeroCoach TT Kit Bag.
Designed by time trial and cycling specialists AeroCoach, this could well be of interest to the equipment heavy sport of triathlon too.
---
AeroCoach says: "The AeroCoach TT Kit Bag is the perfect accessory for riders looking to keep their race day or training kit in one place."
We've all turned up at a race only to realise we've forgotten an item of kit. Regulars for me are elastic bands and a swim cap – fortunately nothing fundamental. Could the Kit Bag be the answer to avoiding such mishaps?
With dimensions of 50cm long, 20cm height and 35cm wide (35 litre capacity), AeroCoach says the Kit Bag is compatible with all major airlines. It looks to be pretty versatile too with three carry options: as a classic (but quite large) back pack – with a hook on the top; an over the shoulder holdall type bag; and, just carried by a handle.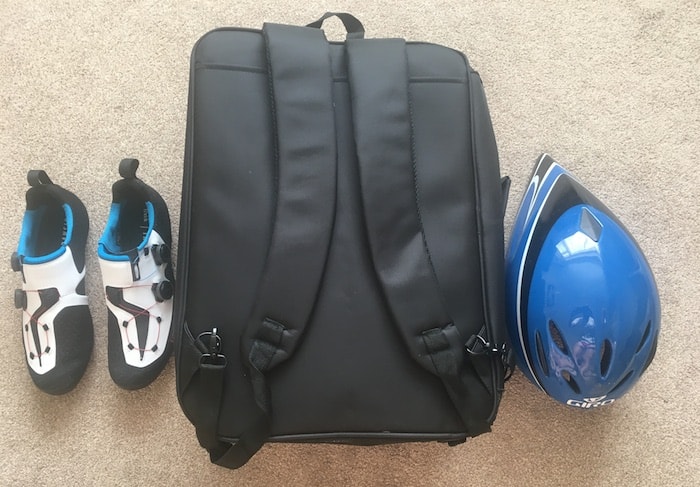 On first inspection it appears that Xavier Disley and his AeroCoach team have used their own experiences of early morning starts, and the other joys of the time-trial and triathlon scene, to good use when designing the Kit Bag:
The removable divider creates three main sections within the bag. The largest section is more than big enough to accommodate larger time-trial helmets; whilst your bike shoes (along with your running shoes, possibly?) fit into the specific section.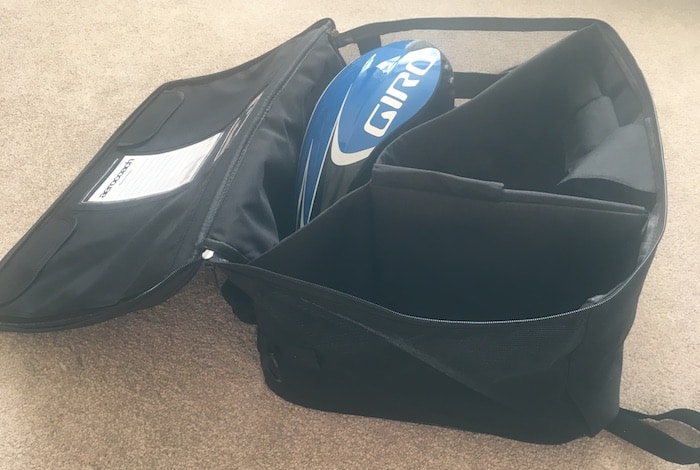 In addition to the main sections, there are seven internal pockets with Velcro closures – five within the main body of the bag and two within what would be the lid if the bag was a suitcase. There's also a plastic sleeve housing a 'Race Day Checklist' and one for your race-licence.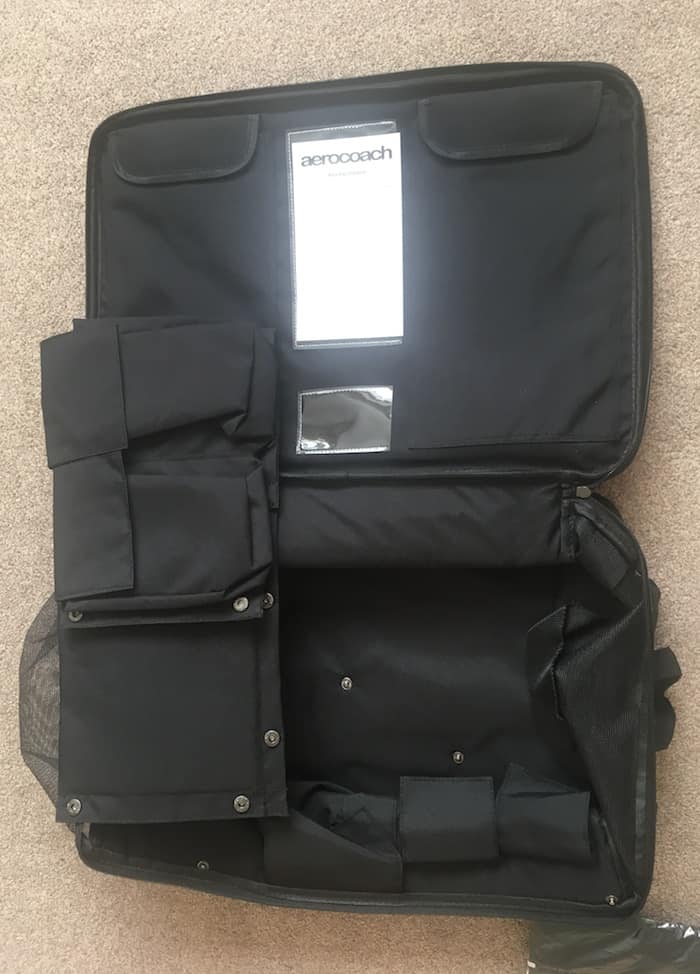 There are two netted bottle holders on the outside of bag.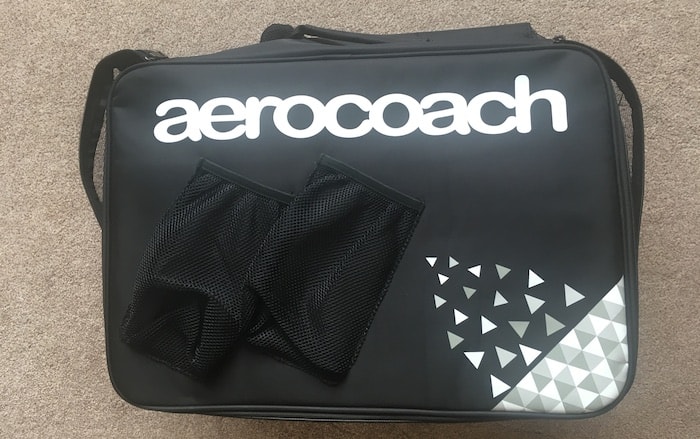 Rubberised netting at the top and bottom, or ends, of the bag should aid ventilation.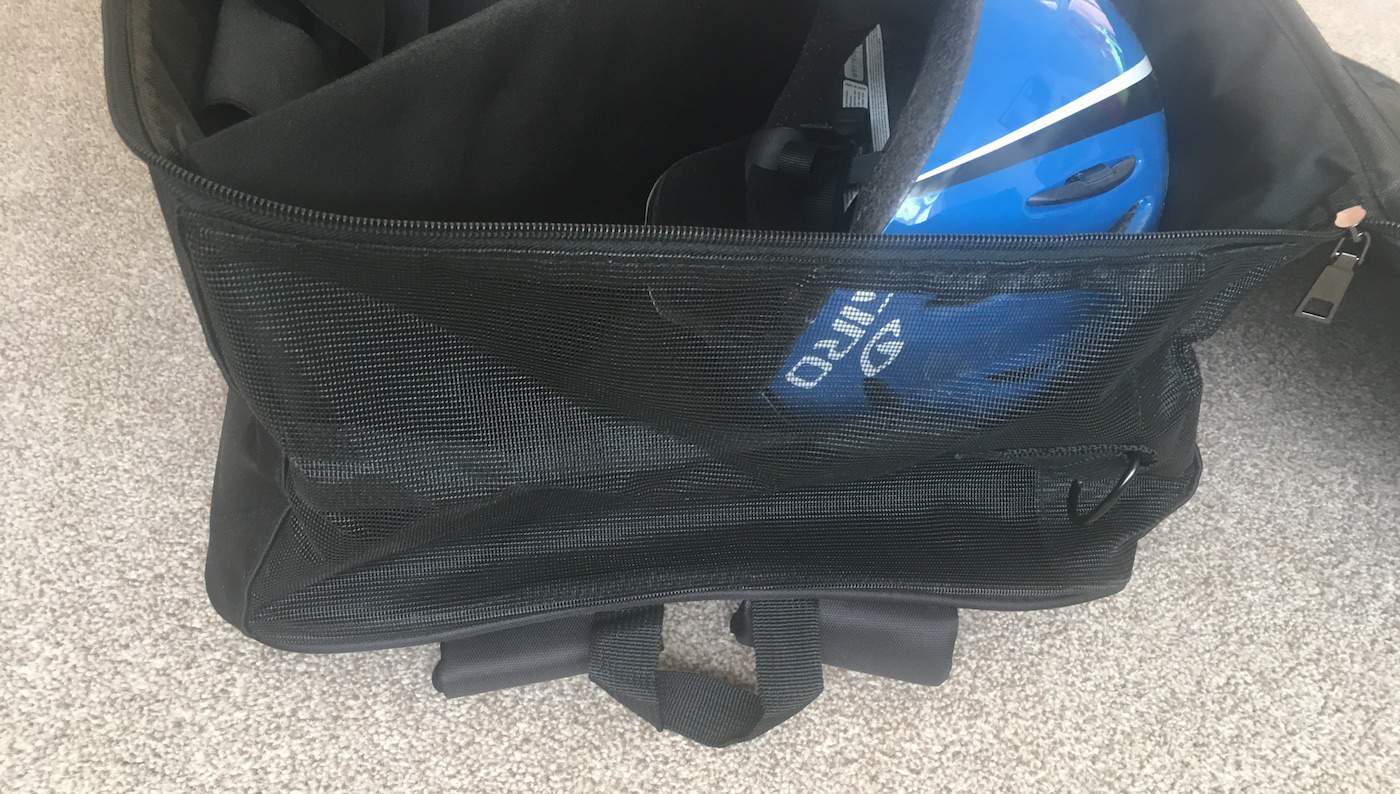 The Kit Bag comes with a laundry bag (with a woven AeroCoach logo) which could be used for your skinsuit/change of clothes.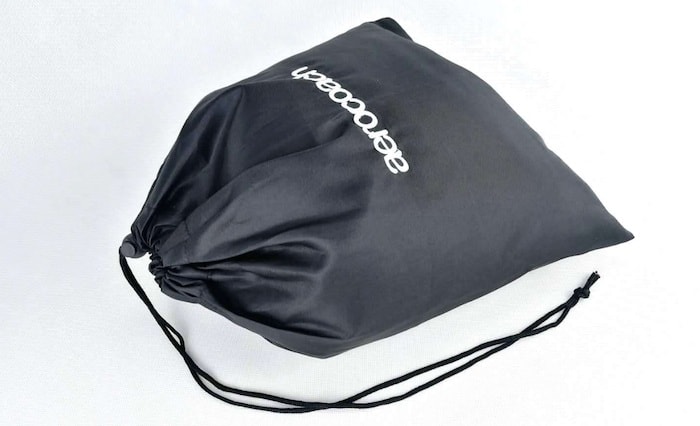 As its name suggests the AeroCoach TT Kit Bag is designed primarily for time-trial rider (a discipline that would benefit most triathletes). The big question is how practical is it for triathletes?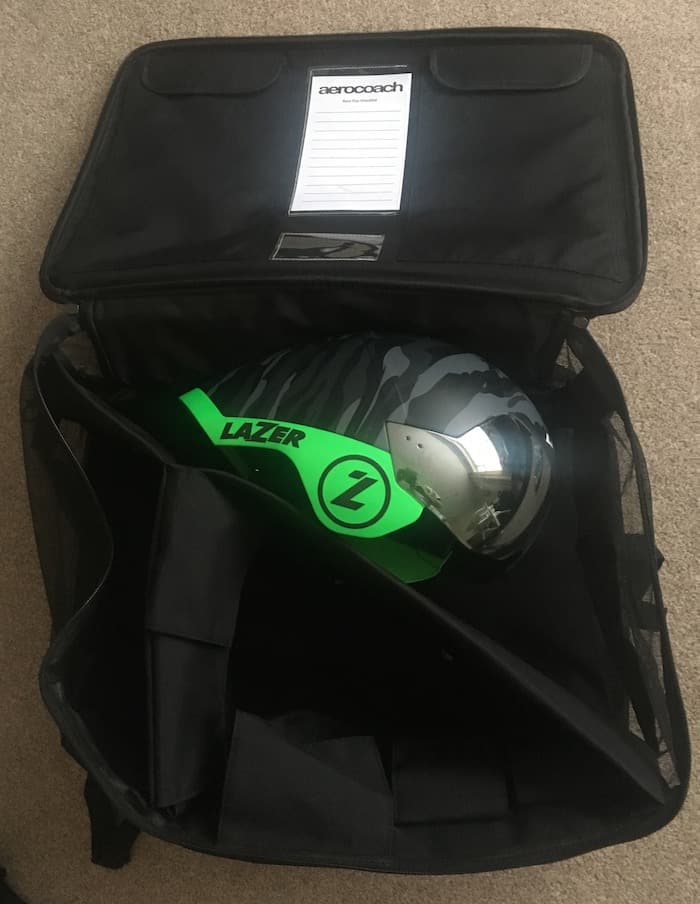 Look out for the full review in the coming weeks.