Bike Box Alan to Launch Triathlon Aero Easyfit Bike Box at London Bike Show
Bike Box Alan, the UK manufacturer of award-winning bike boxes, has today announced that it will launch its new Triathlon Aero Easyfit bike box to the public at the London Bike Show 2019, which takes place 29-31 March at ExCel London.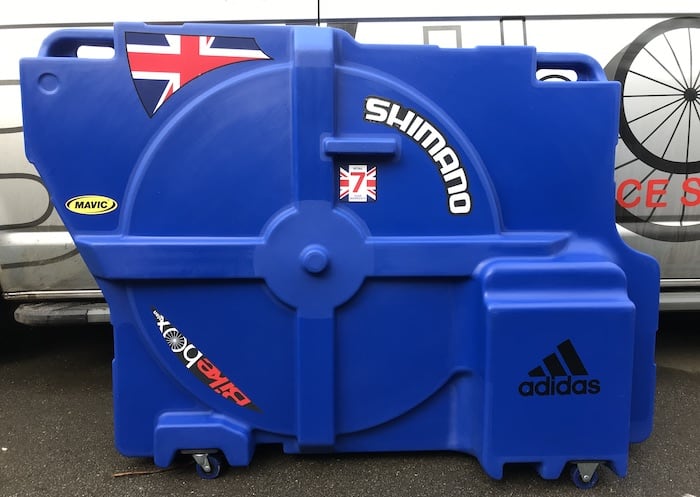 Bike Box Alan is renowned the world over for producing the most protective and long-lasting bike boxes to transport your bike by aeroplane in complete safety. Inheriting the same DNA as the multi award winning Bike Box Alan, the Easyfit is the first hard case to accommodate the latest generation of high end Triathlon, TT and aero road bikes which have fully integrated cable systems and proprietary cockpits or front disc brake hoses where removal of the handlebars can be significantly more time consuming.
Allowing the user to travel with their bike almost entirely assembled, aside from removing the wheels, leaves more time for riding upon arrival and prevents any specific handlebar or saddle position setups from being altered. Pedals and derailleurs may remain attached to the bike.
With ample space left when packed, the Triathlon Aero Easyfit can also transport additional items such as shoes, kit and wetsuit. With four handles for manoeuvring the box during travel, an optional TSA lock and optional pull strap, four robust easy glide caster wheels, the Triathlon Aero Easyfit also comes with an astounding seven year warranty.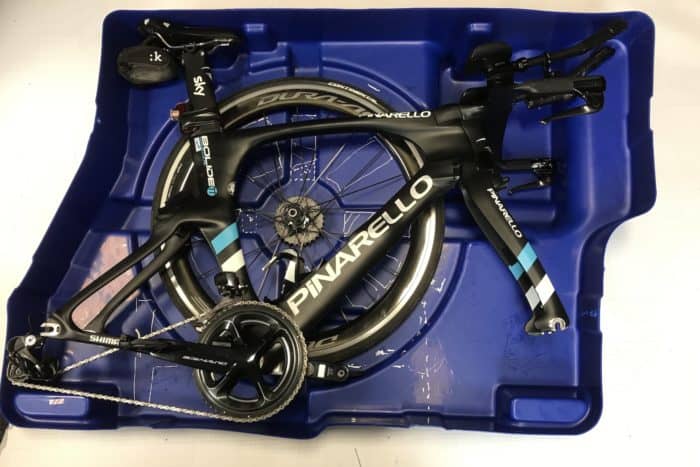 Additionally, the Triathlon Aero Easyfit will comfortably accommodate larger 29er and plus-sized 26B mountain bikes where speed, ease of use and frequency of travel are paramount, making it the only bike box you'll need no matter which bike you take. Handlebars will need to be removed for MTBs but cables and hoses may remain attached and thru axles left in the frame and forks.
Featuring a hinged 'clam shell' design with fixed durable foam padding and two full-size loose sheets of foam to safely separate the bike from the wheels, the Triathlon Aero Easyfit secures the bike with cushioned Velcro straps making packing a tool-free operation and removing the need for additional protective bags or securing straps.
Speaking of the announcement, Alan Hamshaw, Managing Director of Bike Box Alan said, "We're really excited to bring the new Triathlon Aero Easyfit to market – an idea which has been in development for some time. Launching the product at the London Bike Show, the UK's largest cycling exhibition, is key for us as it allows the perfect opportunity to engage with the cycling public, get instant feedback and show the benefits of the Easyfit first hand".
For more information about the London Bike Show, visit www.thelondonbikeshow.co.uk