New for 2017 is the Bonza Bike Box, now available for purchase and hire from www.bonzabikebox.com.
Slim-line, lightweight, strong and secure; Bonza Bike Box is the perfect choice for all cyclists – from amateur to pro level, who are looking to transport their bike safely, whilst not compromising style. And weighing in at only 12kg positions it among the lightest premium hard case boxes on the market.
Featuring strong and lockable catches for optimum security, along with internal strapping and high quality foam padding, the team have created Bonza Bike Box with quality and security at the forefront of their agenda. Slim in shape, and with striking, colourful outer design, the boxes are easily identifiable; from the airport conveyor belt, right through to race day.
Buddy Bradbury, Founder of Bonza Bike Box says, "we are delighted to be in a position to launch our bike box range, and look forward to bringing an innovative and new product to the market. We are working closely with a number of top professional cyclists and triathletes to continually evolve the design, in line with their training and racing needs".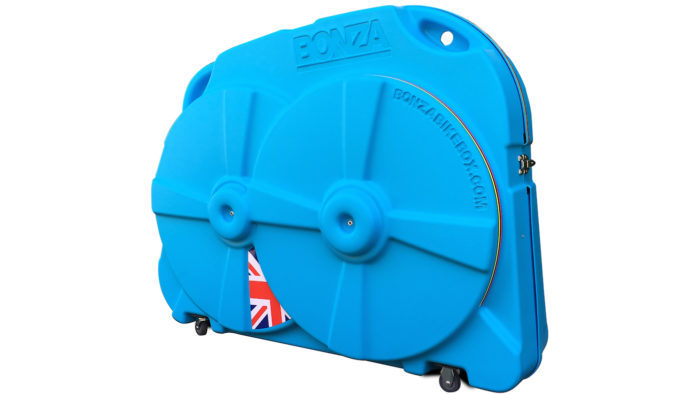 And the road to market has been thorough, as Buddy continues,
"We've put the boxes through extensive testing and scrutiny, and aim to set the standard in bicycle transportation and protection. We are really happy with our final product and can't wait to hear what everyone thinks of it!"
The Bonza Bike Box retails at £475 via www.bonzabikebox.com, but is available at the special introductory price of £350 plus free shipping until the end of April 2017. Simply enter GOBONZA at checkout, and the discount will automatically be applied.
Follow the team on Facebook, Twitter and Instagram to be the first to hear about all the latest news and developments in upcoming designs.