With more and more people looking to listen to music and podcasts on their rides, the COROS SafeSound (www.coros.com) offers a possible solution that still allows you to hear essential ambient sound for extra safe cycling.
Here's a quick summary of our time with their Bluetooth equipped helmet.
THE BASICS:
Premium aero-flow design with EPS impact foam
16 air vents for maximum cool air ventilation
Ear Opening Sound System (EOSS)
SOS Emergency Alert
LED tail light for full visibility
Up to 10 hours battery life
Wind-resistant microphone
IPX5 rating – rain, water and sweat resistant
TRI247 VERDICT:
The COROS SafeSound Road is the brands' lightest helmet to date and comes in three colours; red, white and black.
What sets the Coros apart from many helmets is the built-in bluetooth connectivity to your iPhone or Android phone.
Taking advantage of this technology is the Ear Opening Sound System (EOSS). This system allows audio to be heard with surprisingly high quality whilst riding. The ear pieces sit just outside your ear canal allowing surrounding ambient noise to still be audible. This means a safer experience as you can hear road traffic while riding and react accordingly.
This helmet also allows you to make and receive calls without handling your phone. This can be controlled via a little remote you can clip to your handlebars or suitable location on your bike. This connection to your phone also allows you to stream music and again, control it from the remote. Voice quality very acceptable and no issues were reported with signal dropping out or too much external noise.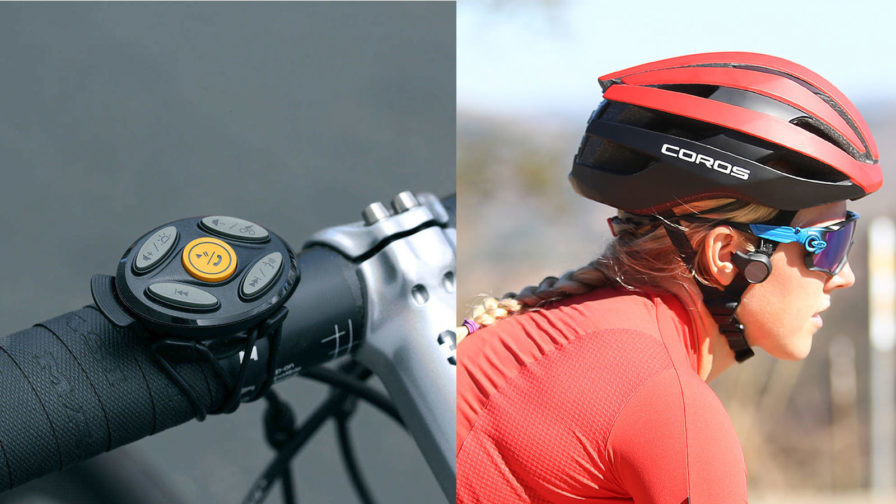 This connection to your phone also enables you to use the SOS Emergency Alert feature which when it detects an impact will alert your pre-assigned contacts with a map and your location. I didn't get to try this feature out sadly (?!) as I chose to remain upright, intact and alert free. A very noteworthy feature nonetheless.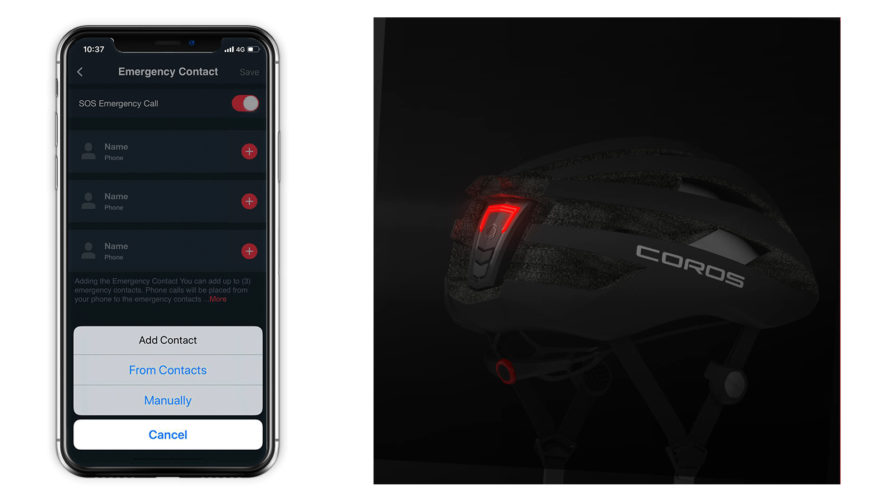 Another useful feature is the rear light that can operate with various flash modes for added visibility.
The COROS App which controls the helmet also is the same App you use with the COROS fitness watches, preventing additional App clutter from your phone.
Pairing the helmet to a Hammerhead Karoo GPS computer released a very handy turn-by-turn navigation feature. The Karoo does not feature a speaker so this is a great solution when paired with the SafeSound, very simply prompting for each turn without needing to keep looking at the computer. Very handy.
Technology aside, the Coros is a comfortable helmet. It feels snug and secure and the chin straps offer great comfort. Call quality was comparable to other bluetooth setups and the wind noise was at a minimum. The helmet has no real extra weight when you are wearing it.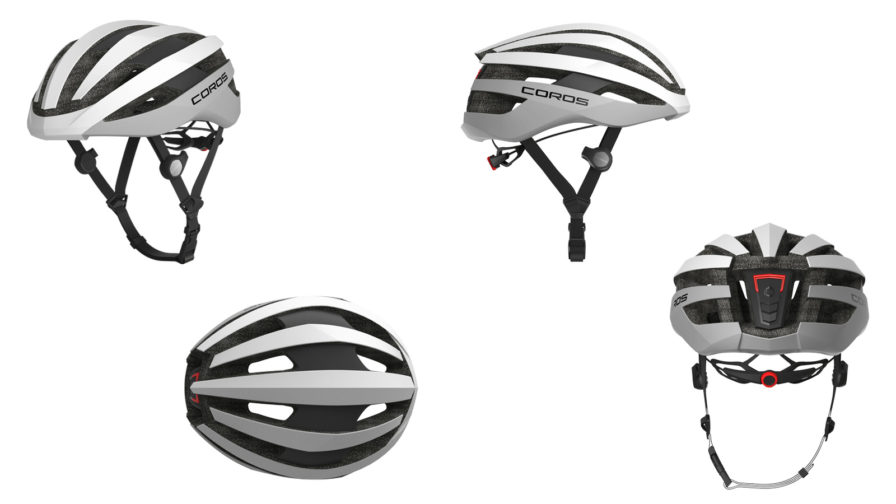 Discovering the navigation feature with the Karoo computer was my favourite benefit as taking a pair of bluetooth headphones out on a ride seemed like another item of kit I did not need – but with it built in to the Coros helmet it worked great plus there's nothing to lose or get tangled up.
Priced from around £100 it seems like a very fair price given the nice build quality and the tech built in. The battery life is very acceptable, far longer than any ride I've got planned this year! If you are looking for music and phone connectivity and the added bonus of audio GPS prompts then this looks like a great starting point.
You can check out the range at the COROS website here.