With four decades of creating technical clothing, Craft (www.craftsportswear.co.uk), have a strong heritage of producing top quality performance clothing for athletes. Craft have sent us a selection from their 2020 range to test out – here's a taster from that selection.
The Craft designers are renowned for being meticulous in their detail and each garment is carefully created to achieve the best possible fit and performance for individual sports.
Craft Specialiste Bib Shorts (£120)
Bib shorts made of highly elastic Lycra Sport Energy fabrics that provide freedom of movement and excellent moisture transport and focus power for optimal body comfort and control. Updated with new bib construction and raw-cut leg ending.
Lycra Sport Energy fabrics
Bib construction in mesh fabric for great moister transportation
Raw-cut leg endings for improved aerodynamics and nice look and feel
C2 Pad Men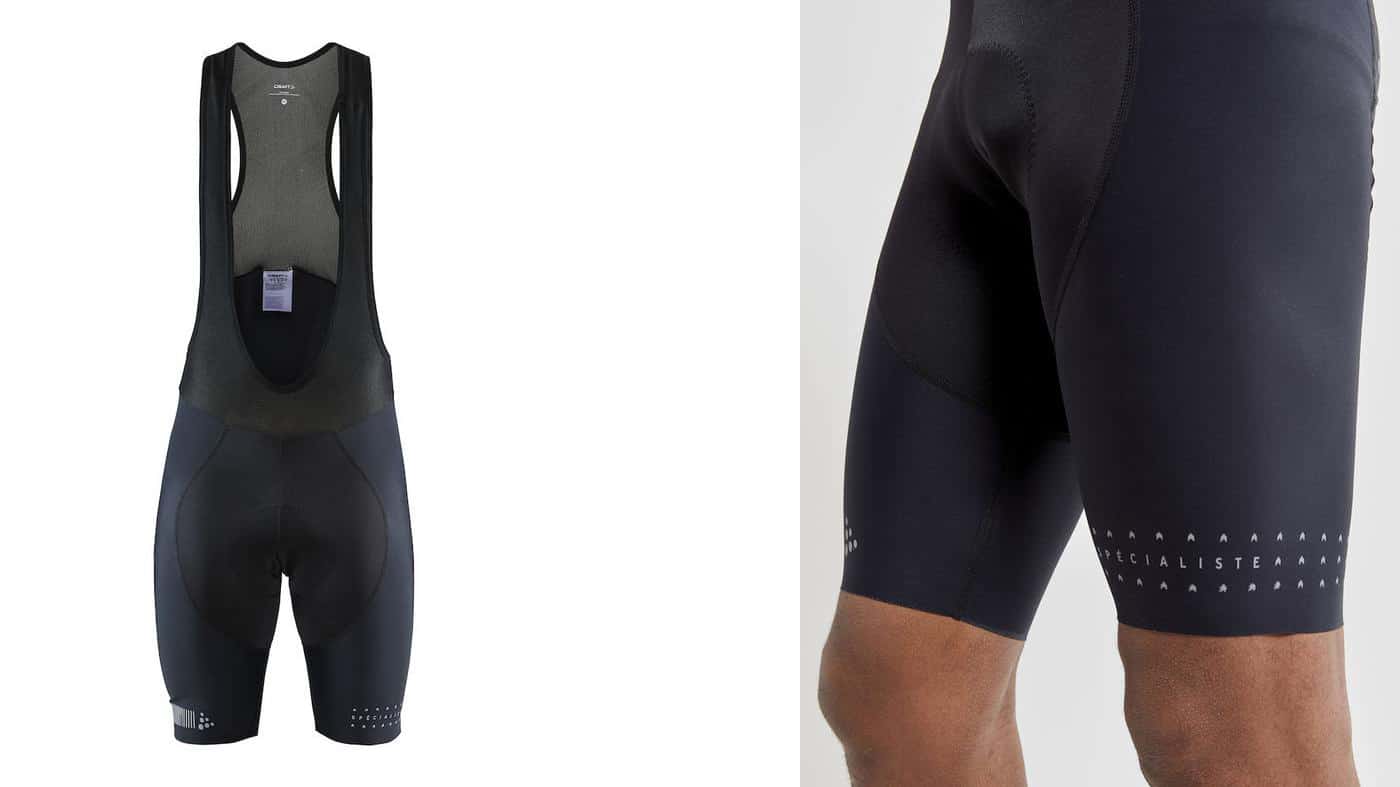 The raw-cut leg endings are a nice pro-looking feature and the gripper strip inside runs right to the edge of the leg so the shorts are nicely fitted.
The entire front and back straps of the bib are mesh with only an elasticated hemmed edge which makes the shorts very breathable.
Featuring the Craft Infinity C-Two padded insert are comfortable and unobtrusive.
Nice and discrete graphic details make these a very stylish and desirable bib choice.Highly recommended.
Craft Specialiste SS Jersey (£85)
Elastic and comfortable body-mapped jersey with raw cut sleeve endings that offers great comfort and body-temperature management in most conditions.
Ergonomic design for a perfect riding-position fit
Raw cut sleeve endings for nice look and feel and great aerodynamics
Mesh Superlight in the armpit for enhanced ventilation
Full front zipper with placket
Stretchy side panels for a comfortable fit that is close to body
Hole in back pocket for headset wire
Three back pockets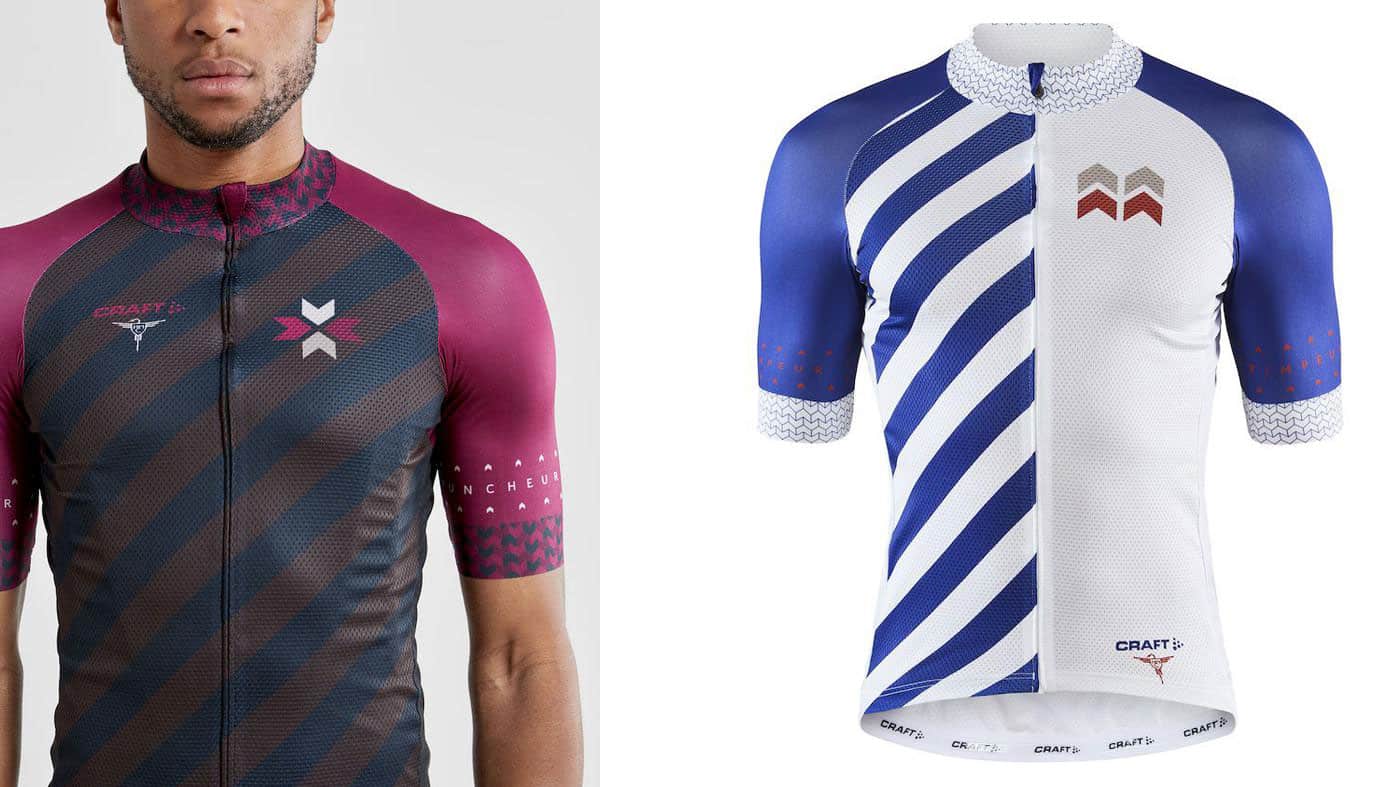 Again featuring raw-cut on the sleeves, this continues the pro look of the Specialiste range. The fabric is breathable with panels offering extra ventilation or stretch where needed. The Crest/Hickory coloured top we tested was very understated with subtle graphic touches.
Fit was very good and close fitting. The stretchy fabric offering provides significant 'give', which for this tester slowly coming down to a more acceptable racing weight, was very welcome! Highly recommended.
Craft Vent Mesh Tee (£35)
Lightweight running tee with exceptional ventilation and cooling properties.
Vent Mesh SS Tee is an advanced top for the dedicated runner looking for a running tee that offers exceptional ventilation and moisture transport during intense training sessions. Comes with superlight Nanoweight mesh at back and taped, lightweight seams.
Nanoweight mesh at back
Taped seams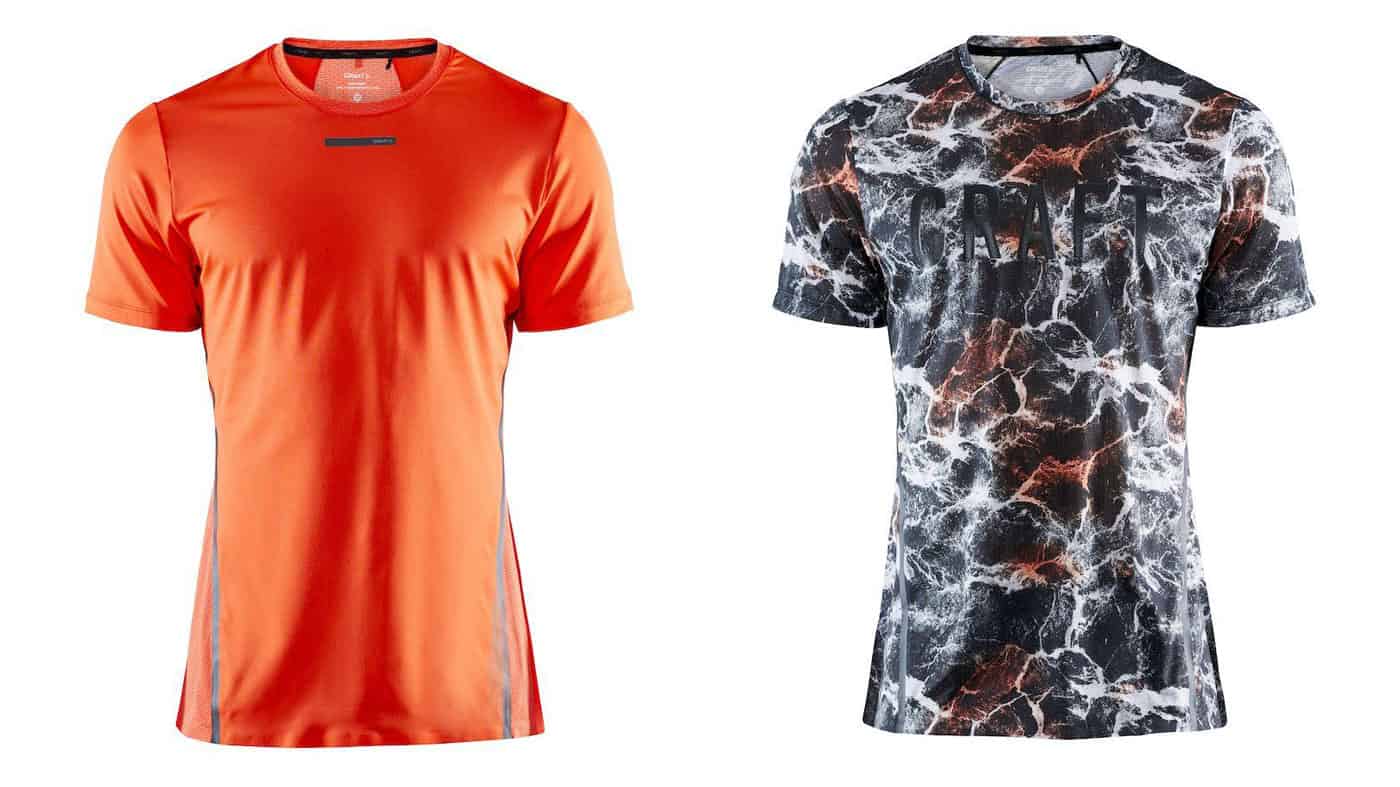 The striking version of the running top we tried out (right, above), is also available in a vibrant burnt orange/red colour (which Craft called 'Fiesta'), but I rather like ours as it is a little different… without being too 'shouty'.
This is one tee that feels truly featherweight; it has a feel of soft tissue. It's impossibly thin and the hemmed section around the waist is bonded so it's not even discernible to the touch. The side seams are also bonded and not stitched, in fact there is very little stitching involved here at all!
This is certainly a running top for the warmer weather as it's so delicate and fine to the touch. Durability has been fine so far and several washes have not caused any issues.
Craft Vent Racing Shorts (£35)
Lightweight running shorts for intense race-day running.
Vent Racing Shorts are lightweight running shorts designed for intense race-day running. These technically advanced shorts are made of recycled stretch polyester and come with Nanoweight mesh side panels for exceptional ventilation and body-temperature management. Elastic inner briefs ensure great fit and excellent moisture transport.
Recycled lightweight stretch polyester
Nanoweight mesh side panels
Reflective tape at sides
Elastic inner briefs
Concealed zip pocket at back for safe storage
Elastic waistband with adjustable drawstring
Elastic rib at back part of waistband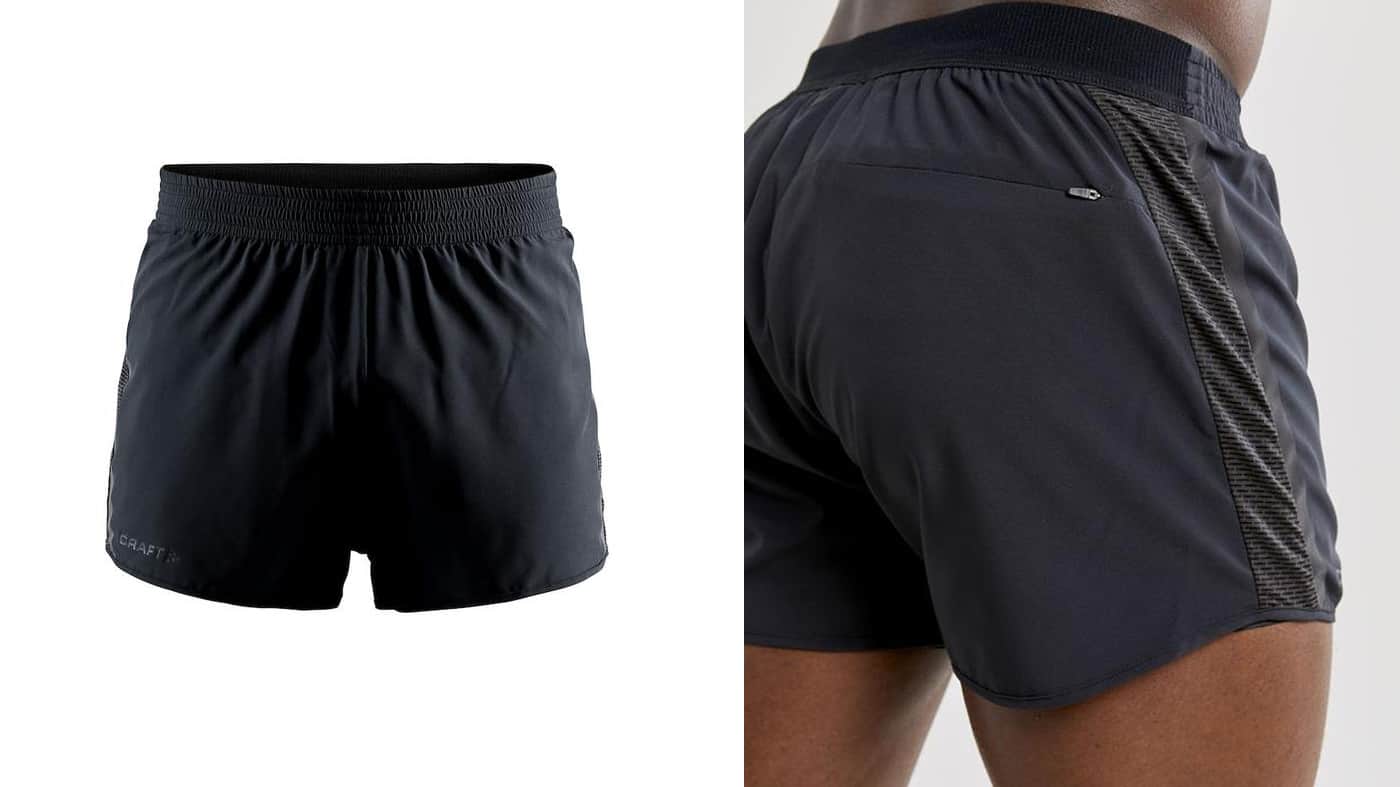 A solid, no nonsense pair of shorts with unobtrusive inner liner that was soft and comfortable to run in.
The elastic ribbed waist section was grippy and comfortable. Super subtle branding and discrete reflective detailing at the sides and at the back.
Completing the round up, the zipped pocket rear pocket is just the right size for a few credit cards and cash.
You can find out more about the 2020 Craft range of performance apparel HERE.