New in for testing: Endura Pro SL Helmet £149.99
Ahead of a full review which will follow over the coming weeks, Chris Hovenden takes a first look at the Endura Pro SL Helmet.
---
The tag-line for the Endura Pro SL helmet is simple: low weight, exceptional ventilation and industry-leading safety.
The Scottish brand, which supports some of Britain's best known long-distance triathletes (such as Joe Skipper, Tim Don, Rachel Joyce, and Lucy Charles), although best known for its high-quality clothing, also offers a range of eyewear, luggage, and helmets. Tri247 has just received Endura's latest flag-ship road helmet.
Out of the box the Pro SL lid is eye-catching – the 'Hi-Viz Blue' colour-way is likely to be divisive (it is also available in white or black), but I like it, and the honeycomb-like Koroyd protection is intriguing (see below).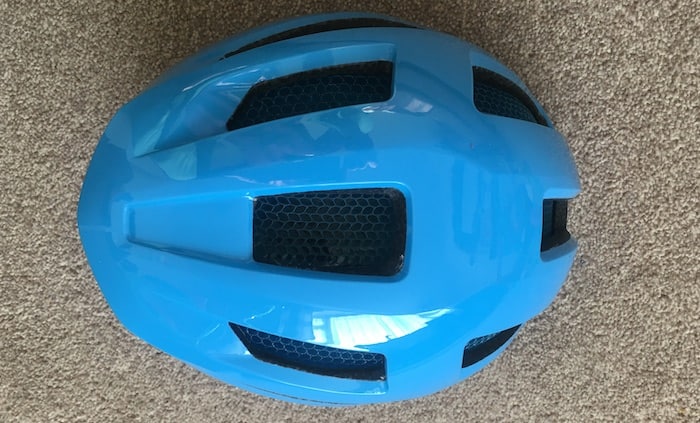 In your hand the Endura Pro SL helmet is noticeably light, the on-test size M/L (55-59cm) has a claimed weight of 238g and came in on the Tri247 scales at 240g.
The helmet has 14 vents, the vents are large and 10 of them are filled with Koroyd tubes which Endura says are angled to increase airflow; whilst the integrated Koroyd core is said to improve impact absorption without any weight penalty.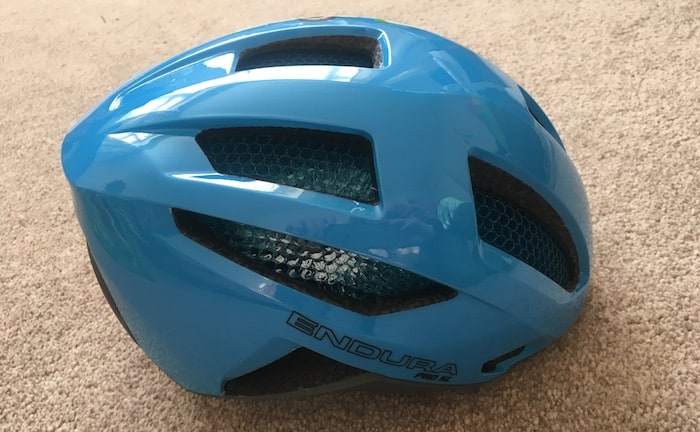 In fact, it is asserted that the addition of the Koroyd protection system to the Endura Pro SL helmet means there is '8 times less risk of suffering a skull fracture than the European cycle standards'. It is claimed that the Koroyd tubing is engineered to absorb energy in a more linear fashion than traditional crash hats; this is quite different to the Multi-Directional Impact Protection System (MIPS) which is found in helmets like the Giro Synthe MIPS and is designed in the event of an accident to allow the helmet's exterior to move independently to the head.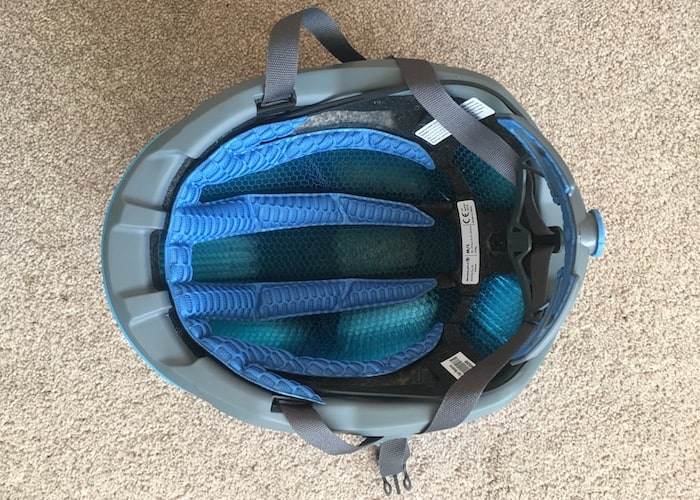 As you'd expect with a premium road helmet, the Endura Pro SL's retention system utilises a rear dial which should allow micro-adjustment on the fly using one hand and there are ports for you to stow you sunnies.
One last initial observation is, although I doubt this will have any noticeable performance impact, that when looking at the helmet side-on it appears quite short and the rear of the helmet looks quite steep/sudden, rather than a curved finish.
Look out for the full review in the coming weeks.