Following on from the launch in Kona last week of the new triathlon specific bike from Cervélo – the P5X (p5x.cervelo.com),  three of the new bikes have made the journey across the pond and are now sitting in three different Cervélo dealers in the UK.
So not only can you read all about the bike (see also our review, HERE), you can actually go along and see the bike for yourself.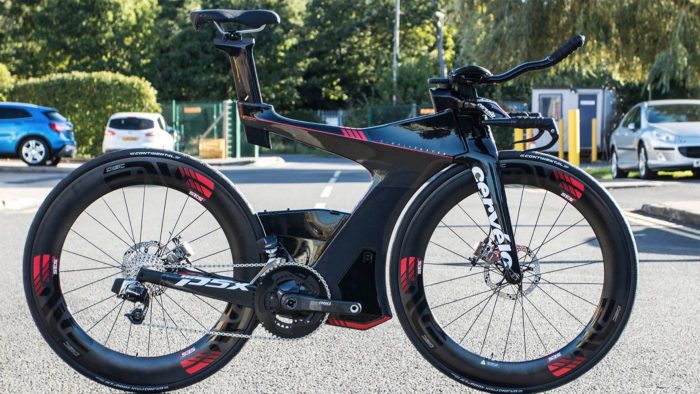 Sigma Sport
Founded in 1992 Sigma Sport is the UK's premium road cycling and triathlon retailer offering a comprehensive range of the world's leading brands. The flag ship store situated in Hampton Wick, near Kingston Upon Thames provides an unrivalled retail experience.
Spread over three stores, the expert staff, all passionate cyclists and triathletes are on hand to guide to ensure you make an informed decision.
The store is also home to an expert workshop, bike fitting studio and treatment room, providing everything you need to maximise your cycling and triathlon retail experience, you can find out more about the store and how to get in touch here.
Website: www.sigmasport.co.uk
Telephone: 020 8614 9777
Address: St Johns Place, 37-43 High St, Hampton Wick, Kingston upon Thames KT1 4DA
---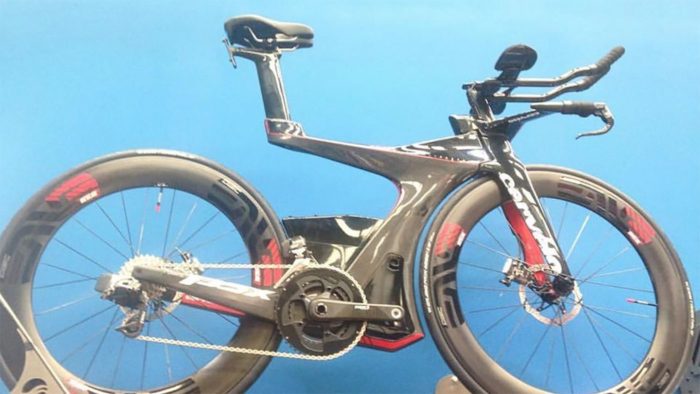 ---
TriUK
TRI UK's Chris Boon confirmed that they are just one of the extremely limited number of U.K. shops lucky enough to be delivered one of the new Cervélo P5X bikes.
"Following on from our extremely successful 2016 season with Cervélo sales, we are all incredibly excited to finally get our hands on this new and much anticipated model! Having sold over 110 units of the P5 from our TRI UK store during the past 2016 season, we are all looking forward to seeing what this new Cervélo model can achieve.
"Signs are already looking good though as a number of customers have already placed orders without even seeing the bike or knowing what the price tag will be!"
According to TRI UK this is a first in their entire 25 year history. The 2017 season looks to be another good Cervélo season.
Address: 76 Lyde Rd, Yeovil BA21 5DW
Website: www.triuk.com
Telephone: 01935 414142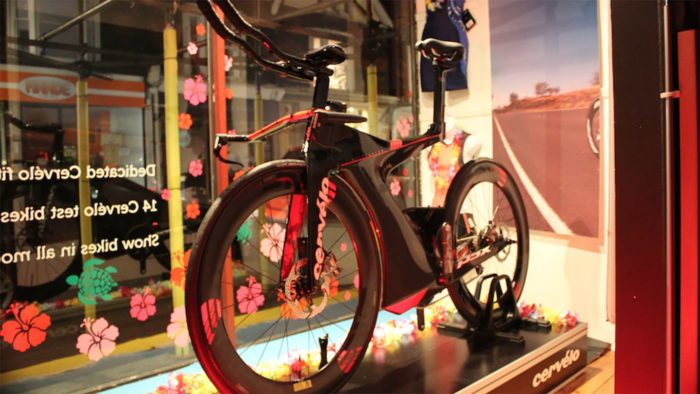 ---
The Tri Store
We spoke briefly to store owner, Lawrence Neill:
"We opened The Tri Store in April 2003. Kona and the Ironman World Championship were a constant inspiration for us during the planning process of the previous year, the whole mystique of the island and the race itself informed so much of our decision making. We picked brands with Ironman heritage and could often be found watching videos of old races when we weren't training.
"Eastbourne has Ironman previous. Sarah Coope, who lives and trains athletes here, was third at Kona in 1991. Yvette Grice, Ironman UK winner in 2010, also lives and trains in Eastbourne and has raced at Kona twice and Sarah Underwood (married to Simon, our resident bike whisperer), has raced there twice too.
It's no secret that we are massive fans of Cervélo bikes and have our own Cervélo Centre downstairs dedicated to the brand and always with a huge stock of the different models. So, this is a great honour for us to be selected as one of only three shops in the UK to have the bike at this time."
Address: 49 Grove Rd, Eastbourne BN21 4TX
Website: www.thetristore.com
Telephone: 01323 417071