Now THAT is a bike…
(Photo credits: All images are by Michal Cerveny, courtesy of Specialized)
Specialized-sponsored Flora Duffy, the reigning ITU, XTERRA and Commonwealth Games champion will be riding on a new Bermuda-inspired bike on Saturday. Specialized have a history of rewarding their top athletes with some impressive bespoke frames – remember this one for Gwen Jorgensen?
Riding a Tarmac Disc model, her bike features a rather impressive bespoke paint job from Ron Jones (www.probikedesign.com). Flora's brief to him was, "Make it sing Bermuda!".
The result of Flora's request? "With real sea shell inlays and the famous colors of her home country patterned throughout the frame I think we nailed it!", said Ron. How long does it take to get this level of detail correct? "25 hours of so all in."
"It's so cool to have a custom bike inspired by Bermuda. It is hand painted by the greatest of bike designers Ron Jones (@notenoughswedes on IG). The mother of pearl detailing is just crazy. Anyone who has been to Bermuda knows the pastels reflect the colourful Bermuda houses. A special project that I'm excited to debut here in Bermuda."
Let's take a look at Flora's new stead: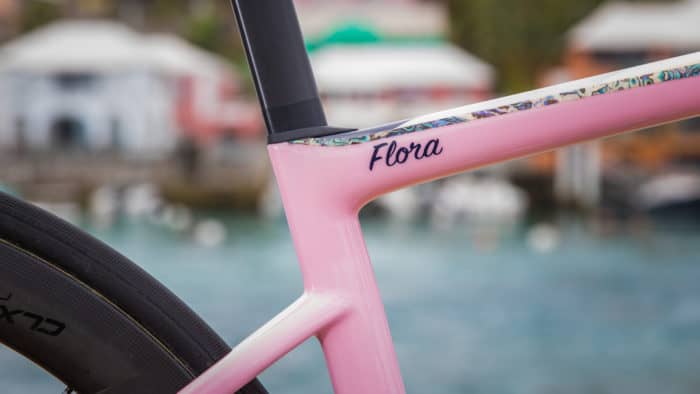 Not that anyone will mistake it. Note that even for the world's best, nothing beats a piece of black electrical tape to mark the correct saddle height. Some things just 'work'.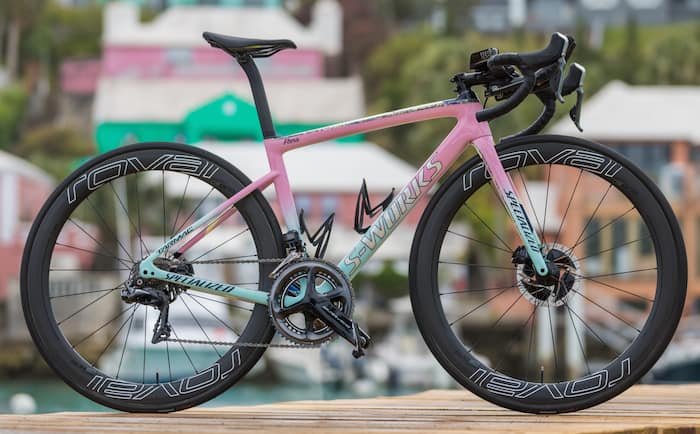 Pretty in pink. And blue.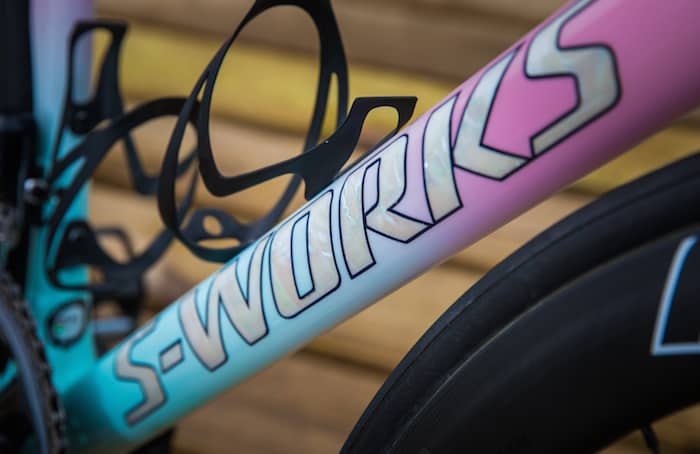 Check out that mother of pearl detailing in the S-Works logo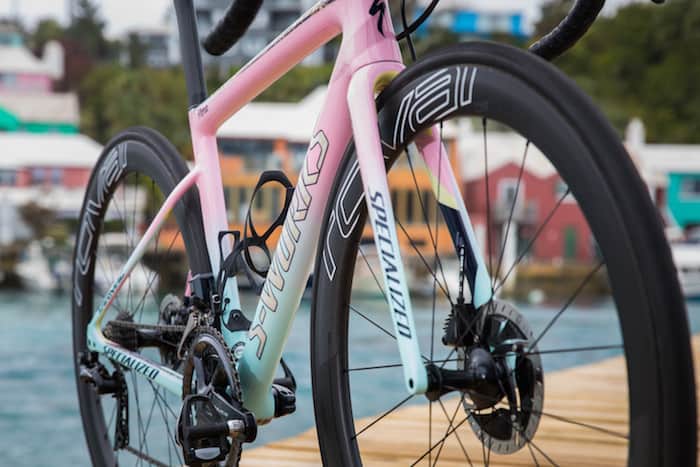 Looking back at the driveside of the Tarmac Disc. Few athletes get to see Flora's bike from this angle while racing, as she is usually up the road…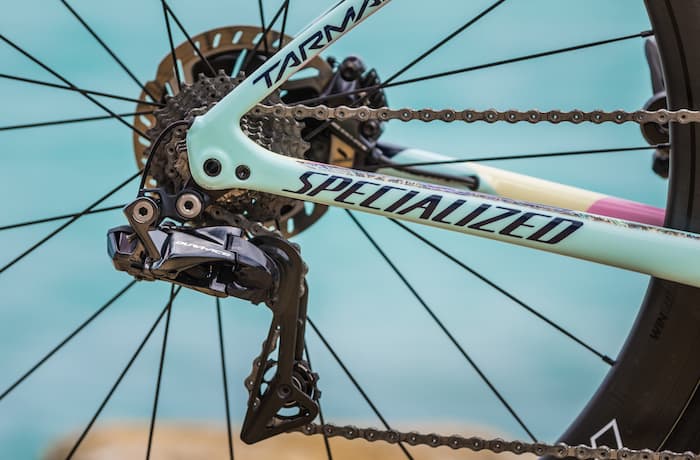 Full Shimano Dura-Ace electronic DI2 groupset.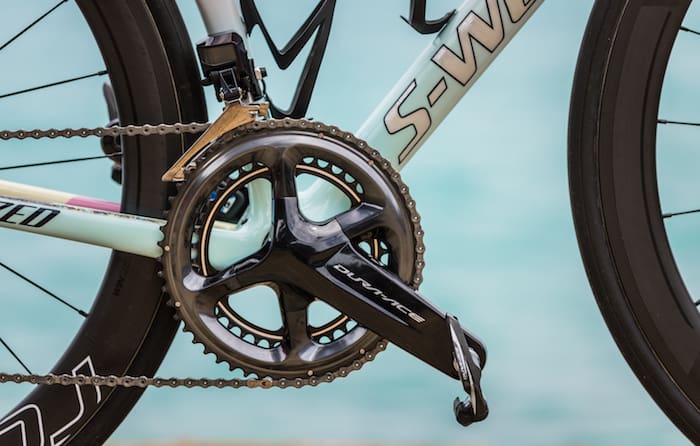 Dura-Ace chain set and pedals complete the look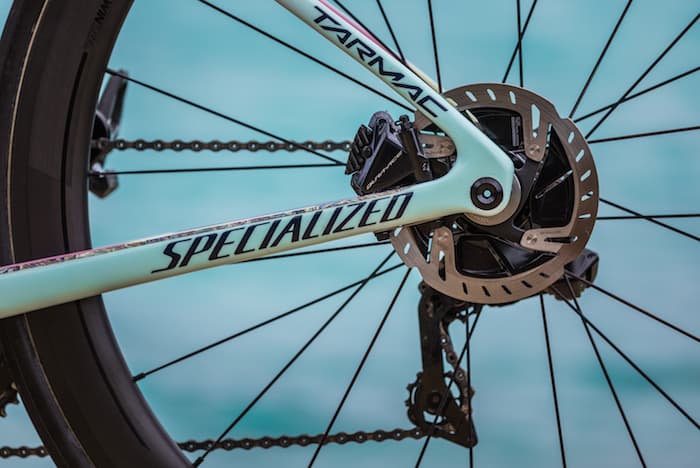 Shimano Dura-Ace hydraulic disc brakes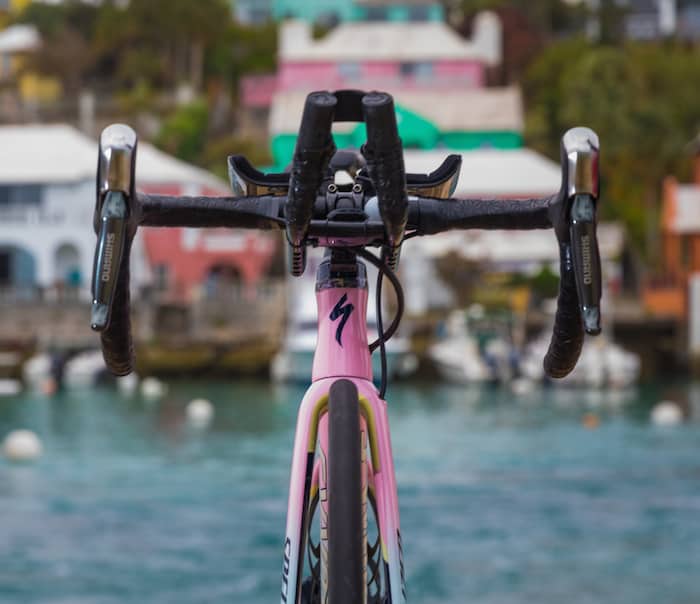 Often solo at the front of races, Flora will likely be making good use of the short tri-bar extensions.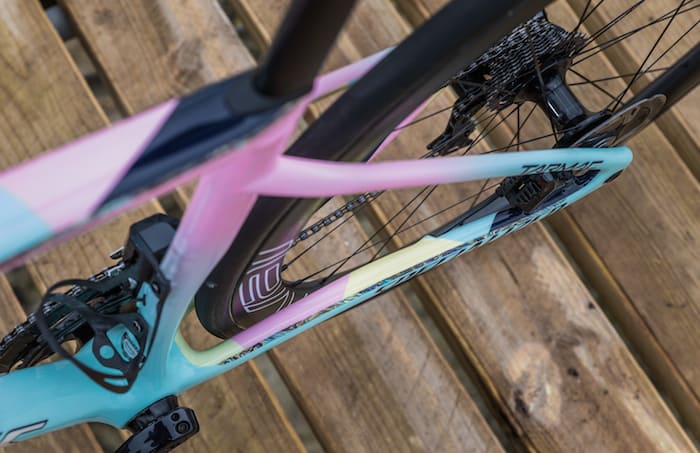 A striking bike from any angle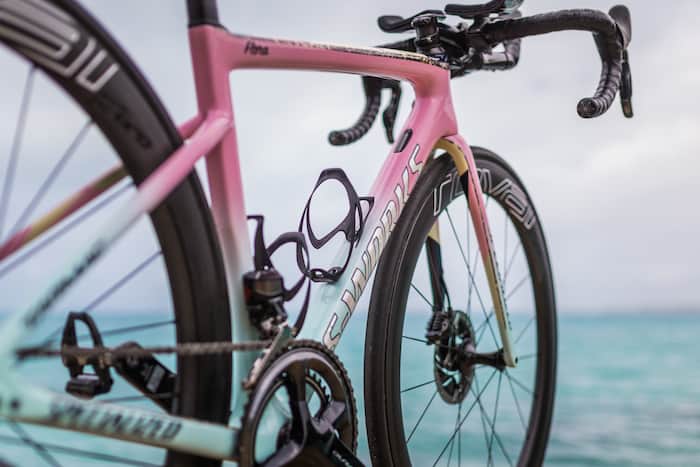 Flora's bike is equipped with Roval CLX 50 wheels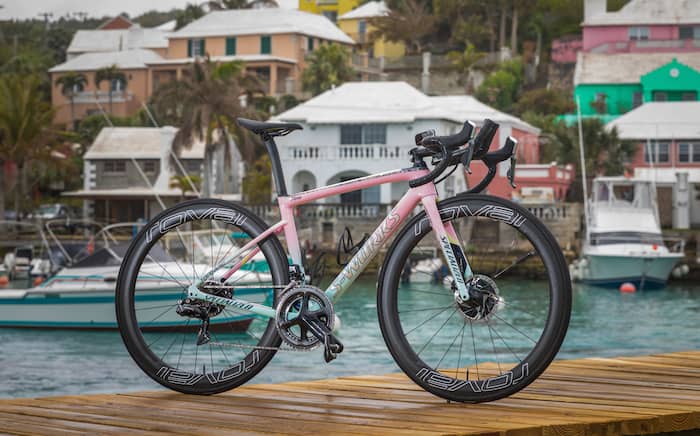 A colourful bike set against the pastel colours of Bermuda houses that inspired it.