New in for testing: HUUB Anemoi Aero Triathlon Suit – £289.99
Chris Hovenden will be busy over the coming weeks and months with some brand new kit and equipment that has arrived for testing. One of those items is the latest triathlon kit from HUUB, the Anemoi Aero Triathlon Suit.
We'll be bringing you a full review once Chris has had a chance to put it through its paces, but here are his initial comments on a product that has seen a collaboration with one of Great Britain's fastest cyclists.
---
HUUB has cultivated an image of pushing the boundaries when it comes to innovation. The HUUB Anemoi Aero Triathlon Suit already appears popular with professional long-distance triathletes (such as Elliot Smales, winner of IRONMAN 70.3 Weymouth 2018) and the Derby based company claims it is: 'The fastest trisuit on the market today…'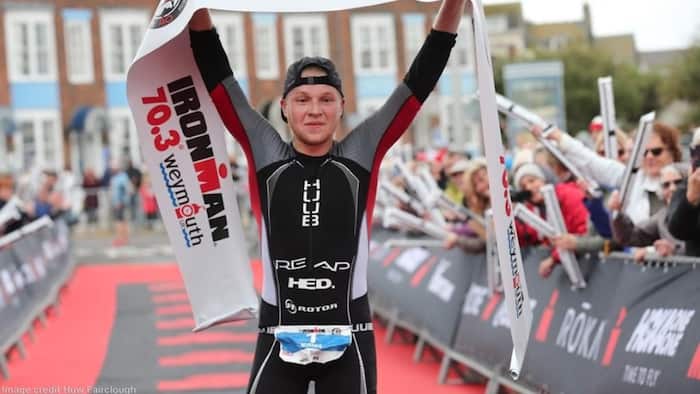 To design the Anemoi, HUUB linked up with former age-group triathlete turned cyclist (multiple national champion on the track and in time trials), Dan Bigham. Dan, more importantly, also happens to be an aerodynamicist. With Bigham's input HUUB has sought to build on the popular Dave Scott Long Course Triathlon Suit, in particular its ability to help save you time on the bike leg.
It is commonly accepted that when on the bike your body accounts for approx. 80% of your drag and that aerodynamics are a significant factor when travelling at anything above 10 mph. If you're serious about improving at triathlon you should be considering how to become more aero on the bike.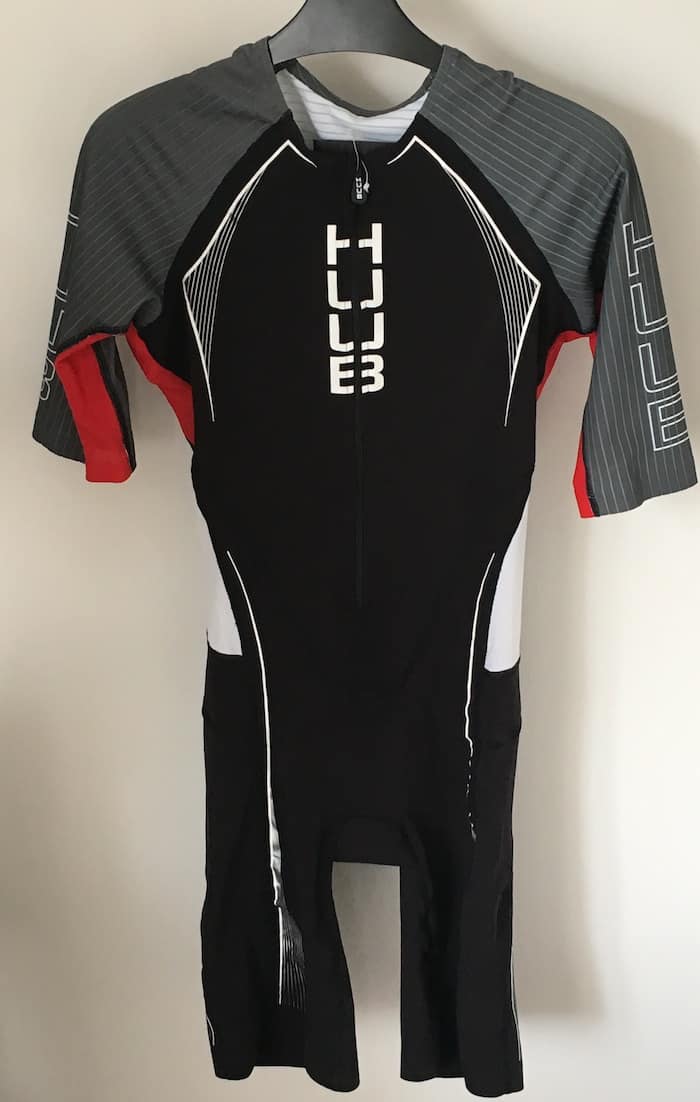 In its drive to provide the fastest suit possible, the HUUB Anemoi Triathlon suit looks to incorporate some impressive tech:
Aerodynamic materials are faster through the air than your bare skin (even if shaved) – that's why pro-cyclists often sacrifice a good tan-line for shorts that end closer to the knee than mid-thigh and HUUB has taken this on board when designing the Anemoi, the arms come close to the elbow and the legs end just above the knee.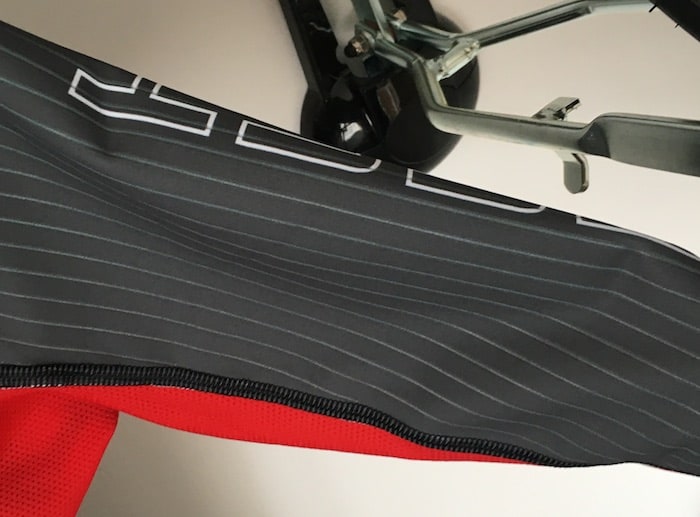 The shoulders and back are ribbed to help you cheat the wind, whilst the underarm is netted to aid ventilation. There is also a netted rear pocket which is said to be 'aero'.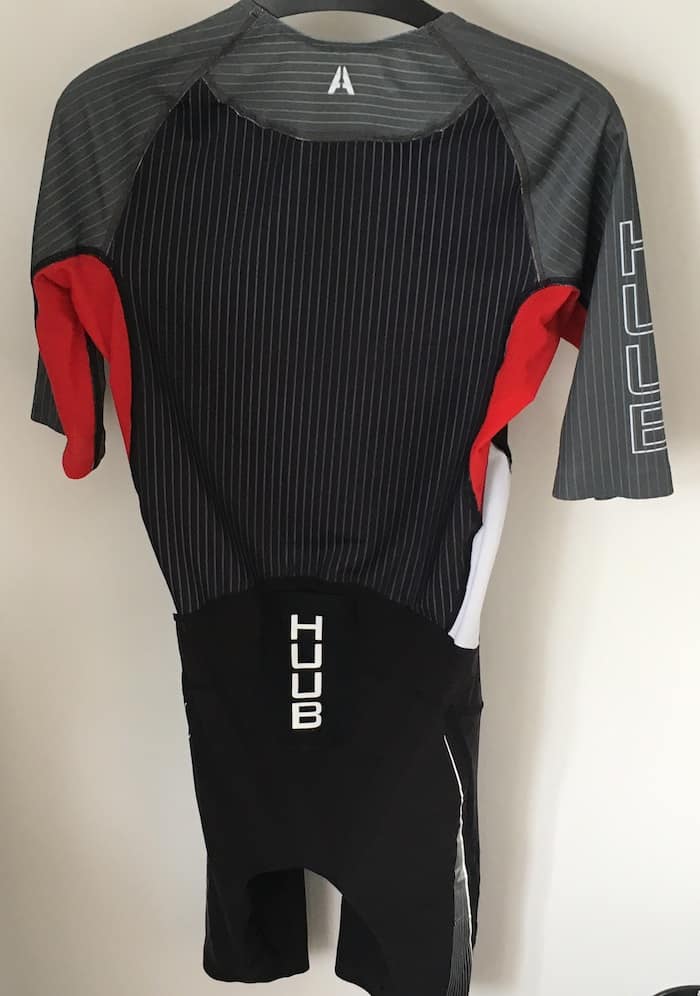 HUUB says that the cut of the suit uses its Arms Neutral™ design to aid swim comfort as well as aero efficiency on the bike.
Interestingly, neoprene strips (Neoprene Trip Technology – patent pending), run down your thighs. I expect the concept is similar to that of the ATS™ strips and calf-guards, both normally found on your lower leg, that are extremely popular in domestic time-trialling.
The HUUB Anemoi Aero Triathlon suit is available in two colour ways: Black/Petrol or Black/White.
I'll be putting the Huub Anemoi Aero Triathlon Suit through its paces in the coming weeks and the early season. Full review to follow.