Is Kimberley Morrison (www.kimberleymorrison.co.uk) Great Britain's latest female Middle and Long distance über-biker? If so, we are going to be seeing a lot more of her bike for 2017, the Giant Trinity Advanced Pro 1. Let's take a detailed look at her new ride.
The first 'Pro Bike' we featured this year was of Laura Siddall (CEEPO Viper-R). Laura set the fastest bike split at both Challenge Wanaka and IRONMAN New Zealand on her new ride – and Kimberley did the same in her first race of 2017, at IRONMAN 70.3 Dubai, leaving her in the very lofty company of running side-by-side with IRONMAN World Champion Daniela Ryf leaving T2.
On Sunday, Kimberley will be racing at IRONMAN 70.3 Buenos Aires, Argentina – a race she won last year by just nine seconds – and if she is to retain that title again, leaving everyone else behind on the bike will certainly be on he 'to do' list…
For full details on the bike, scroll through the image gallery above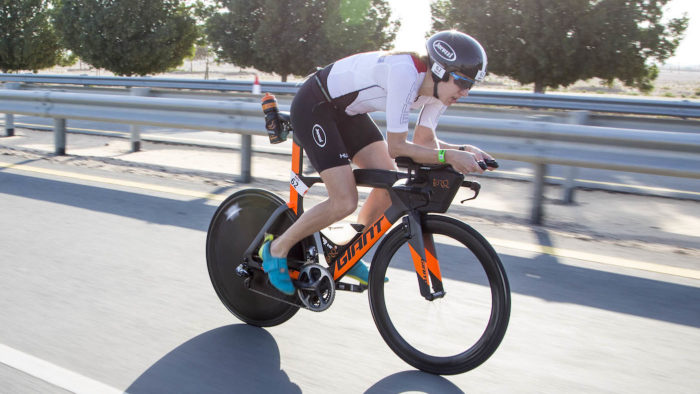 From the front…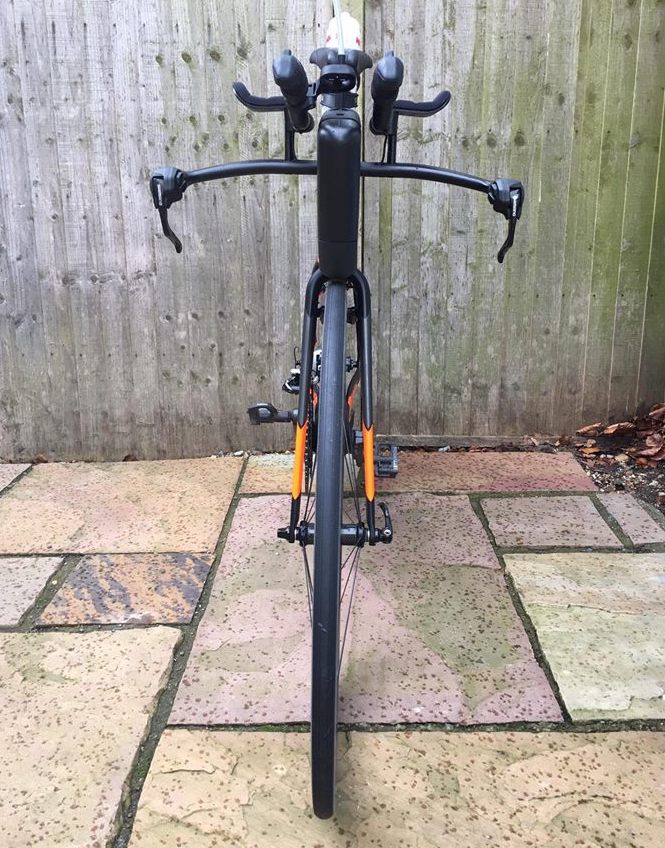 For 2017, Kimberley will be racing for the Leicestershire-based Race Hub Race Team (www.racehub.uk), pictured below at a recent photo shoot at the venue.