Sunglasses giant Oakley expands cycling product range
Oakley ARO Series Cycling Helmets and Jawbreaker Cycling Kits added to collection
Oakley glasses (or should we say, 'eyewear'?!), have become the default choice of a remarkably high percentage of cyclist and triathletes around the world, from Tour de France winners and IRONMAN champions through to the weekend warrior. Their combination of style and quality has consistently it seems, overcome any apparent price barrier – let's be honest, Oakley's are not cheap – to become by some margin, the most popular choice for athletes. There are even a few pairs in this Editor's house.
Oakley have now added what they are calling a 'head to ankle' cycling collection, featuring Oakley ARO Series Cycling Helmets and Oakley Jawbreaker Cycling Kits. Here is a first look.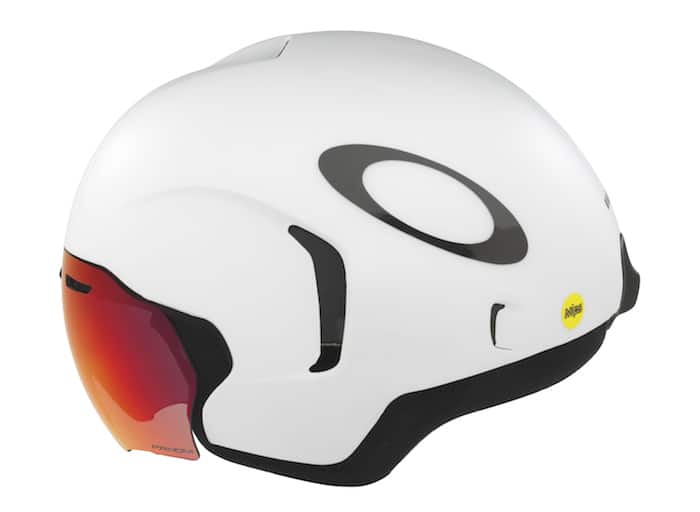 Described as "a dynamic range of premium road racing helmets specialising in seamless optics integration, aero integration and thermoregulation", the collection of three helmets includes the ARO7 (pictured above), designed for time trials and triathlons, which was "inspired by the shape of racecars'. Apparently?! Available in Matte Black and Matte White with Prizm Road and Clear Visor plus custom storage case. Globally available from February 2018, the ARO7 will have a price of $500 (GBP unknown at this time), so start saving now if you want one.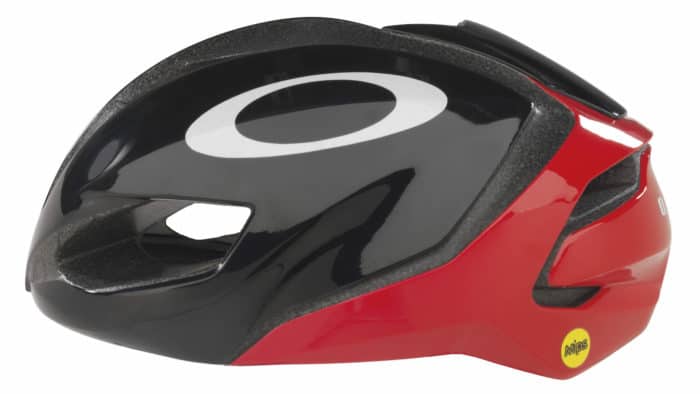 The ARO5 (above) and ARO3 (below), will be $250 and $180 respectively. The ARO5 is an aero road helmet, while the additional venting on the ARO3 will be suited to the heat. Both helmets are available in a range of colour options.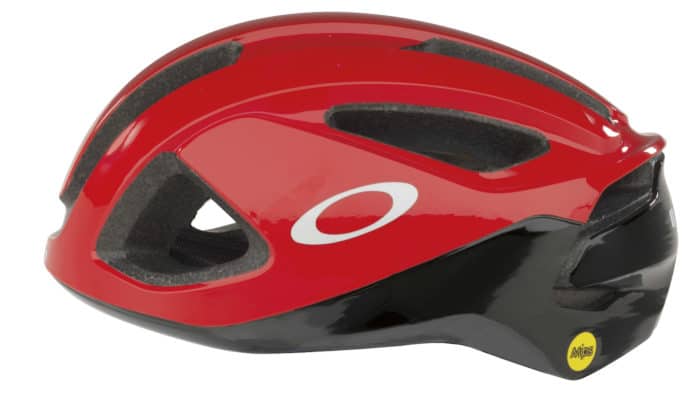 Kit wise, the Jawbreaker Premium and Jawbreaker Road Cycling kits have been developed in conjunction with Bioracer Speedwear, the highly regarded manufacturer of custom cycle clothing, "a joint effort to create elite cycling products".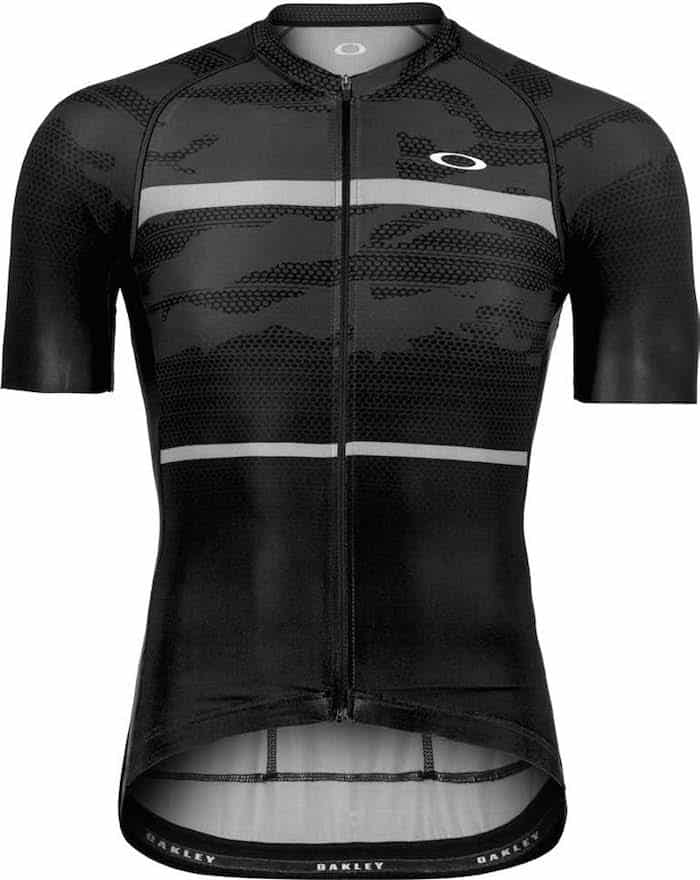 Like the helmets, the cycling apparel range will be available globally from February 2018. The jersey above is priced at $120, while the premium jersey below will be $200.