For many decades now an almost permanent feature of the faces of endurance athletes around the world, a new model from Oakley is always going to create noise, even if it is of the Marmite variety! The Oakley Kato is their latest, very distinctive addition to the range, which they claim is "our most revolutionary eyewear to date".
---
45 years in the making we introduce Oakley Kato. Featuring an innovative new lens designed to sweep over the bridge of the nose in a very streamlined way.
As the pioneers of extremely large eye shields, Oakley's new Kato model takes things up a notch by removing the notch! The Kato's are available in three lens colours and priced at £231.
In unison with the adjustable rake and nose pads plus frameless architecture, the lens is claimed to sit closer to the face, with a disruptive wrap design.
The glasses are designed to offer an unrestricted and expanded field of view. We hope to test out a pair very soon.
Available now at the Oakley website HERE.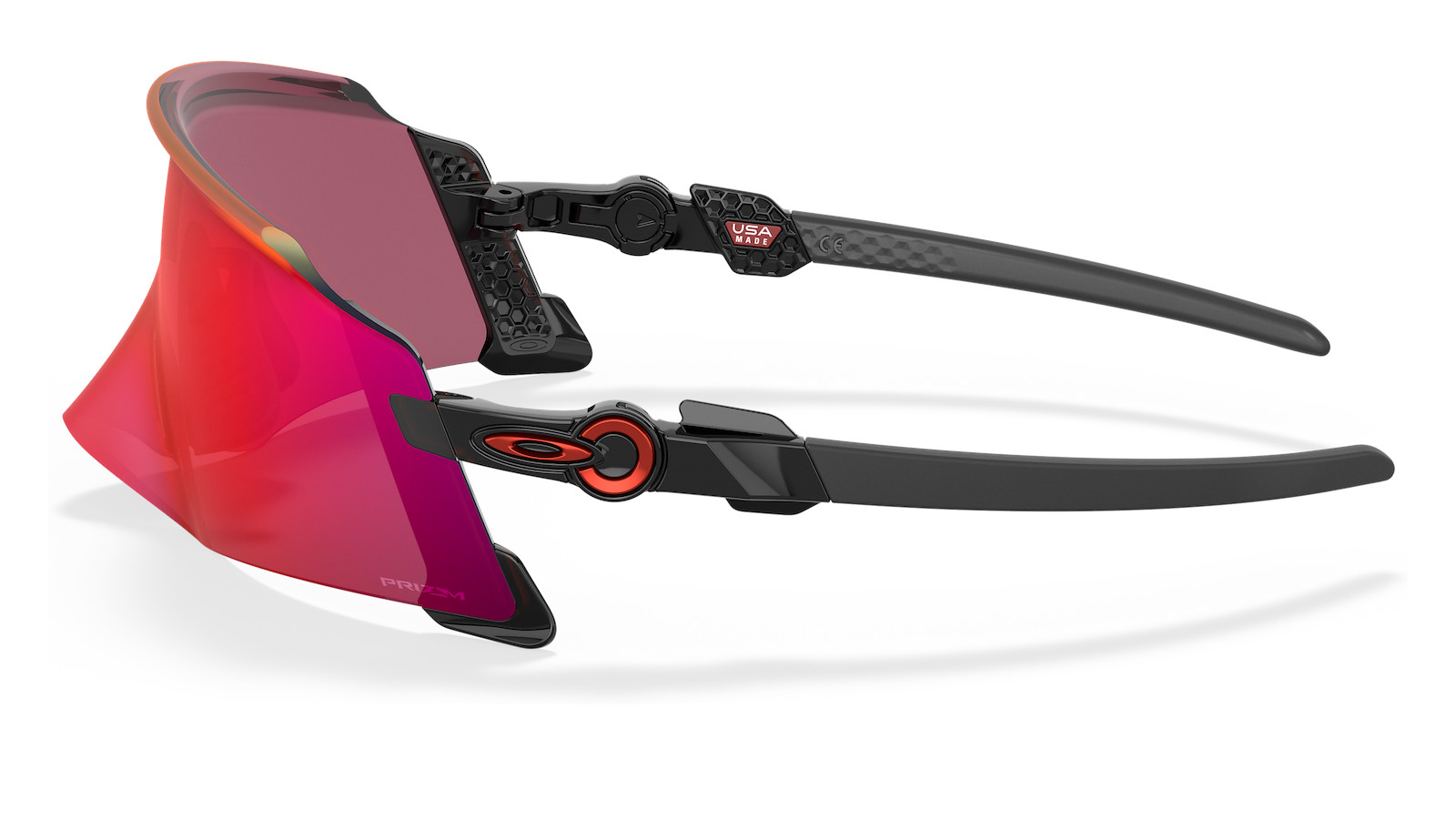 Key Features:
Disruptive Design – Oakley Kato has a progressive, disruptive design intended to fit the lens as close to the face as possible, providing optimized coverage, wider field of view, frame retention and impact protection.
Revolutionary Lens Design – Advancements in optical design have allowed the lens to be designed with an extended wrap and rigidity in key areas that mimic the structural properties of a frame.
Adjustable Rake – An innovative fit mechanism helps tilt the lens to create the right bridge and cheek contact to properly and comfortably adapt to more faces.
Nosepads – Comes with three Unobtainium® nosepads of different thicknesses and depths to create different offsets to give you the fit you need and no slip grip.
See A More Detailed World – Available with Prizm™ lenses that are designed to enhance colour, contrast so you can see more detail.