Finnish sports technology giant, Polar (www.polar.com) have had a long association with endurance sport and triathlon.
Today they have launched a new GPS bike computer, the M460, which from £154.50 and featuring a host of advanced power metrics, coaching tools, Strava Live Segments and more, would at first glance appear to be a very attractive and reasonably priced package. Could this be their answer to the current market dominance of Garmin? It is certainly fair to say that you can buy a lot of technology for your money these days.
Here are the details released today of their new M460 product.
---
Polar's latest GPS bike computer features advanced power meter compatibility and power metrics
Polar, the leader in wearable sports and fitness technology for 40 years, introduces the latest addition to its cycling portfolio, the Polar M460. Featuring a sleek, all-black and fiber-like surface texture with improved button grip, the bike computer is equipped with integrated GPS, additional power meter compatibility, advanced power metrics and smart coaching, and Strava Live Segments, making it the ideal training tool for any cyclist.
Jason Crowe, Polar Cycling Product Specialist, explains: "Polar is no novice player in the cycling game, and we prove that with the introduction of Polar M460 to our cycling product portfolio.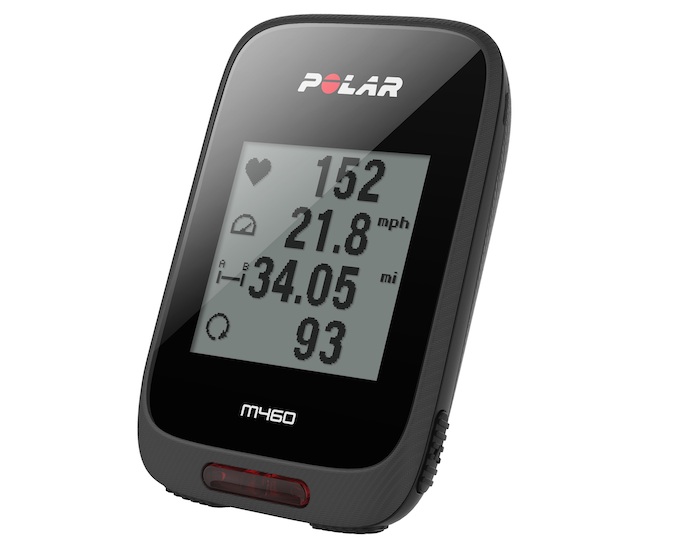 "Cyclists rely on accurate data to not only track, but improve their performance, and Polar has used its industry leading technology, combined with passion for constantly improving cyclists' performance, to develop an incredibly advanced bike computer. When a cyclist is equipped with data that is not only expansive and in-depth, but accurate, they are then equipped to set and achieve personal goals that encourage peak performance."
The versatile Polar M460 boasts reliable, integrated GPS and a barometer-based inclinometer, compatibility with an extensive list of third party power meters and advanced cycling power metrics, such as Training Peaks' Normalized Power®, Intensity Factor® and Training Stress Score®.
Keeping cyclists connected, the Polar M460 also includes smart notifications for incoming calls, texts, calendar alerts and social media updates, as well as Strava Live Segments, allowing cyclists to see real-time stats to help them reach peak performance, while bringing the excitement of the social network for athletes to each ride. Additional features include IPX7 rating water resistance, a battery life offering 16 hours of training and front LED light.
Polar are also proud to announce their partnership with Britain's newest professional cycling team, BIKE Channel Canyon. Jason Crowe adds: "Polar has long supported the greatest cyclists in the world in their preparation for the rigours of elite competition. We are sure that the riders of team BIKE Channel Canyon will be able to optimize their training to achieve their true potential with the help of the M460 bike computer."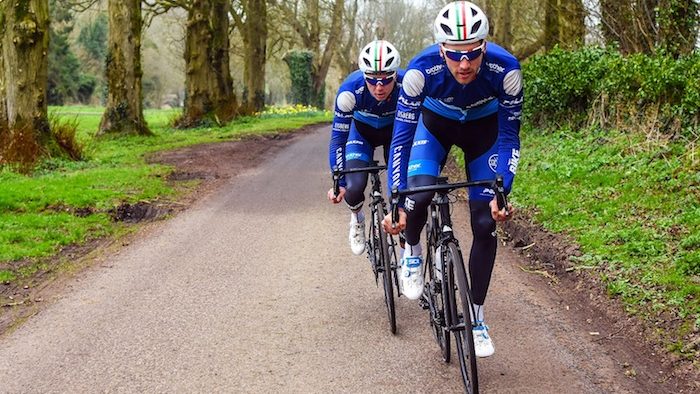 When Polar M460 is paired with the new Polar H10, athletes benefit from leading heart rate technology, designed and tested for reliability, as well as Polar's exclusive Smart Coaching features via Polar Flow. These features include Fitness Test; which enables athletes to gauge their current fitness levels and track progress along the way, Training Load; which shows how a ride affects an athlete's body, Orthostatic Test; which shows how an athlete's heart rate responds to training and factors such as stress and illness, and Recovery Status; which helps athletes find the perfect balance between training and rest.
The Polar M460 is £154.50 and available with the new Polar H10 for £199.50 at www.polar.com/uk-en and includes a two-month Strava Premium membership.