The REAP bike of Great Britain's fastest IRONMAN debutant, Elliot Smales
Chris Hovenden caught up with Elliot Smales during a training camp at Sands Beach Resort, Lanzarote, and couldn't help but ask some questions about Smales' eye-catching steed – the REAP Generation 1.0
---
For some, one of the main attractions of triathlon is the technology. A huge amount of research and development goes into creating the bikes to get you from T1 to T2 as quickly as possible (and in the best shape for a fast run). The result is some very nice looking rides, of which Smales' REAP Generation 1.0 is certainly one of the more unique bikes on the circuit.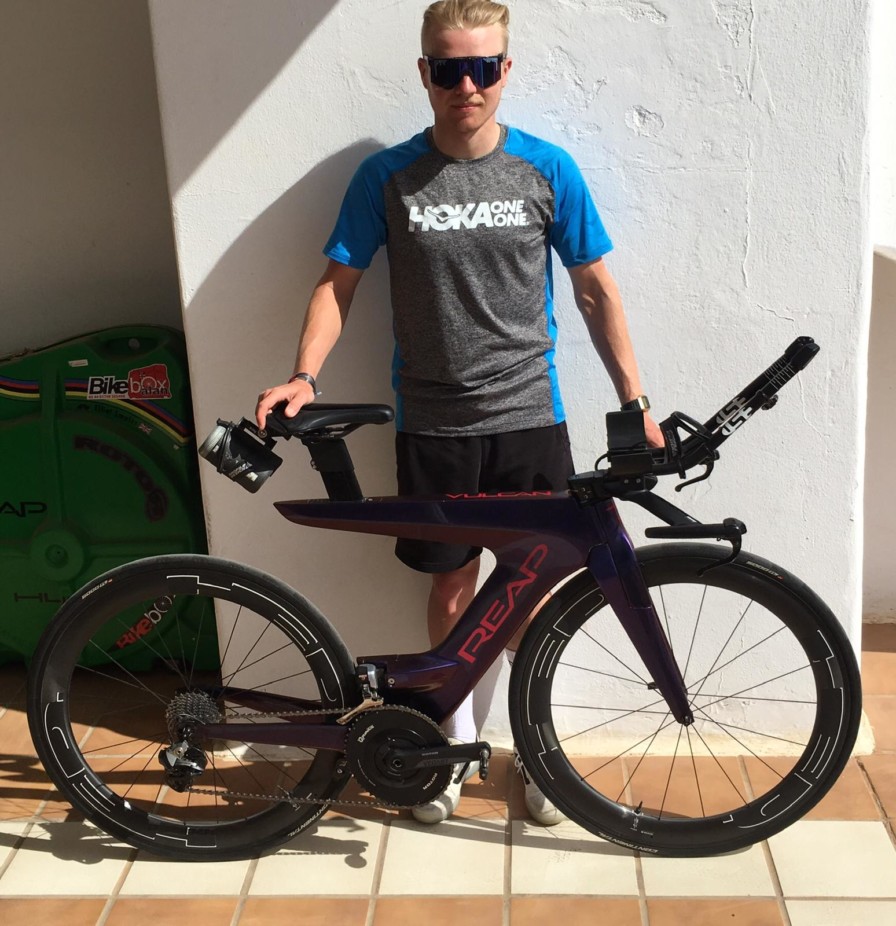 Beam frame design
The first thing you notice about the REAP triathlon bike is the lack of a seat tube. Beam designs were relatively popular in the nineties before experiencing a resurgence more recently, for example with REAP, the Cervelo PX-Series, Dimond's offerings, and the CEEPO Shadow.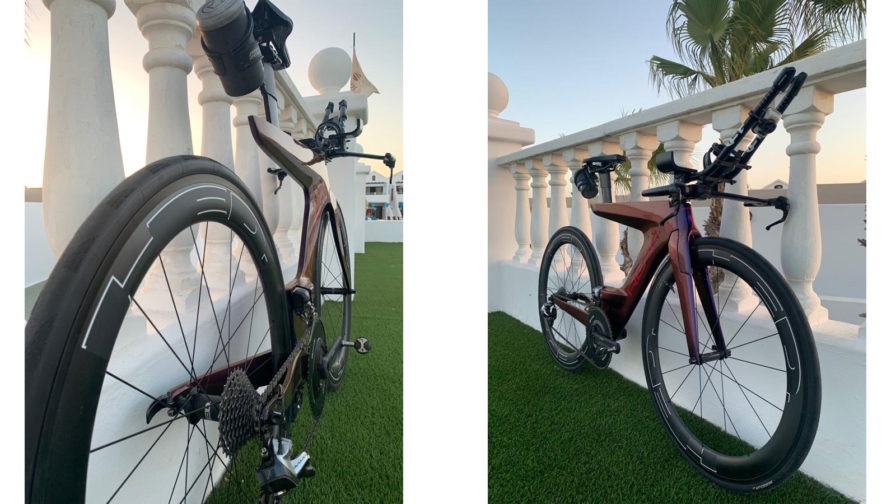 Smales has ridden the REAP Generation 1.0 with some distinction. He has recorded a number of IRONMAN 70.3 victories, and on his IRONMAN debut in Barcelona last year, where he carded a very impressive 8.01.22.
If you like the look of the REAP Generation 1.0 you'll be interested to know that the Staffordshire team is close to releasing its next incarnation, The Vulcan, very soon.
At present Smales uses a small frame, but is hoping to move to an extra small. Considering the size of the frame, Smales uses relatively long 172.5mm ROTOR cranks.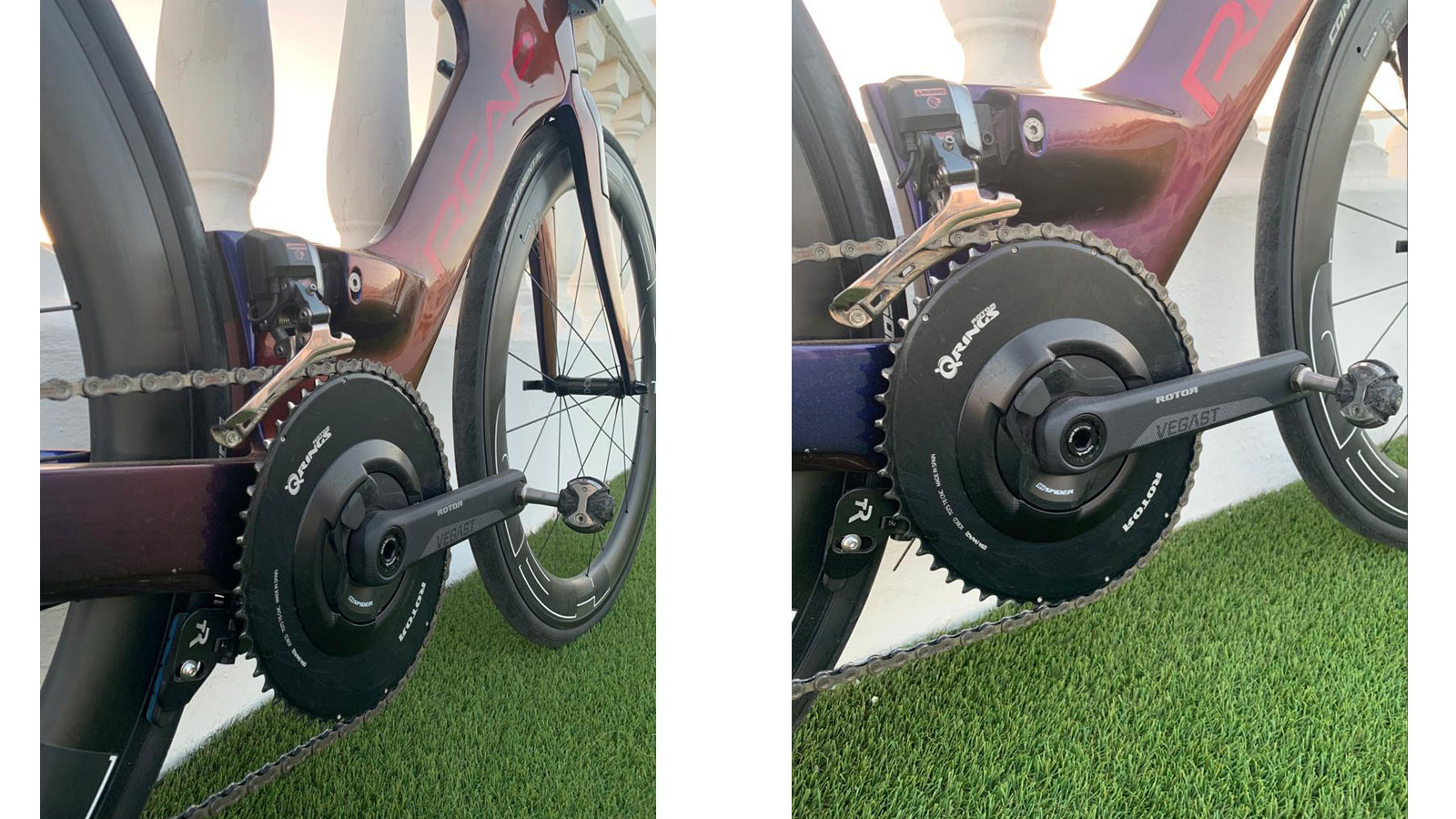 Smales trains to power and uses the Rotor INSPIDER power meter, which he says is particularly useful as he can switch it between all of his bikes – TT, road, and mountain bike.
Rotor components
Continuing the ROTOR theme Smales opts for the Spanish company's oval shaped Q-Rings with a not insignificant Q54 large chainring (paired with a 39 tooth inner ring).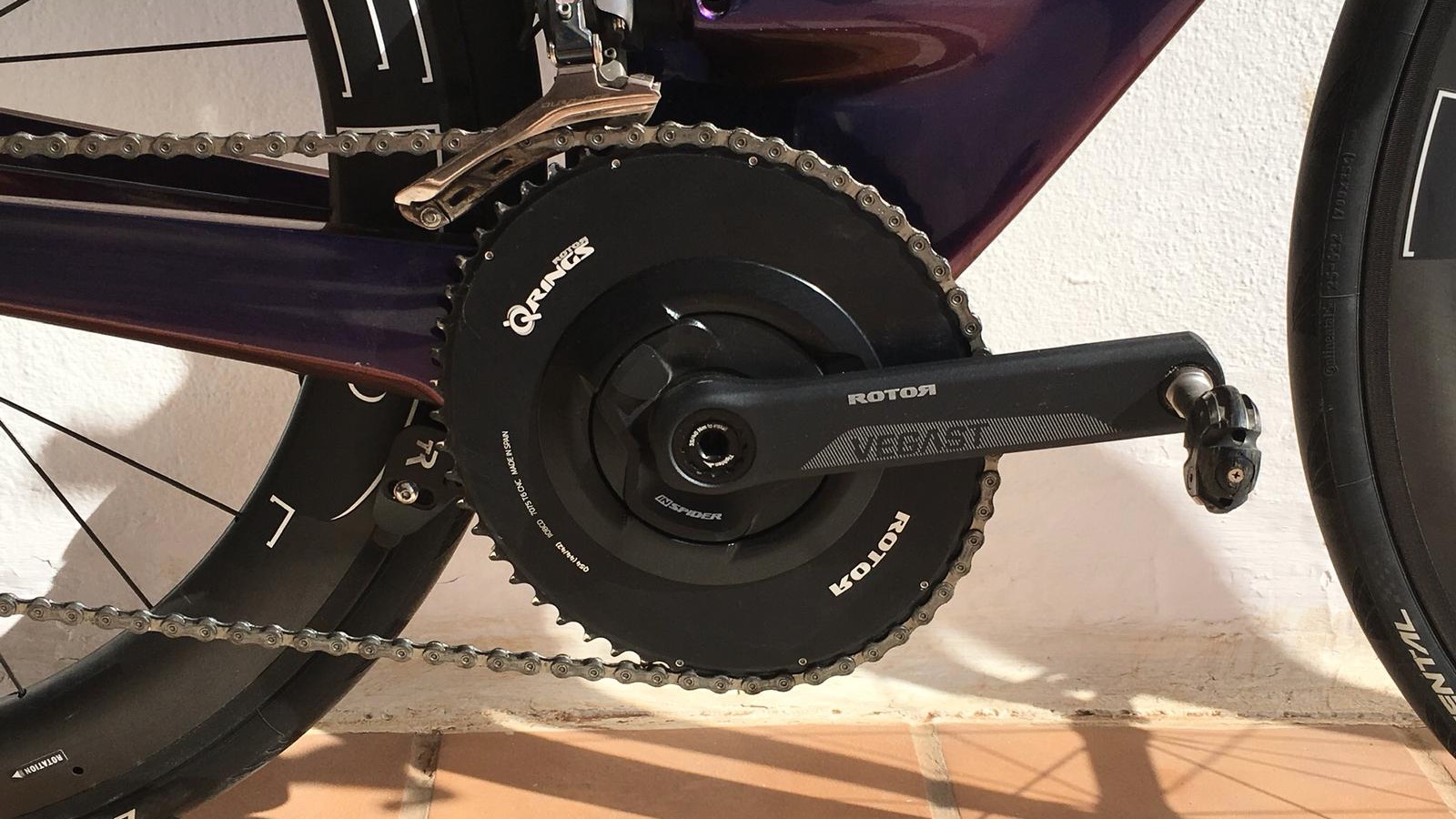 When training, Smales favours dual sided Speedplay pedals, but explained that come race-day (i.e. when every watt counts), he uses Speedplay's single-sided Zero Aero pedals.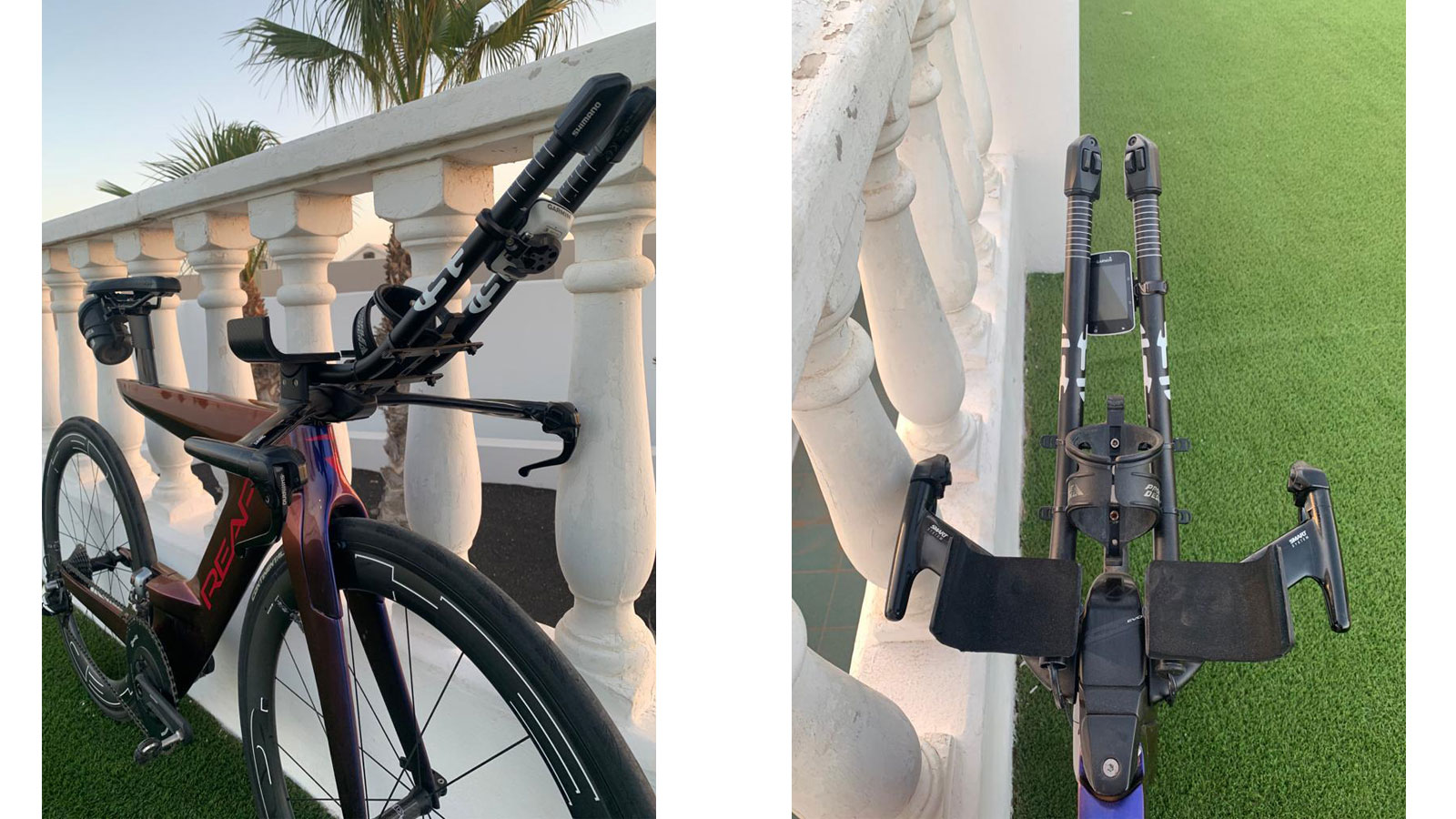 Smales understands the Vulcan shall have a fully integrated front-end, but his current cockpit set-up is a combination of an ENVE base bar (which Smales says is no longer made), 40 degree USE extensions to obtain an aerodynamic 'praying mantis' position, and a Garmin Edge 520.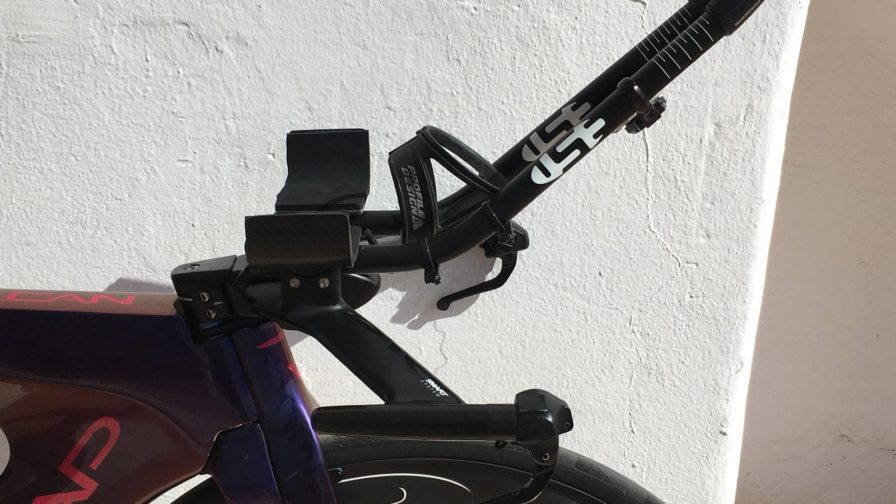 Shimano's flagship Dura Ace Di2
The REAP Generation 1.0 and the soon to be released Vulcan are not compatible with mechanical gears, but if you are spending circa £4,500 on a frameset, it is likely you will also be willing to splash out on an electronic groupset too. Smales' bike is equipped with Shimano's flagship Dura Ace Di2 and you will notice the rear drop-outs are horizontal, rather than vertical.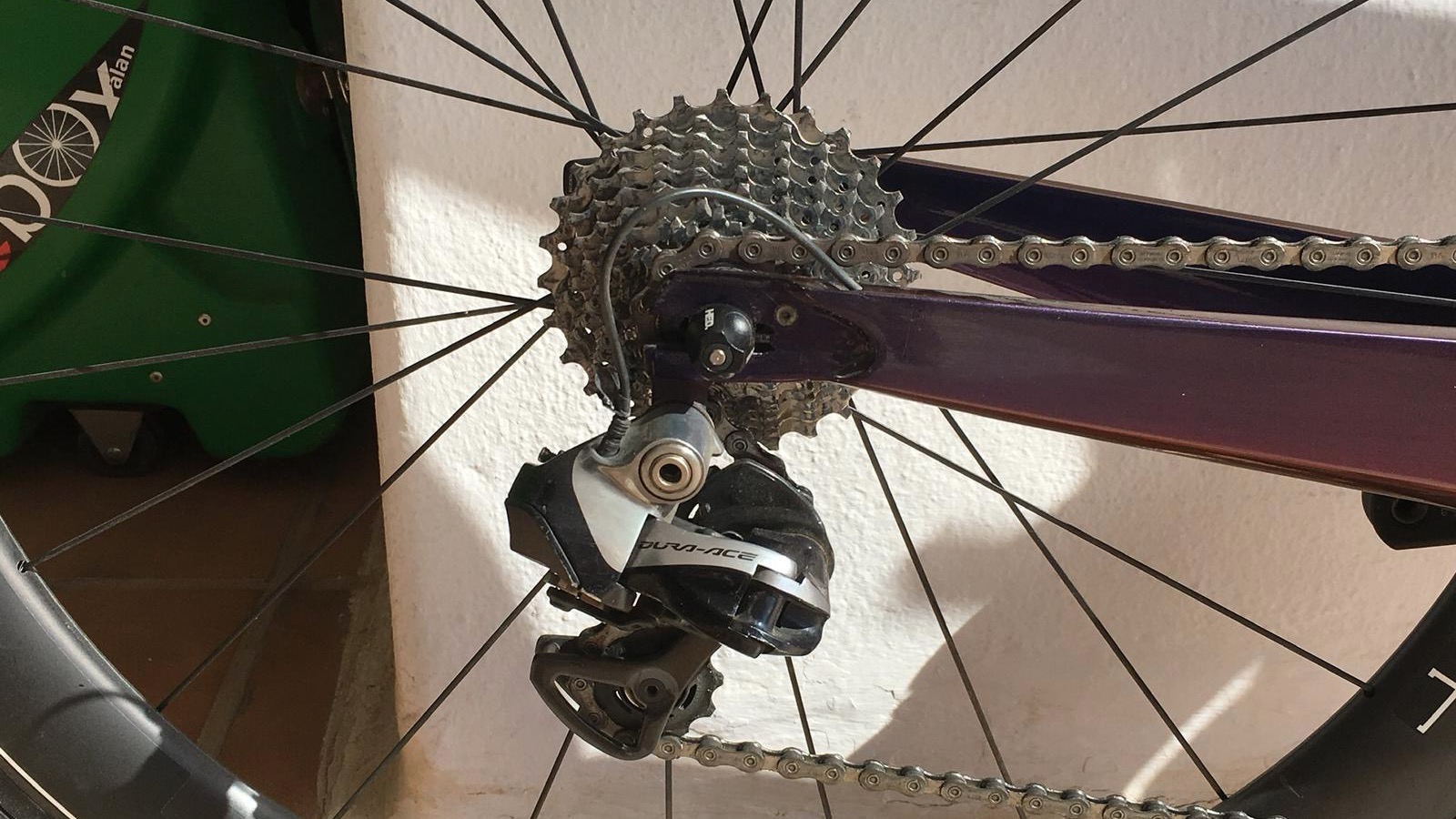 To assist Smales in obtaining an optimal balance between aerodynamics and comfort he has opted for the PRO Aerofuel TT saddle – with its cut-out, short nose, and anti-slip upper.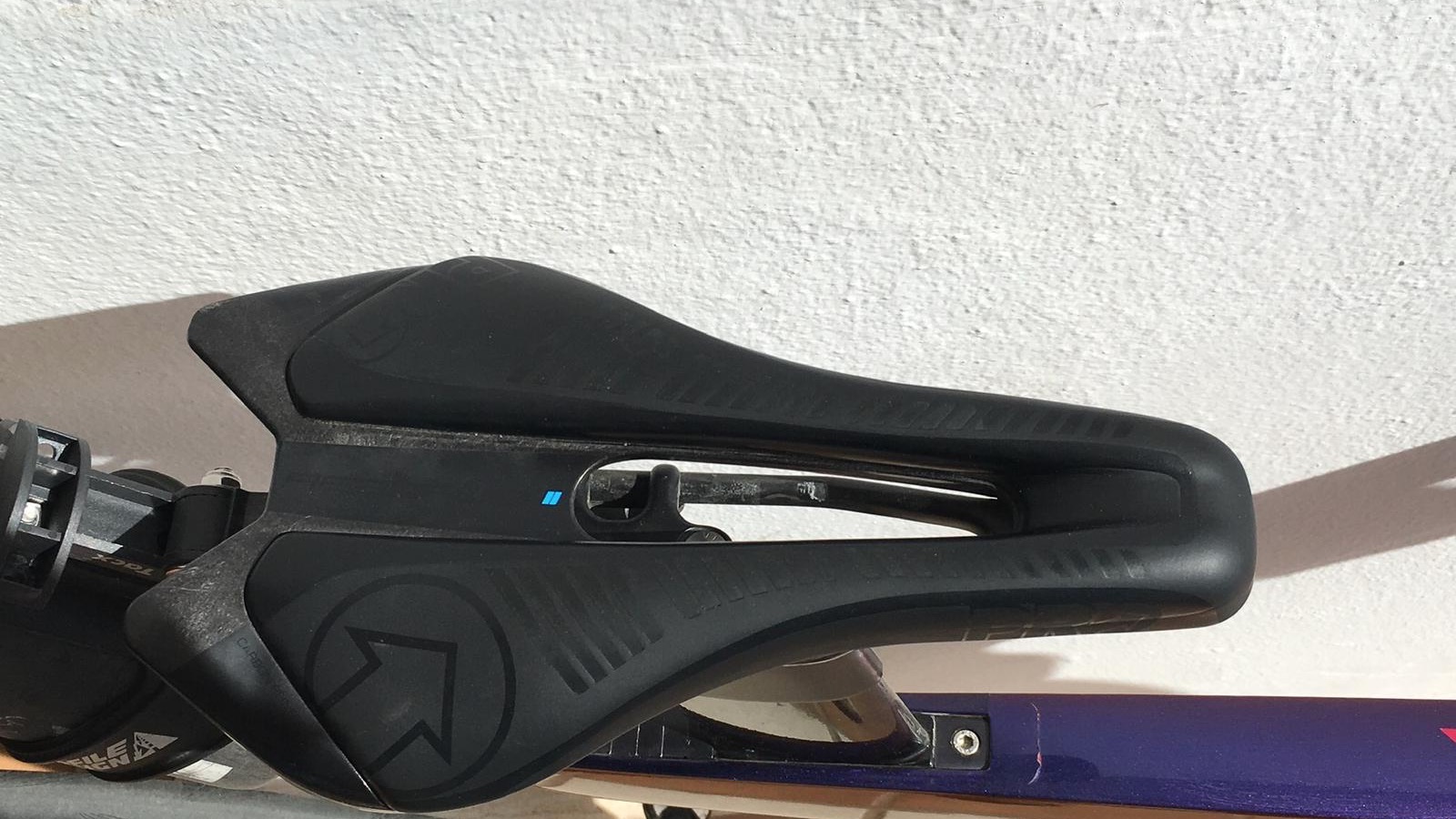 The eagle-eyed will notice Smales' ride uses brakes from the well-regarded, and specialist, TriRig – the rear brake is situated by the bottom-bracket and the front brake is recessed/covered for enhanced aerodynamics.
HED hoops
Despite the well-known winds in Lanzarote Smales was training on deep section HED hoops, but on race-day his preference is the combination of the HED Jet Black disc and a Jet 9 front wheel.
Based on his recent performance at a club 10 mile TT it seems Smales is in good shape and continuing to put the REAP Generation 1.0 to good use!
For more information on what REAP offers visit: www.reapbikes.com