With the tag-line 'relentlessly innovative', the Bell Zephyr MIPS helmet has a lot it live up to. Chris Hovenden put Bell's top of the range road helmet to the test.
| | |
| --- | --- |
| Product: | Bell Zephyr MIPS |
| Price: | £209.99 |
| Size: | Medium 55-59cm |
| Weight: | 280g |
| Colours: | MATT/GLOSS BLACK; MATT/GLOSS BLUE/WHITE; MATT/GLOSS RED/BLACK/WHITE; MATT/GLOSS RETINA SEAR/BLACK |
| Website: | www.zyrofisher.co.uk |
---
Who is it aimed at?
Cyclists and triathletes seeking a feature-packed, top quality helmet featuring the latest safety technology for training and racing.
Best Bits?
Very adjustable, light and well-ventilated.
What surprised you?
How comfortable it was – and ease of adjustment, even while riding.
Reasons why you would buy it?
It's a premium price – but it really is a premium product from a long-established and trusted brand.
Bell Zephyr MIPS helmet – our experience…
Established in 1954, Bell (which is owned by the American company Vista Outdoor, which also owns Giro), has a rich pedigree when it comes to making bike helmets. For example, the Bell Javelin time trial helmet is still one of the most popular in the testing scene (it's a favourite of tester turned triathlete Matt Bottrill), despite having been around for several years.
With a high quality finish and being packed full of tech, on initial inspection the Bell Zephyr MIPS looks very impressive.
The primary function of a helmet is to protect your head, and as its name suggests the Bell Zephyr MIPS comes equipped with the Multi-Directional Impact Protection System ('MIPS'). MIPS is said to reduce rotational force that may be transferred to your brain in the event of certain impacts. In short, the internal helmet cage that is in direct contact with your head is attached to the shell of the helmet by elastomers (luminous rubber bands) meaning in the event of an impact your head can move independently to the helmet's exterior.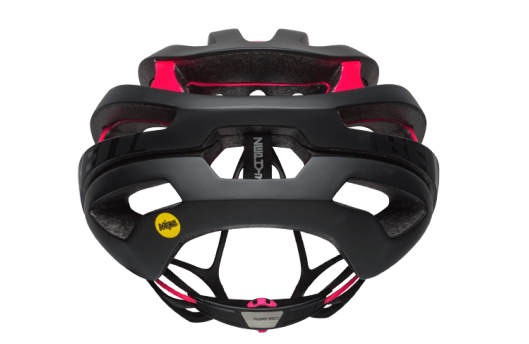 In addition to MIPS, Bell says the lid uses Progressive Layering Technology which means its shell is made of two EPS segments that have different densities with the aim of helping to reduce impact energies.
You want a helmet, especially one costing north of £200, to be light, well ventilated, and comfortable.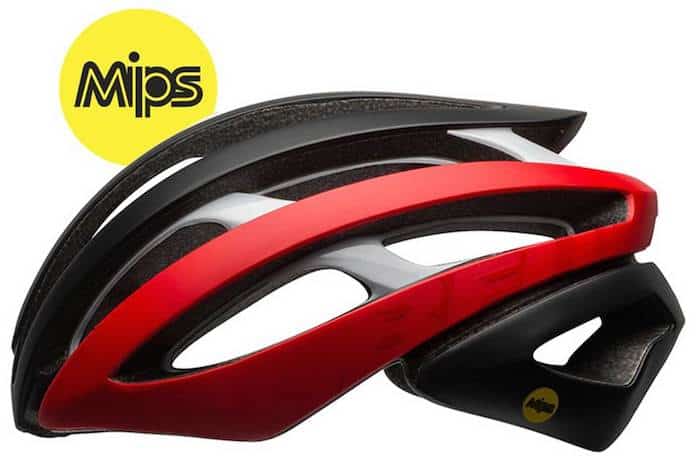 On the Tri247 scales the Bell Zephyr MIPS comes in at a competitive 280g, but this is 35g heavier than the Giro Synthe MIPS. The crash hat's18 air vents keep the weight down and also help you keep cool on hotter rides, although it does mean the Zephyr is not as aero as some other road helmets.
Like many modern helmets the lid has guides for your sunglasses which should help you stow them securely if they steam up or help you with a rapid T1 like the pros.
Although not designed specifically for triathlon, the Bell Zephr is easy to get on quickly and to adjust on the fly. Bell's proprietary Float-Race retention system allows you to adjust the height and width of the cradle, and the durable dial at the rear makes doing so particularly easy – especially if aiming for a quick T1.
The combination of the retention system and the X-static padding meant getting a comfortable fit was very easy and allowed for subtle changes during a ride, if needed.
In short, although there are options on the market that are lighter and more aero, the Bell Zephyr MIPS is very impressive and it has been my go to road helmet for several months. In fact, the only real negative – and it's a subjective one – is that it just doesn't look as aesthetically pleasing as some competitors.