During the colder months I find myself turning to the mountain bike and the local trails to run through a few puddles and maybe even an off road Multisport event to fill in the time before the next seasons triathlons. We had the chance to try out a few items from Polaris, a bike clothing brand based up in Derbyshire and they have a few new lines launching. The Hydration Vest is one for both biking and running but how did it perform?
---
| | |
| --- | --- |
| Product | Polaris Hydration Vest |
| Price | £64.99 |
| Size | Height: 40cm, Width: 19cm |
| Weight | 150g |
| Capacity | 2L (excluding bladder space) |
| Sizes | See website |
| Website | www.polaris-bikewear.co.uk |
| Grade | A |
Key Features
Lightweight vest style design
Made with durable 30D CORDURA® waterproof fabric
Multi function straps and pockets carry valuables and additional softflasks
2 litre hydration pack is available as £20 accessory
Materials and Construction
First impressions? The vest is small and lightweight and the material feels robust and feels like it will stand up to some outdoor abuse.
The pack is sold as a 2L + 2L hydration pack with half for the bladder and half for any extra kit. The CORDURA fabric seems very durable and well able to hold the 2L badder with no stretch or give.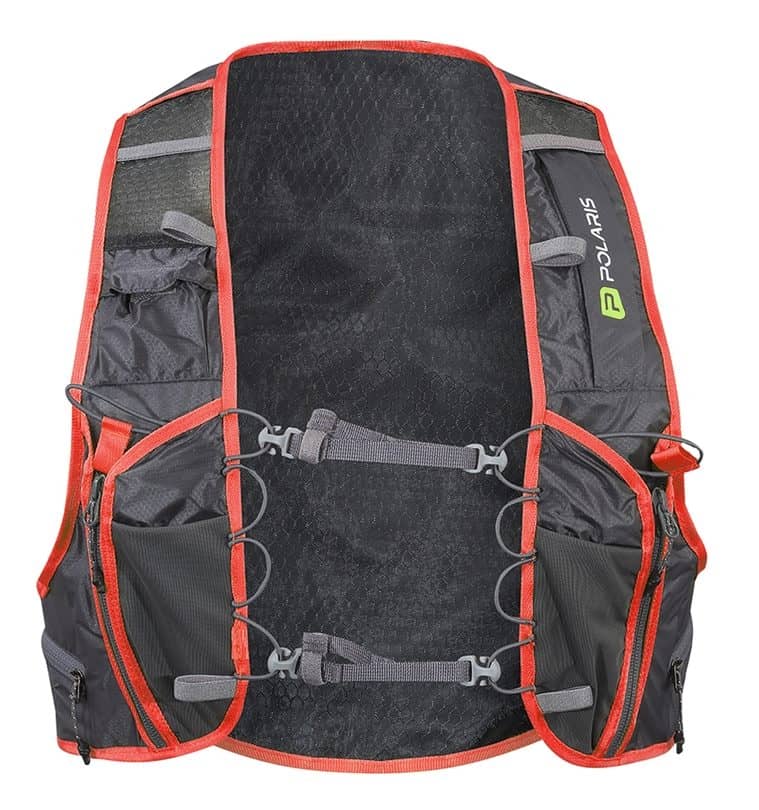 How did it perform?
I have not used a hydration vest before so when I first saw the Polaris vest I was surprised as to how small it was. On first wear it feels very comfortable, the shoulder straps are wide enough to spread the load of the hydration bladder and feels jiggle free.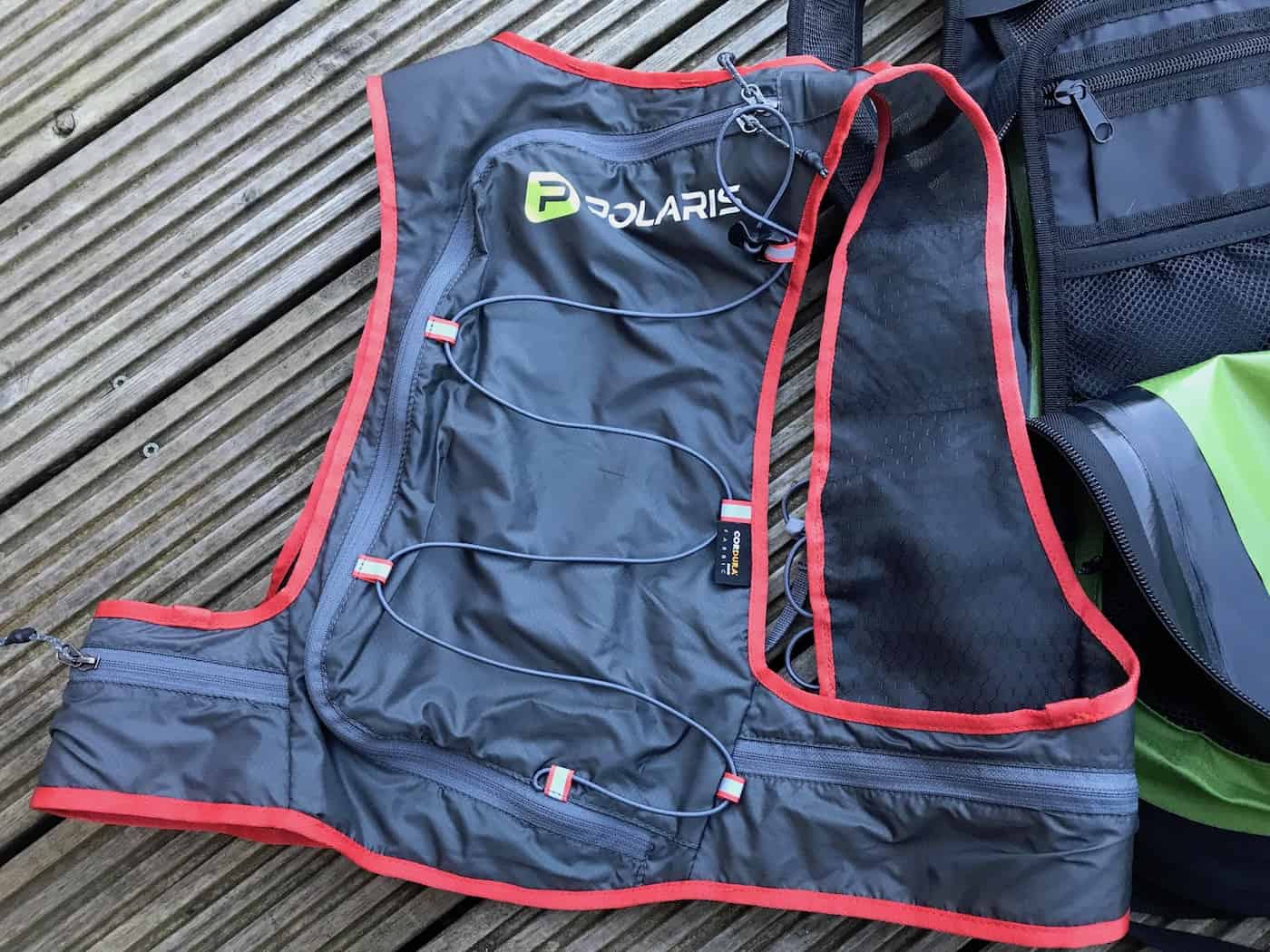 Filling and fitting bladder was straight forward enough and there are two clips inside the vest at the top of the pocket that secure the bladder to support its weight from the top and the elastic chords on the outside of the vest to secure things even more without movement. Across the chest there are two straps featuring a hook system that fastens to the elastic loop on the other side. At first I thought that was a potential weak point but on reflection this might be more durable than the clip in fasteners that sometimes lose their click after frequent use.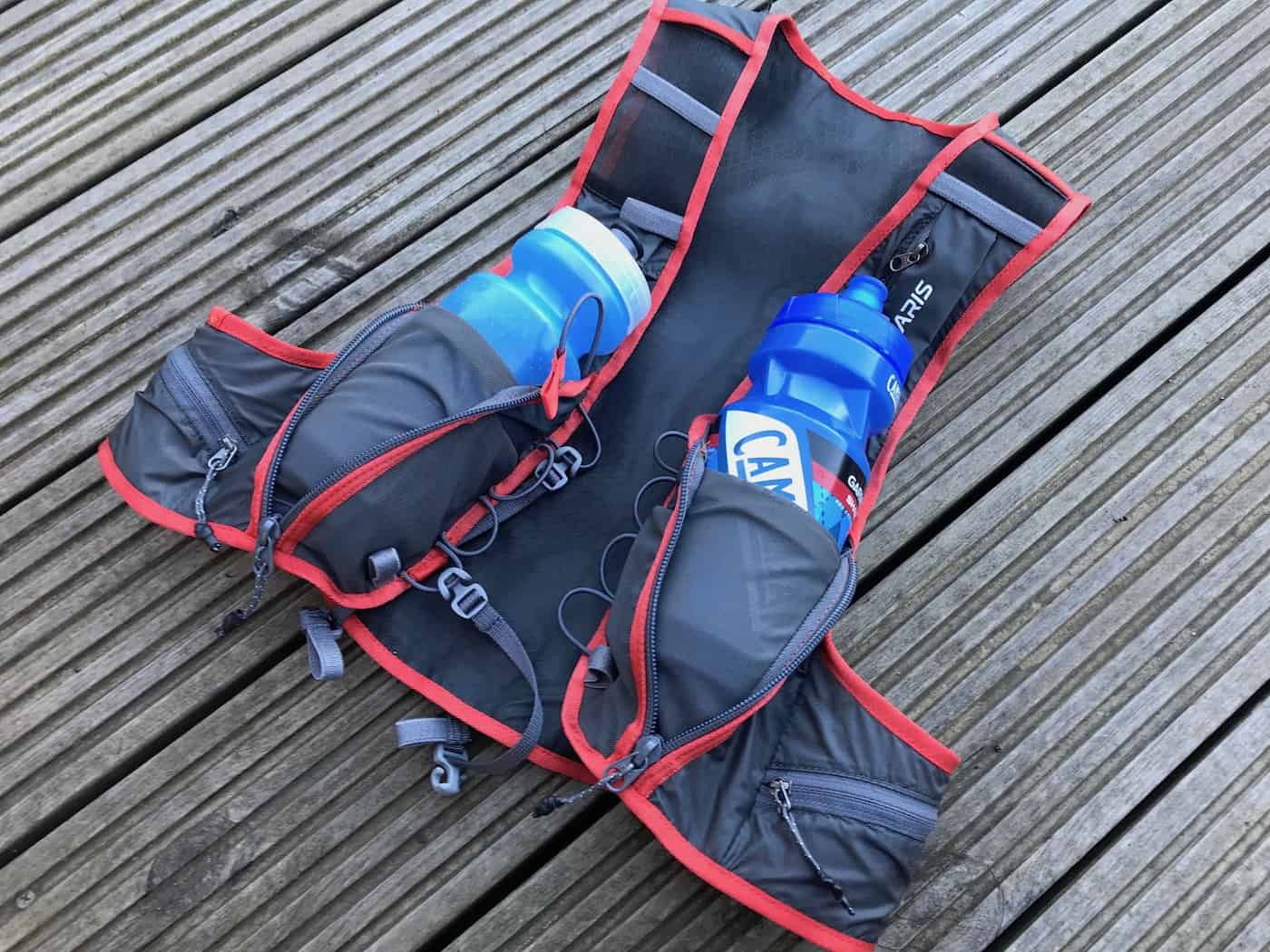 The rear large pocket also will hold some essential kit items up to 2L of volume so if you are on the bike that might be small tool items, inner tubes, phone etc.
The front and side area of the vest have several smaller pockets for nutrition, keys etc. These are not large enough for larger smartphones but will hold plenty of gels and energy bars.
The vest also features various elasticated loops to keep the drinks tube from the pouch secure and also offers places to attach whistles and things should you be running. There are also elastic loops to secure drinks in the front facing pockets.
There are two larger pockets that are designed for smaller water bottles or Softflasks. As the picture shows, they unzip and can hold two larger 500ml water bottles. Whilst they are held firm and felt quite safe running I would perhaps stick to smaller flasks. However, if I was out on the trails I would be more than happy to carry an additional set of bottles if absolutely vital and on the bike it would be not a problem as there is less movement to displace the bottles.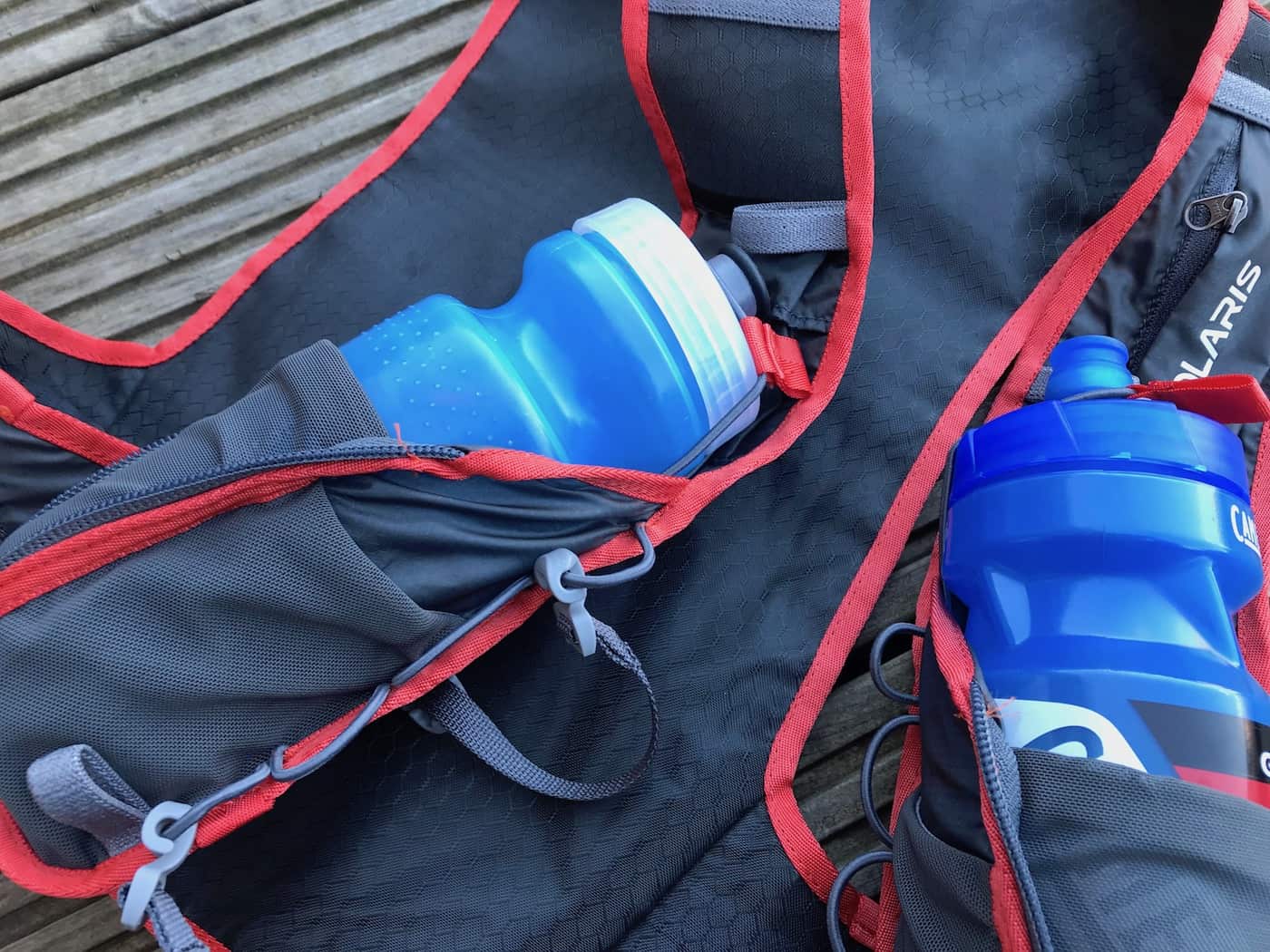 The main storage area has a divider to keep the bladder even more under control and keep it away from kit items and will avoid rubbing or reduce the chance of puncture!
Conclusion
As this is my first experience with a hydration vest I had nothing to compare it against except a bigger trail backpack that often is only partly utilised for kit. With this smaller vest only essentials are able to come out for the ride so it does limit you or as I found, free you up of kit I never use and the elastic outer straps hold everything snug without jiggle. If it's not essential, leave it at home!
Out on a ride the vest stayed in place and provided no concern even over the rougher trails. My main test for the vest was on a very hot day and a mix of trail and road cycling over 65km so plenty of time for the vest to rub and show areas of discomfort. Thankfully the vest performed well. Yes, you will find it a little warmer on hot days but I found the vest to be very comfortable. Both on the bike and running, it felt secure and worked perfectly well.
The chest straps clip into elastic loops on one side and allow give whilst breathing heavily. I had two concerns with using a hydration vest, feeling constrained and it restricting breathing under heavy load. Both areas were unfounded.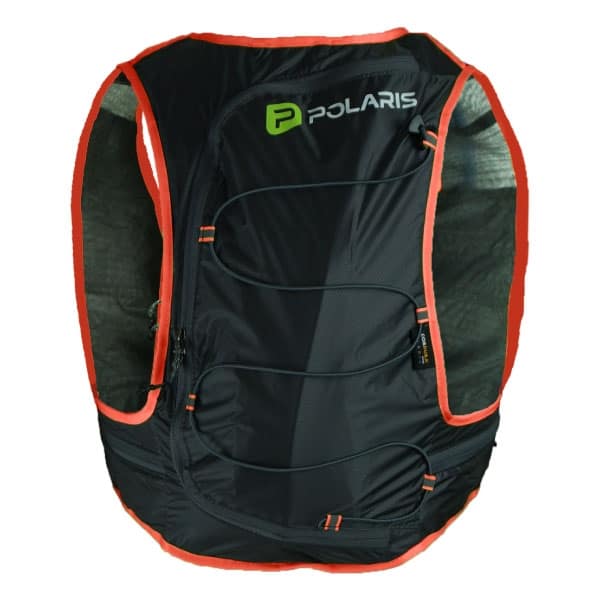 Running in the vest was just fine, the fit and straps kept any movement under control and gels did not bounce around.
On the bike it allows enough storage to do away with a saddle pack potentially making you more aero! Something I always consider whilst on a tricky rocky decent in the middle of the Yorkshire Dales!
Whilst not totally triathlon orientated, if you are doing off road Multisport events this vest can be worn on both the run and bike stages and worked really well. It's priced fairly and details of design make it an appealing choice. There are plenty of neat touches to make it a contender for your kit wish list. Pockets, loops, reflective details, comfort and practicality all add up to a very decent hydration vest. Something I will use frequently.
You can find out more here.