The AERON X is the top-of-the-range rear disc wheel offering from Polish company RON Wheels.
There are lots of upgrades you can and should make to your bike set up before purchasing a rear disc wheel. However, if you are looking to save further watts and have the cash to spare, a rear disc wheel is another upgrade and step in the pursuit of speed.
AERON X Disc Wheel
Founded in 2012 RON Wheels is proud of its heritage, and states that its entire production is undertaken in Poland. It asserts its wheels match up favourably with the best brands from a quality perspective and that its price-point (for the quality) is unrivalled.
With an RRP of EUR 1,099 (and a current sale price of EUR 899), for a full carbon, tubeless disc wheel with ceramic bearings, on the face of it the AERON X is in the ballpark costs-wise with brands such as Parcours.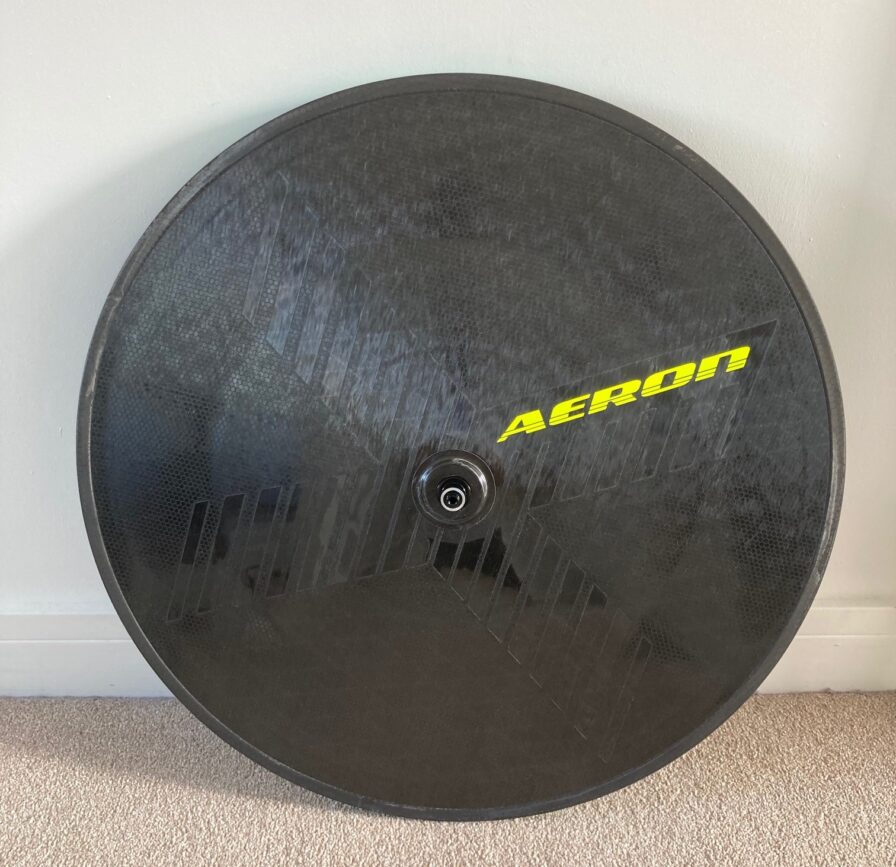 Carbon
RON Wheels says this is the fastest wheel it has created and that it utilises the AIRlense3 shape/profile along with Enduro ceramic bearings. It is pretty light/competitive weight-wise for a rim-brake rear disc wheel. Ron Wheels claims a weight of 1.08kg, whereas the Tri247 scales recorded 1.19kg.
Like many wheels, the AERON X can be run as either a tubeless or clincher tyre set-up. The rim profile is designed to be compatible with 23-25mm tyres, but it is said they can accommodate a 28mm tyre.
Rim Brake
The AERON X here is a rim-brake wheel (a disc brake version is also available). The braking surface has been laser engraved, and the wheel comes with carbon-specific brake pads.
The standard AERON X is compatible with Shimano 10 and 11 speed, but there are SRAM and Campagnolo options available.
As you might expect, in addition to simply the AERON X you also receive a wheel bag, quick-release skewer, tubeless valve, and a pump adaptor (a crucial item for any disc wheel!).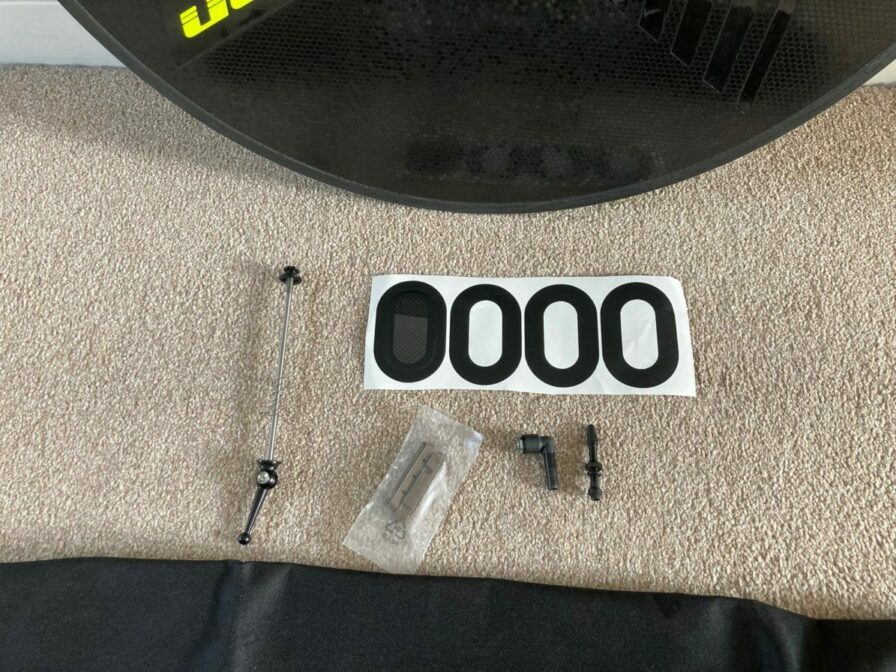 Testing and review to come soon.