Spanish brand Sporcks introduces their new ultra-light cycling sock. Developed by Jorge and Alex, two entrepreneurs who share the same passion for sport, fashion and lifestyle. They have focussed their efforts into the humble sock!
if rocking a "strong sock game" is your thing, check out the very bright colour palate of the Sporcks range…
---
Our test pair, named The Nivolet (the socks are named after famous passes and Cols etc), they have a high Meryl® content, to help with moisture wicking performance. They feel soft to the touch, and of course, look pretty slick! The new one fibre unisex sock with a long cuff and soft stretch provides plenty of comfort and the ultra-breathable mesh ensures your feet stay as dry as possible.
Priced at £15.95 they are not budget socks but they do feel like they are going to last well and keep their shape.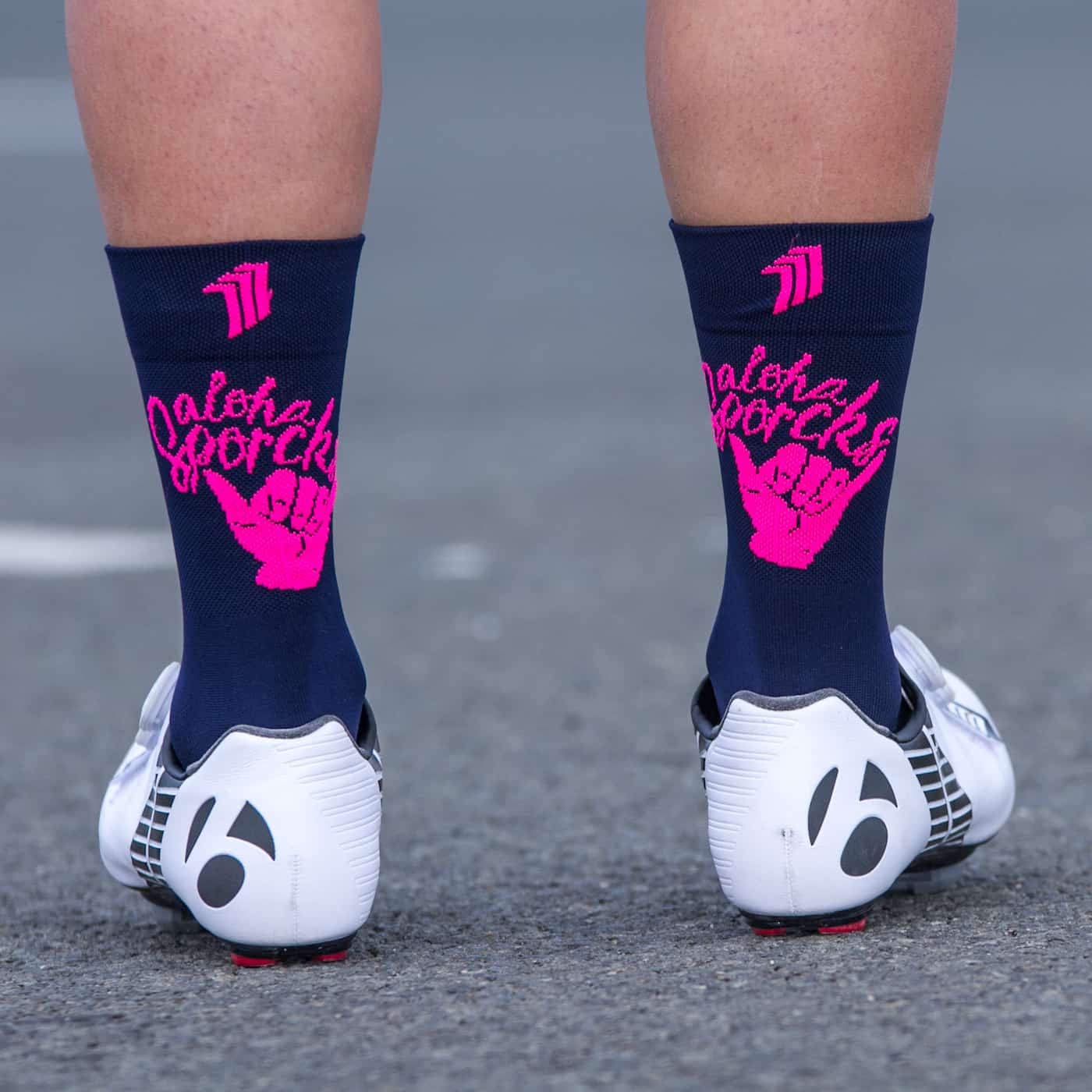 Now let's be honest, there are plenty of sock brands out there all looking for time on your feet. We can't claim that these will make you faster but in the case of our test socks (we had the cycle specific models), they are ideal for training and if you were so inclined, longer distance triathlon where you might spend a little more time in transition and pop some socks on for the bike leg for added comfort. Having worn them on a few warm weather rides I'd suggest you could then keep them on for the run stage too.
Sporcks do also provide socks specific for running, which will be available in the UK soon. They all are available in a vast array of colours and designs to suit most tastes. The Nivolet model we tested here (one of many colour options!) provided an extra level of visibility and are designed with left and right specific build. Did I mention there is a strong colour theme across the range?!
If you are looking to stand out from the crowd and need a performance sock then you'll be pleased with Sporcks and you can find out more at their website: https://sporcks.co.uk/product-category/cycling/