THRĒO, the high-performance triathlon, cycling and running apparel brand for women, has released their new collection ahead of the 2017 season – adding nine new product lines.
The new styles build on the success of the 2016 launch range to offer seventeen core styles, each named after a key triathlon training or competition venue in and around London to reflect the brand's roots at the heart of the London triathlon community.
THRĒO – new products for 2017
New products for 2017 include an innovative new triathlon vest and shorts as part of the new 'Windsor' set, an aqua trimmed version of the trisuit 'Eton Dorney' and expansion of the successful cycling jersey and high-wasted cycling shorts sets with 'Box Hill' in aqua and 'Herne Hill' in coral.
The running range has been supplemented with the addition of a lightweight singlet and high- waisted, compression shorts in the new 'Battersea Park' range.
All products were added to the range following demand from the community, as co-founder Rhian Ravenscroft explains: "We learnt a lot in our inaugural season in 2016 and have been able to respond to the evolving needs and requests of our consumers as we grow the range. Our community is something we will be focusing on again – with lots of exciting partnerships and activities to come to support everyone getting out there and pushing themselves to new levels."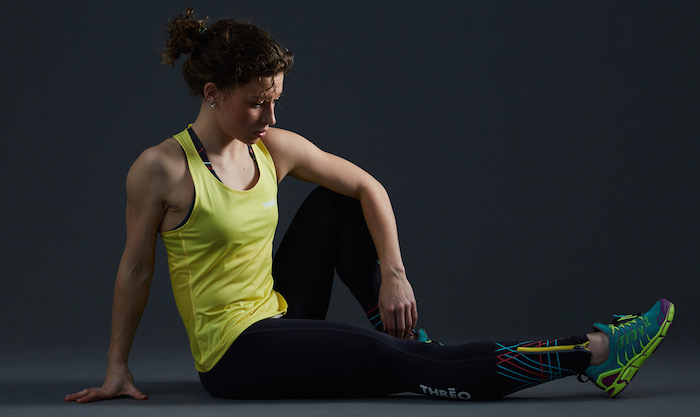 The range fuses the best technical product innovation with an unstoppable style and attitude, to deliver a female-first product to help women compete and train at their best. Beyond that, the brand hopes to create a community that triathletes of all levels can rely on.
Co-founder, Laura Mundy, added: "We always wanted to ensure we were building a true community – somewhere that brings girls like us together to get the most out of endurance sports like triathlon, cycling and running – and for us that meant getting out meeting and sharing our love for training and competing, providing a way for women like us to come together and listening to feedback."
Thoughtful product features, such as the unique incorporated race belt, high-cut waistbands and extra-wide grippers are retained alongside new innovations to provide superior functionality for both beginner and experienced female triathletes.
THRĒO, is a London-based brand, manufactured with the best of Italian sportswear innovation and heritage. It is founded and designed by female triathletes for female triathletes.
Visit threo.co.uk and follow instagram.com/wearethreo, twitter.com/wearethreo and facebook.com/wearethreo.