Zwift Brings Cycling To The Masses With Group Workouts
New group workout functionality brings people together, making structured training more fun and more social
Zwift Group Workouts
Zwift, the global online fitness platform for cyclists, has launched Zwift Group Workouts, its newest training feature, following a successful Beta trial. Much like races and group ride events, Zwifters can now register for Group Workouts online and using the Zwift Mobile Link smart phone app.
In Group Workout mode, all riders train to the same effort level (a percentage based on their individual Functional Threshold Power – FTP). So regardless of power output, the group is kept together on the virtual roads of Watopia, London, and Richmond. A push to make structured training more social, motivating and mass market is behind Zwift's move.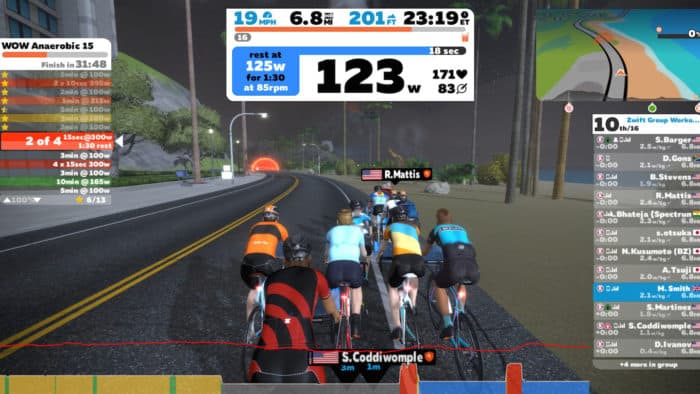 "Group Workouts really opens up Zwift to the masses. Now all ages and ability levels can train together for the first time, whether you're a World Tour Pro or a recreational cyclist" says Erin Min, Zwift CEO and co-founder. "This is about delivering quality and convenient social training experiences to people at home. We're taking the motivation of the spinning experience and fusing it with structured training content created by world class coaches."
Zwift has already rolled out a large amount of pre-structured workouts, designed by professional coaches and will be adding extra content every month, including Workout Programs which enable Zwifters to take part in online training camps from home. While these programs can propel a cyclist's performance through improved power output, sprinting and climbing performance, Group Workouts also makes Zwift a more compelling fitness choice for those just looking to stay healthy and fit, whether they consider themselves a cyclist or not.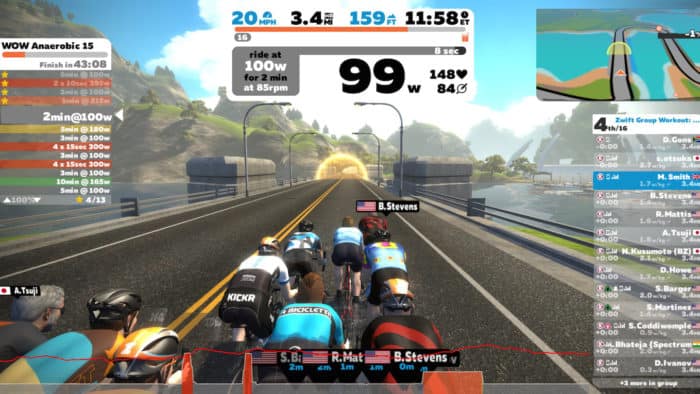 "Structured interval training is the best way to improve fitness as a rider, and is key to success as a competitive athlete or someone just looking to get fit" says current Endurance Performance Director for USA Cycling, Greg Henderson. "Zwift is a serious training tool that makes training fun and motivating. As far as I'm concerned, it's fantastic way to complete difficult structured sessions in a quality controlled environment. Being able to complete these sessions with a group makes it that much easier to knock out crucial intervals."
Group Workouts are open to all Zwift riders. Zwifters can find Group Workouts in the Events Section of the website, or in the Mobile Link app, with 15+ events scheduled throughout the day.
Zwift Group Workouts will also be streaming on the Zwift Community Live channel in November with a series led by current Endurance Performance Director for USA Cycling, Greg Henderson, as well as a week full of workouts with Team Dimension Data for Qhubeka from their end of season training camp in South Africa.