With so many new product releases each month we will bring you a selection of items that are worthy of a quick "First Look" before we get to test them out further and bring you a full review in due course. Here's three for this week.
---
Garmin Fēnix 6 – Pro Multisport GPS Watch
"The most advanced Garmin watch yet! Combining advanced mapping, music, intelligent pace planning, multiple sport modes, all-day wearability engineered for the most extreme terrains, adventures and sports".
The latest Fēnix 6 range from Garmin offers a vast array of watch models to plan, track and direct your training. Pretty intuitive button options and menu layouts make the 6 a simple watch to get started with but tucked away behind the tough screen. The extensive range starts just above £500 and ramps up to over £1,000 for the Pro Solar models, that's right, solar to help with battery life.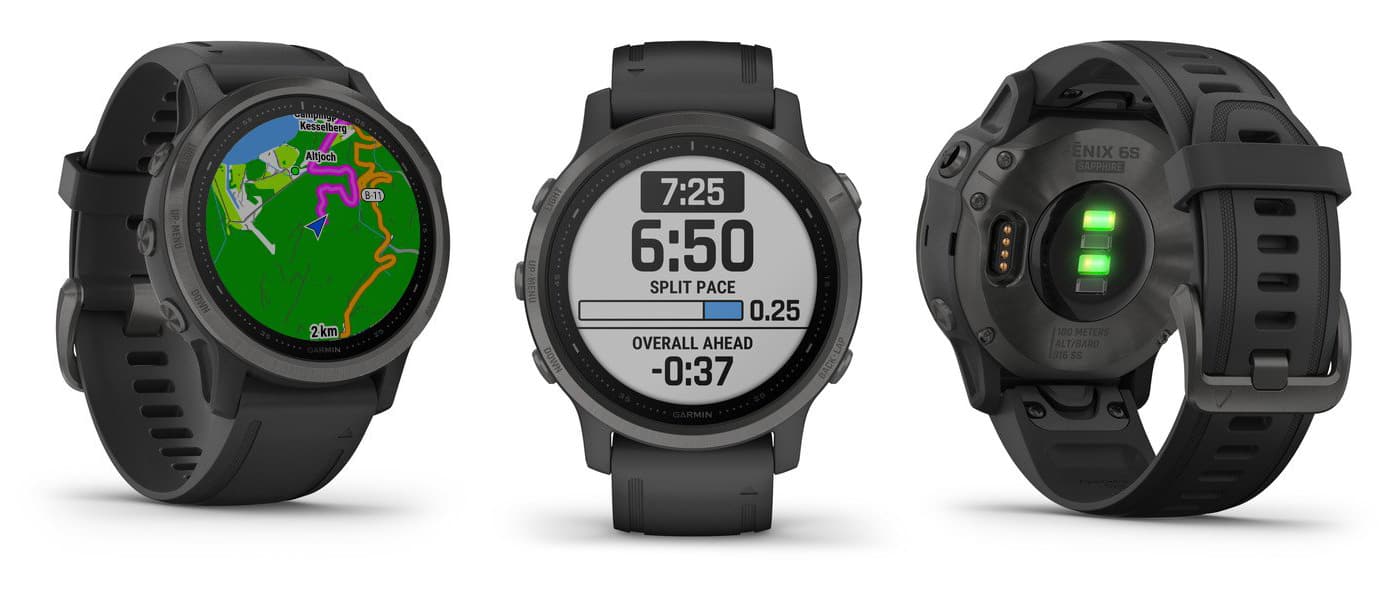 Offering music playback from Spotify etc and Garmin Pay mean the 6 Pro will keep you entertained and have the ability to buy snacks whilst out on the run. Of course the 6 Pro is laden with tracking options to cover your run, bike and swim, be that in the pool or open water. Daily tracking of steps, sleep and breathing data are interesting to see but the deeper and more interesting data is all tracked and so far GPS tracking on land has been accurate.
In addition you can download widgets and apps from Garmin Connect, these include tracking features and watch faces.
So far the Garmin has been faultless and battery life has been impressive, lasting days even with some daily run tracking. Full review to follow.
Product: Garmin Fenix 6 Pro Multisport GPS Watch. Price: £699. You can visit their website here.
---
Aqua Sphere Vista Pro Goggle
Coming in a range of lens styles the Vista Pro mask is perfectly suited to outdoor swimming conditions. The goggles comes in a clear, mirrored and dark option lens for different light conditions and offers a very wide 180 degree field of view. These look like another great offering from swim experts Aqua Sphere and are produced in Italy. The fuller sized mask offer great visibility which is essential when you are sighting out in open water. Additionally the mask style offers a more comfortable fit over smaller goggle styles with the seal covering a greater area around the eyes. Full review coming soon.
Patented Curved Single lens Wraparound, 180-degree visibility
One-touch, Quick-Fit Buckle for perfect fit with simple adjustments – even while wearing
New Pivoting Buckles System Comfortable, leak-resistant Silicone skirt
Advanced Fit Technology (AFT) increases seal integrity and comfort
100% UVA/UVB protection
Durable Polycarbonate lenses with anti-fog coating and anti-scratch (mirrored lenses only)
Latex free, hypoallergenic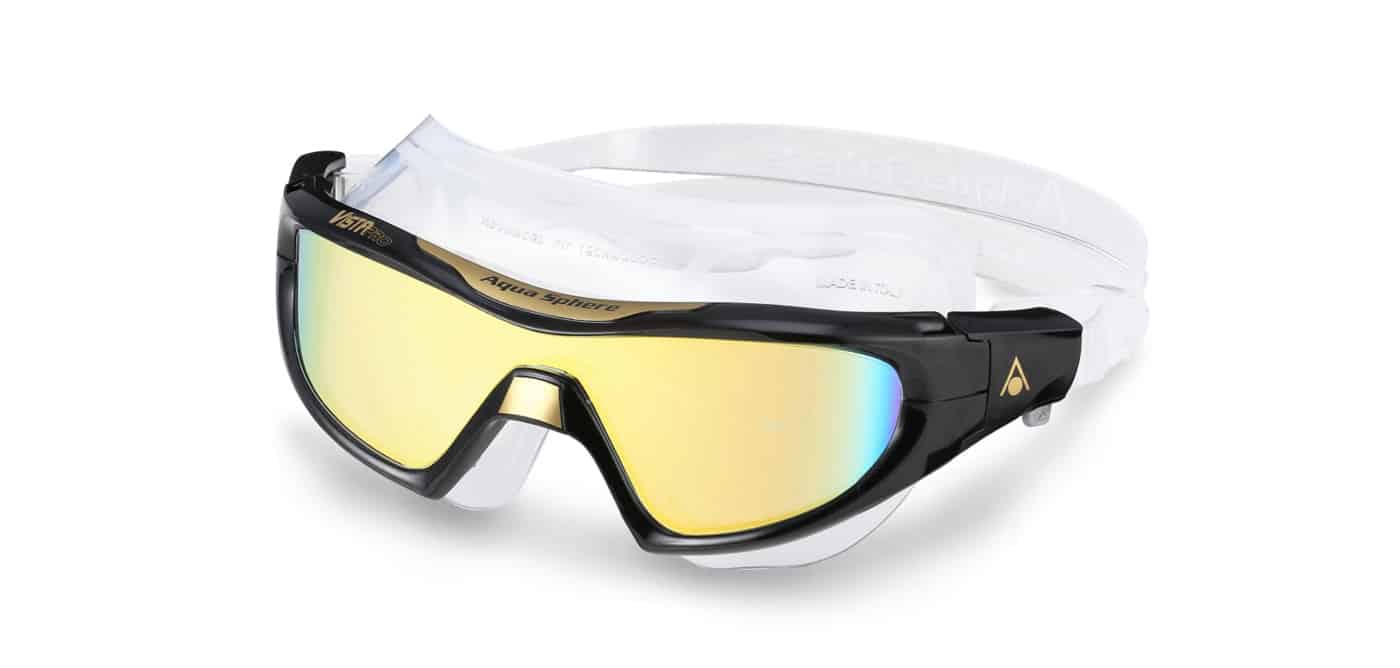 Product: Aqua Sphere Vista Pro Goggle. Price: Approx £50. You can visit their website here.
---
SAFETY SKIN® Reflective Skin Spread
A great idea for extra safety in low light and your darker winter runs or rides. Coming in a little twist to apply applicator similar to a mini deodorant stick you apply the spread to exposed skin and apparently it also works on fabric. It applies better in the warmth and you can apply several coats to build up the level of reflectiveness. Once applied the spread acts exactly like the reflective 3M bits on your fitness kit and bags etc. When a light hits the spread it reflects back giving you additional levels of visibility in headlights.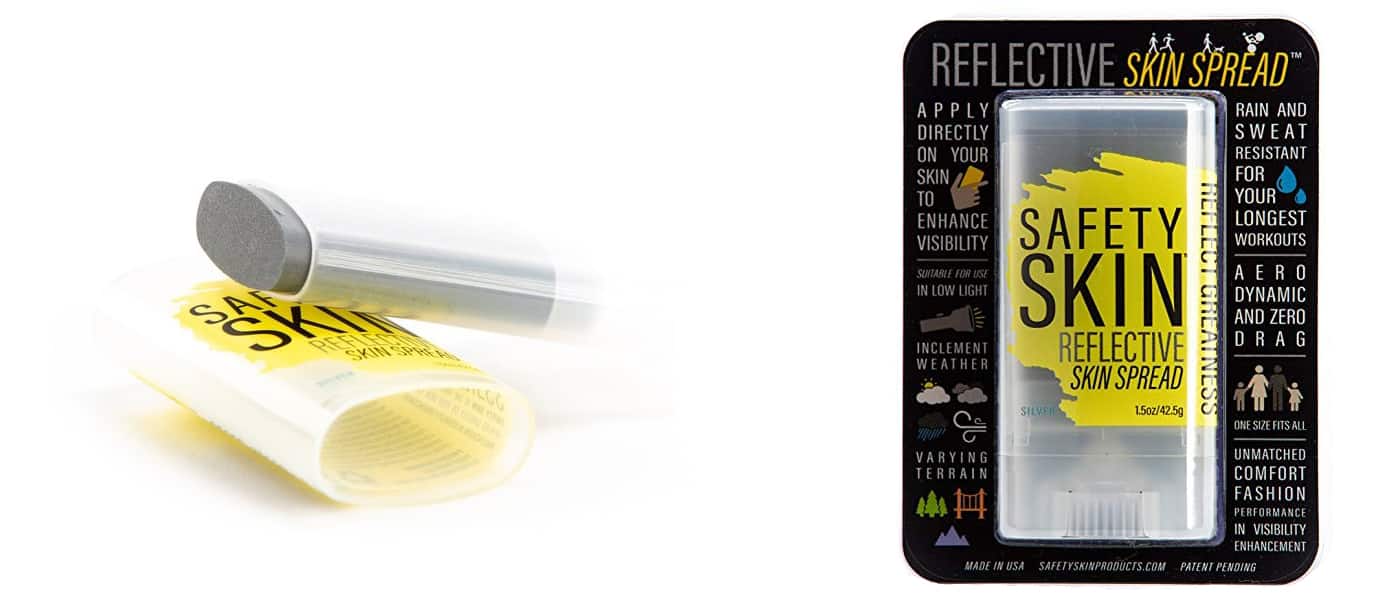 The stick is small enough to fit in a kit bag or pocket and is so easy to apply for your commute. The spread comes off quite easily with a wet wipe for example but has proved very resistant to sweat and the rain as it does require you to physically wipe away to remove fully.
Does it work? Pleasingly it does work really well and reflects light just like your safety clothing would when a car light illuminates you. Defiantly worth checking out for yourself or as a different gift idea.
Product: SAFETY SKIN® Reflective Skin Spread. Price: £15. You can visit their website here.