The running jacket. An essential piece of your running wardrobe that you might resent having to carry around on your run if the weather turns warmer. The ashmei Lite Jacket makes the choice a little easier to carry. Here's our feedback from putting it to the test
The Basics
| Product | ashmei Lite Jacket |
| --- | --- |
| Price | £125 |
| Size | Large |
| Weight | 158g |
| Colours | See below |
| Sizes | See website |
| Website | ashmei.com |
| Grade | 85% |
What We Found
Here in the UK you will probably know just by looking outside what type of run you will be facing. Sometimes however, there is a slim chance that it might not rain for the whole run and a tricky clothing decision looms; jacket or no jacket?
ashmei have tried to make the problem go away by creating a lightweight, water repellant garment that folds into its own tiny built in pouch.
On first inspection it is a well made jacket with plenty of thoughtful detailing. The key features of the item are here for those needing a quick overview:
Highly windproof, water-resistant front fabric
Highly breathable, ultra-stretch, water-resistant rear fabric
Reflective shoulder seam tape and rear stripe for high visibility
Reflective hem binding with silicon gripper
Alcantara zip guard
Packable into mesh pocket
Durable Water Repellent outer finish, PFC-free
Highly technical microfibre ultra stretch fabric
Available in three colours, a slate grey, a subtle red and a grey/blue the jacket is going to fit with most wardrobe choices.
Key areas of the jacket offer either comfort or grip to reduce rubbing or keep a snug fit. The waist band features silicon grips to reduce riding up and the cuffs keep the wind out effectively. It is the little touches that ensure the Lite Jacket stands out in competition with rival brands.
The material feels good to the touch, has adequate stretch and is both water repellant and windproof whilst allowing the runner to breathe freely and not feel constrained around the chest or stomach. The material is also breathable which stops moisture building up inside which is never pleasant.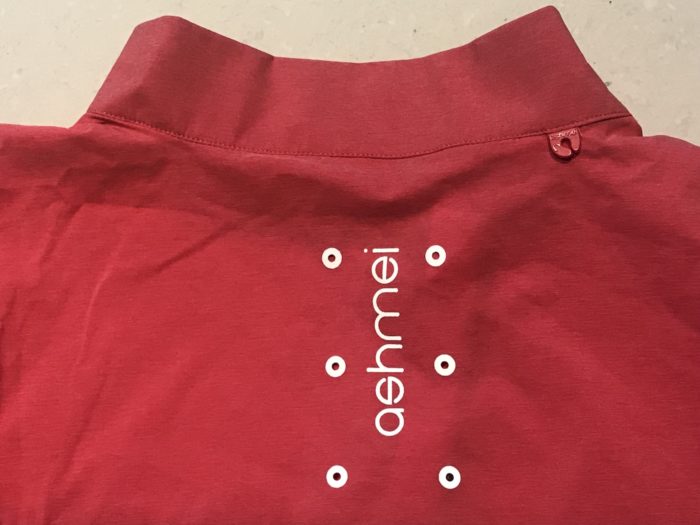 Running down the back from just below the shoulders, the material is micro-perforated and looks like it is laser cut which makes the jacket very breathable. Here you will also find reflective details for safety at night. A neat touch at the rear is the cable hook for ear phone cables if you like to run to music, this keeps the cable bounce free and secure. Above you can see the larger breath holes with the reflective detail. Further down this article you will see a wider picture of the back of the jacket with the fine holes in the sleeve and back area.
The small pouch located inside the jacket allows you to tuck the jacket inside on itself to the size of a small ball and even the pouch has a little hook to hang it up. Nice. The jacket folded up very easily and if you were wearing a hydration vest it would easily fit in a small pocket or attach with its loop to a clip to free your hands. It's not a tricky item to carry around until a time it might be needed again, should the weather turn!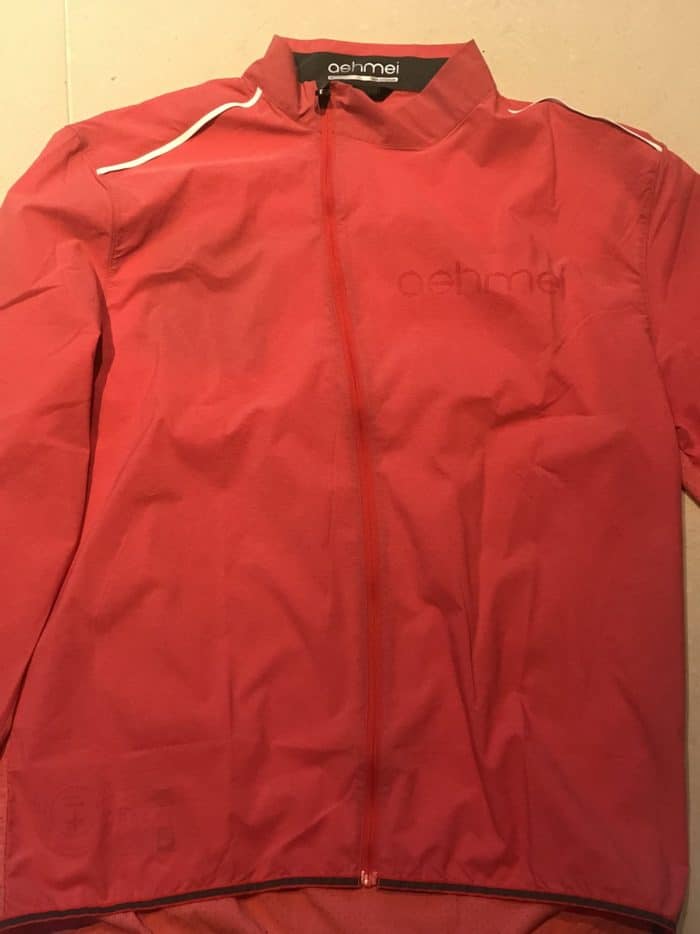 In use the jacket proved very comfortable and it was breathable enough to not need it to be taken off on a challenging 5km run.
The Verdict
Overall the Lite Jacket is a great item to have in the wardrobe, it offers great functionality and looks very stylish. The fit is close to avoid flapping about in wind and the fabrics feel premium. At £125 it is a considered purchase but does offer an exceptional kit option for those runs that might have unpredictable weather. It feels well made in all areas, the zip is lightweight but solid and keeps out the wind and rain, stitching looks very durable and the material nice to the touch with good give.
Yes, there are plenty of more wallet friendly alternatives but the quality and detail are evident here as well as function. If you want a lightweight jacket that performs really well and is something you'll want to cherish then consider this offering from ashmei, it suddenly does not seem that expensive. With basic care, I'm sure it will outlast your trainers!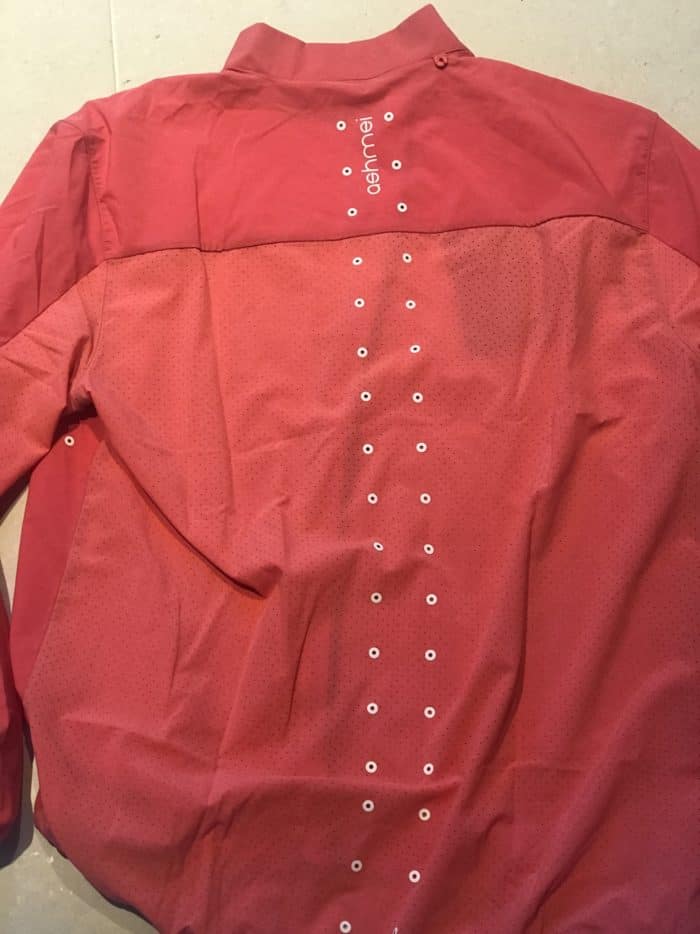 You can find out more about ashmei and its products HERE.