SwimRun is a fast-growing sport that combines running and swimming over land, sea and lakes, with numerous transitions between the two. Originating in Sweden in 2006, the first competition was called ÖtillÖ, which means "island to island". It has grown steadily ever since with events now being held all around the world with the race format adapted accordingly to suit the different terrain.
One of the early entrants to the SwimRun market, Orca has been catering to the needs of 'swimrunners' for a number of years now. This sport has some specific things that make it completely unique, with many transitions in and out of the water and no gear changes allowed. Designing wetsuits to meet the particular requirements of a swimrunner has been a challenge Orca have relished. Following the success of the RS1 Swimrun wetsuit and then the Core Swimrun wetsuit, and as more events are added in warmer climates, we saw the need for a warmer water option for SwimRun.
---
The perfect warm water option for this exciting sport
Two piece modular design
Extra buoyancy in the lower body
Handy outer pockets for better storage
Compatible with the Swimrun arm sleeves
Built-in whistle
Orca's Swimrun Core Two Piece
Orca's Swimrun Core Two Piece is a suit specifically designed for warmer swimrun races. Its two-piece modular design fastens together with Velcro to keep water out while swimming and allows for extra ventilation or complete removal of the top during the run. Added buoyancy in the lower body keeps legs higher in the water during the swim without affecting freedom of movement in the run. Outer pockets located on both the top and bottom pieces of the suit are perfect for storage of GPS, nutrition and other important race accessories. Both male and female versions are available in a full size range.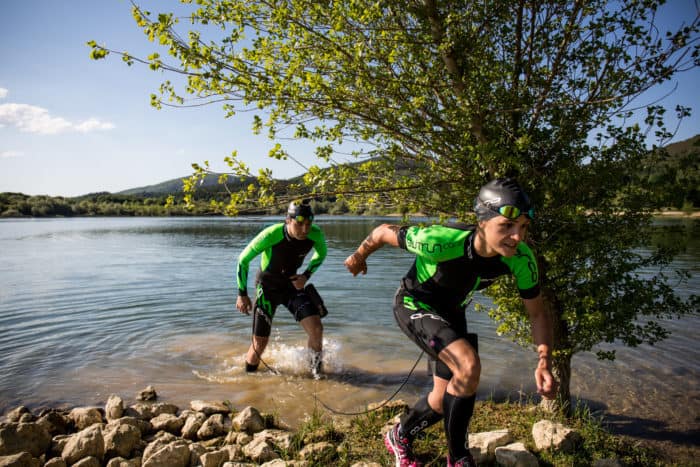 The highlights:
Two-piece suit:  Choose different sizes for the top and bottom pieces if needed for the perfect fit no matter your size.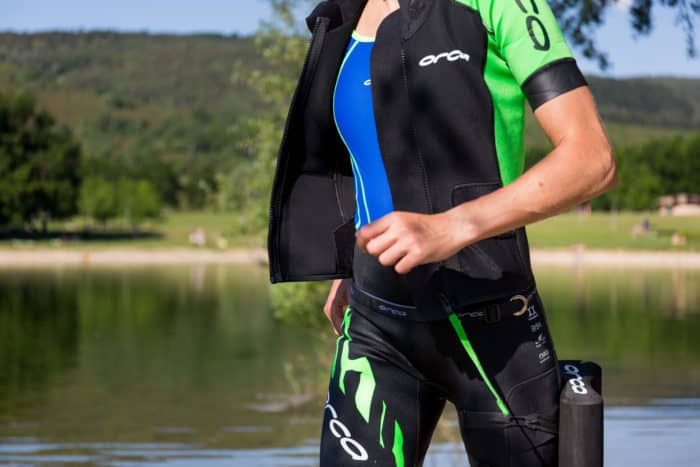 Outer pockets: An outer side pocket on the bottoms and two elastic mesh outer pockets on the top provides just the right amount of storage for all your SwimRun accessories.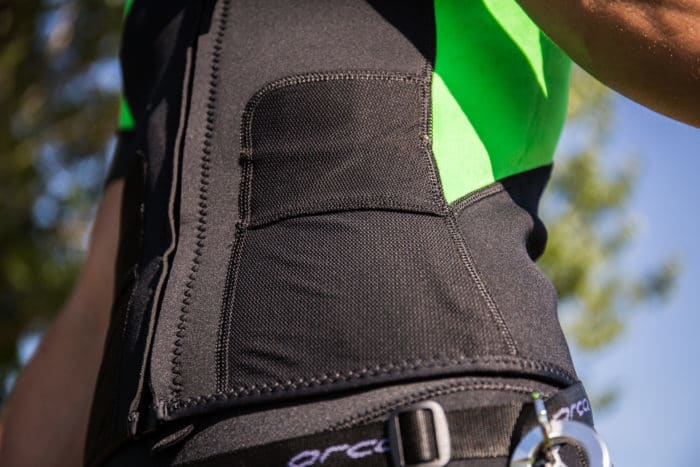 Modular design: This suit can be combined with the Swimrun arm sleeves for extra warmth while swimming.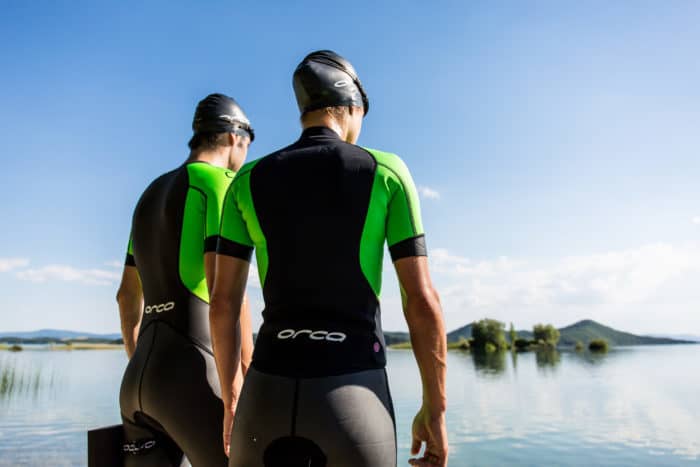 Built-in whistle: A mandatory accessory for SwimRun races, this built-in whistle won't get in your way during the race but is easily accessible in an emergency.
You can see a little more about SwimRun here.
Find out more at the Orca website by clicking here