With the tag-line 'Straightline speed with excellent cross wind stability', a lot is expected of the Edco AeroSport Gesero. Chris Hovenden put them through their paces.
---
Who is it aimed at?
Riders looking for an aero advantage
Best Bits?
Reassuringly robust
What surprised you?
Very little flex and the anti-vibration valve insert
Reasons why you would buy it?
Competitively priced for a premium wheel, smart appearance
| | |
| --- | --- |
| Product | Edco AeroSport Gesero - 65CTR |
| Price | £2,199 SRRP |
| Weight | Claimed 1693, (Front 766g / Rear 927g |
| Website | edco-wheels.co.uk |
If you're used to riding standard shallow rimmed wheels, you might be surprised how much of a difference a good pair of deep section aero wheels can make to your bike leg*.
(*Although, it's worth noting that if it's bang for your buck that you're looking for, start off with upgrading your skinsuit/trisuit and tyres; getting a bike fit; and, buying an aero helmet).
Edco, the company with the Swiss logo but now based in the Netherlands, may not be the first wheel manufacturer that comes to mind when thinking of your next wheel upgrade, but it has a rich history in both cycling and triathlon – for example, it sponsors British former multiple-distance world champion, Leanda Cave.
The full carbon 65mm deep Edco Aerosport Gesero, with 9K 8mm carbon twill weave, definitely look the part (and there are few nice little touches like the anti-vibration valve insert).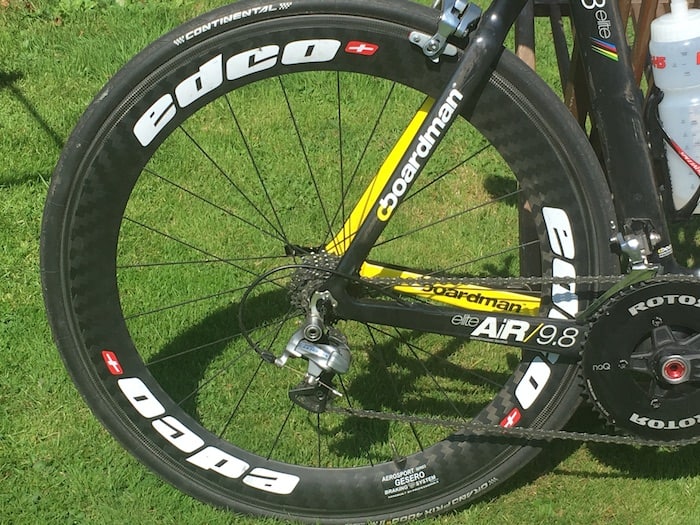 In some respects the Gesero follow the trend set by other leading triathlon focused carbon wheelsets, such as the Zipp NSW 808 and the Enve SES 7.8s, with their wide rims (26.7mm) that are best paired with 25mm wide tyres. The test hoops came fitted with the reliable 25mm Conti GP4000SII (which are part of the 'package' when you buy the wheels, along with two Edco branded wheel bags).
However, Edco's AeroSport rims appear to have a profile which sits between the classic V-shaped rims seen in the early 2000s and the U-shaped rim profile currently adopted by most leading brands. Edco says this rim profile is more efficient at wind speeds athletes actually face out on the road rather than the high wind speeds many companies test at in the wind tunnel.
Like all of its wheels, the Gesero have what Edco calls its MultSys patented cassette body which means you can fit a Campagnolo, Shimano or SRAM block. However, as an FYI, the test wheels came with a Campagnolo locking nut meaning I needed to use a Campagnolo cassette tool to fit my Shimano cassette. (The MultiSys cassette body is ideal if you have both Campagnolo and Shimano/SRAM bikes in your stable, and want to use the wheels on both with minimal fuss. It should, in the theory, also add to the residual value of the product down the line, should you wish to sell them – being of equal value to users of both cassette standards).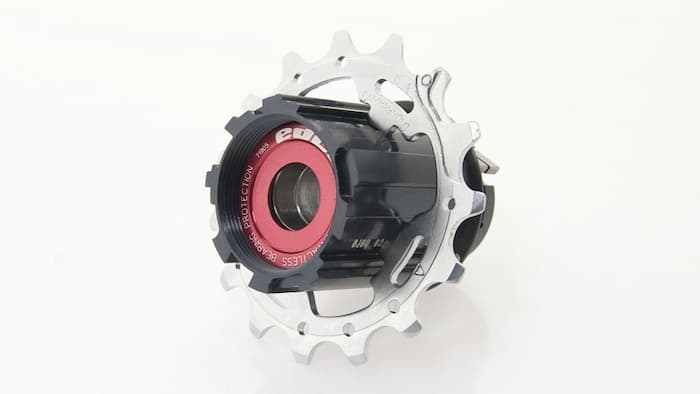 The Gesero come with CESSO red brake pads which are Shimano compatible and easy to install. However, it is likely you'll need to slacken off/adjust your brakes to accommodate the wide rims and prevent any brake pad rub.
Edco claims its unique ILT (integrated low temperature) braking surface provides unrivalled braking in all conditions. Although impressive, this is overreaching slightly: in the dry braking is certainly as good as any other carbon rim set-ups I have used, however the CESSO red pads do take some punishment, especially when braking hard and regularly in the heat; and, in the wet braking could be better and is not as responsive or consistent as alloy rims, as with the vast majority of carbon rims.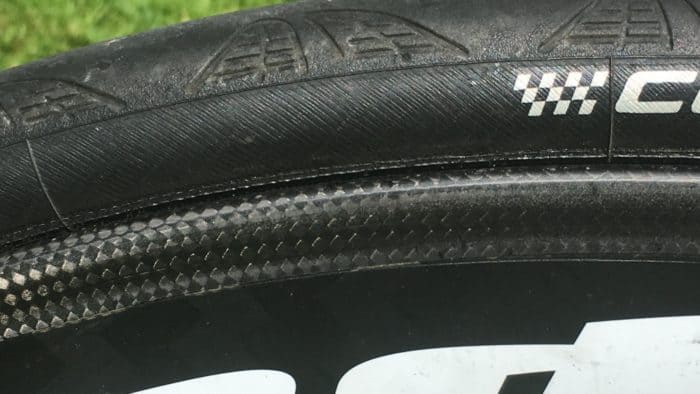 The Gesero are reassuringly robust – when sprinting out of corners there was very little flex and, paired with the Conti tyres, they felt solid across uneven road surfaces with little road buzz making it to my hands.
Like most deep section aero wheels the Gesero do not excel when accelerating from low speeds or on particularly lumpy courses, but when up to speed and riding at tempo you notice that it's substantially easier to ride faster than normal arriving fresher at T2 or encouraging you to push on.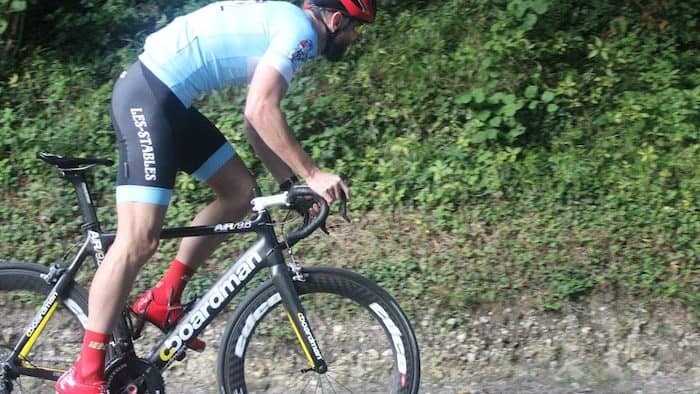 On still days and along flat or rolling courses the Gesero were a pleasure to ride, although they lack the 'zip' and top end speeds of some of the offerings from Edco's competitors (but, in fairness, those are often more expensive).
The 65mm deep section rims felt stable and performed well in all but the strongest cross winds – meaning that although you can't call the Gesero complete all-rounders – and they are not designed to be – there were very few days when I felt the need to ride shallow rims.
Summary
The AeroSport Gesero 65CTR are an impressive and durable pair of deep section aero wheels and with an RRP of £2,199.99 (though available for less if you shop around), they are competitively priced addition to the premium end of the market.