Greeper Laces: "Once Applied | Always Tied"
Throughout the years we have seen many Pro and Age-Group athletes stepping onto the podium in a pair of shoes laced up with Greeper Laces.
Paul Shanley picked up a pair from company founder, Peter Greedy (read more about Peter HERE), and decided put them on his Asics Noosa FF shoes and use them during the 2017 triathlon season. Read how he got on.
---
| | |
| --- | --- |
| Product: | Greeper Laces |
| Price: | £8.95 |
| Colours: | Various – more than ten different options available |
| Website: | https://www.greeper.com/ |
Who is it aimed at?
Triathletes who want to save time in transition. Anyone who dosen't want to tie up their shoe laces again.
Best Bits?
Works well. Super easy to fit and securely holds the shoe to your foot.
What surprised you?
How good they are and how useful they would be on all my running shoes.
Reasons why you would buy it?
To speed up your transitions and still hit the run confident your shoes are on comfortably.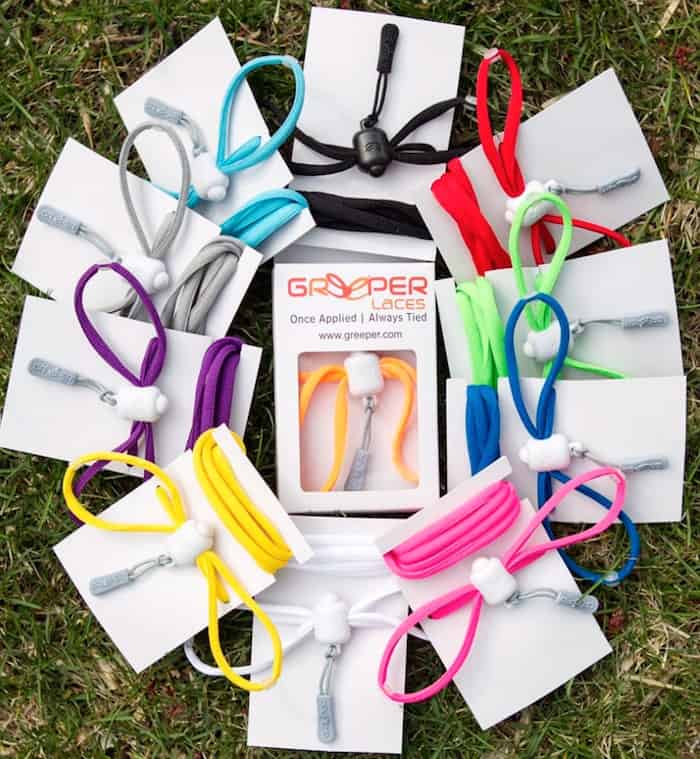 Background
I am very late to the Greeper party, having seen many friends and athletes wearing the laces for years now. But, even late to the party, I am happy to have finally joined. With all the shiny new products that come my way, I'll admit, it is hard to get too excited by a pair of shoelaces. That said, Greeper have managed to create a product that is really useful, functions well and actually looks really good. Created by Peter Greedy, you can find out more about how the laces were developed and even why they are called Greeper HERE.
Out of the packet
The packaging is pretty minimal – as you would expect for a pair of laces. You get some printed instructions with a note to watch the video online on how to fit them. The laces are just that – laces. They are good quality, but the bit of magic is the connector tab which is small piece of plastic that seems well made and durable.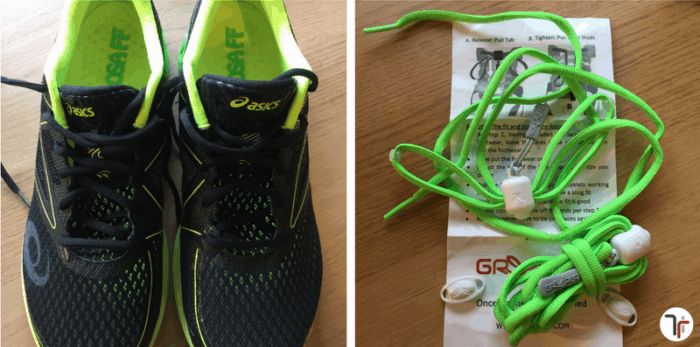 Fitting & Adjustment
Fitting the laces is straightforward, especially after watching the instructional video. The video is a bit dated but is clear in showing you what you need to do – adjusting the fit of the laces is best done with the shoes on, and once you have everything in place and tied, you can then cut the unused end of the laces off.
I made the mistake of leaving more lace in just in case I got it wrong and that resulted in long loops at the top. The key is to listen to the instructions and be brave and cut away especially as they are not expensive. The chances of you cutting too much off is pretty small. Once you have fitted one pair you are pretty much an expert and when it comes to fitting another pair, you can have them in place within a couple of minutes.
Using Greepers
It was not very long into using the laces that I wondered why I hadn't got a pair before now. It's really easy to loosen and tighten your shoes and once they are on they feel tight and secure.
In terms of racing they are awesome – for me it wasn't the fact that they make it quick to tie your shoes up and save time in transition (although that does help). It was more that they are much easier to put on and feel snug and secure when racing. It takes away any worry of laces becoming undone and not tied up properly. Having them waiting in T2 does help focus my mind on getting my shoes on and out on the run as quick as I can, so it's no surprise that so many Pro's use them to race in. I used them in a number of running races and triathlons and they worked perfectly in all of them.
For training they also work well and I now have a couple of shoes that feature Greepers. As mentioned above, on the Asics shoes I didn't cut enough shoe lace off when fitting them so ended up with large loops at the top of the shoes – the Greepers still work the same and the only difference is that they are just a bit more noticeable, especially in the bright green colour scheme.
Most of the time in training, the speed of putting your shoes on is not important, but where I found the Greepers really useful was putting shoes on in cold weather – you can even tighten them with big gloves on, which in the current weather is a real plus point.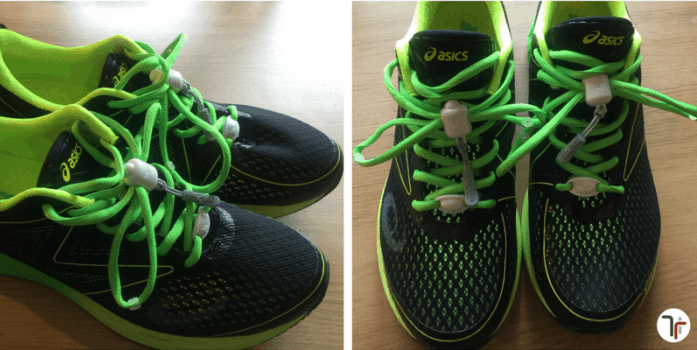 Verdict
"Once Applied, Always Tied", Greeper Laces are a pretty simple product that has been put together and delivered really well.
At less then £9 a pair, in my opinion, this is a must try product and I can't see why they wouldn't work well for everyone who does triathlon. Once you have used them I am pretty sure they will soon become your standard lace for all your running shoes.