361° (www.361europe.com) have been releasing a steady stream of running shoes onto the market for the past few years and have been in the UK since 2016. They kitted out the Rio Olympics officials and volunteers, providing clothing and shoes. The latest offering, the Fierce is a simpler, lighter offering.
Straight out of the box the 361° Fierce is a nice looking shoe. I had the white and blue version which I think added to the clean line aesthetic.
A stated weight of 279g, the Fierce is one of the lightest in the 361° range, only their race-oriented shoes come in lighter.
361° are positioning the Fierce as an all-round shoe designed for road, gym and even the track. The outsole is great indoors with its non-aggressive tread pattern making it a great gym contender. The same for the track and it's plenty flexible for a good feel underfoot.
Sizes and weights
Male 6-12 (UK) Female 4-9 (UK)
Weight: Male 279grams (UK size 8)
Female 229grams (UK size 5)
Drop: Male: 8mm, Female: 8mm
Stack: F/F 15.5mm, R/F 23.5m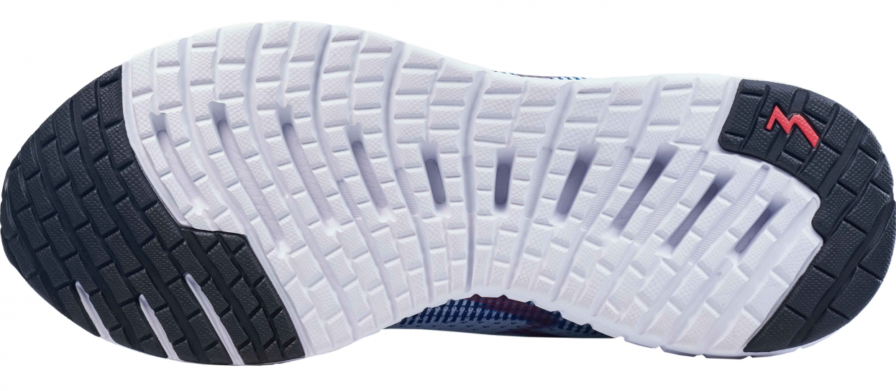 Features and benefits
QU!K SPRING+, a molecular modified EVA engineered to provide more rebound, reduced compression and a resistance to extreme temperatures.
Ortholite insole utilizing 20% recycled content while still retaining the performance fit and comfort that runner's want.
Engineered Knit upper designed for the ultimate in breathability, comfort and fit
STAYPUT design construction reduces tongue migration.
Pressure Free Tongue, construction perfectly contours the instep of the foot avoiding tongue migration and irritation.
Reflective printing on heel for safety in the dark.
Technology aside, I keep coming back to the aesthetic of the shoe and how it just looks good from every angle. Sadly (!) looks won't make you faster but the (lack of) weight and outsole may help. There's plenty of ping in the outsole to help transfer power in your stride with each take off.
The uppers are a one piece knitted design that are so popular right now and internally they are reinforced with webbing to give some added stability.
Comfort-wise they deliver more than adequately; as with previous 361° models they seem to hit a middle ground with comfort and performance.
The heel area offers good firm compression which feels like it softens up around the mid foot area. This is probably due to the thicker outsole material.
I really like the heel tab design, it keeps well away from the achilles and allows you to grip the shoe whilst putting it on without the need for a heel loop.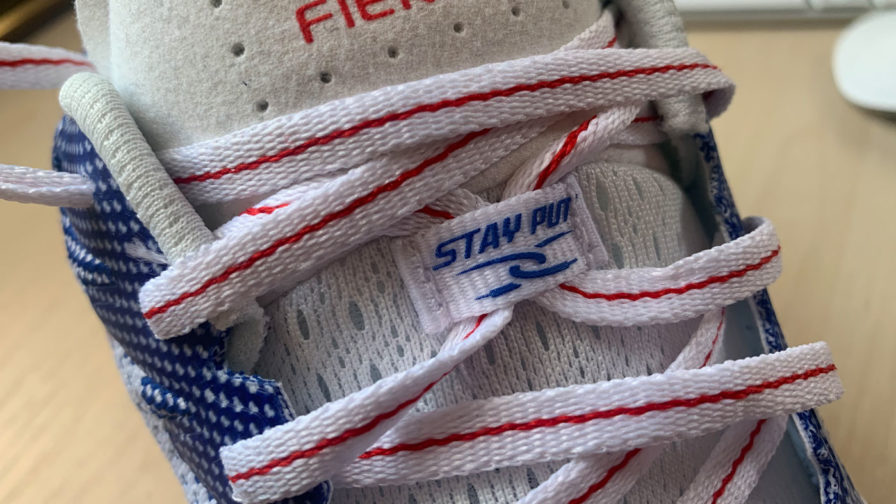 Around the lace holes the knitted upper is reinforced by an invisible plasticised material giving a more rigid structure to the lace area. Here 361° feature their STAYPUT feature to keep laces and tongue in place. This appears to be a tongue loop placed horizontally rather than vertically, but seems to work well enough to mention it as a feature.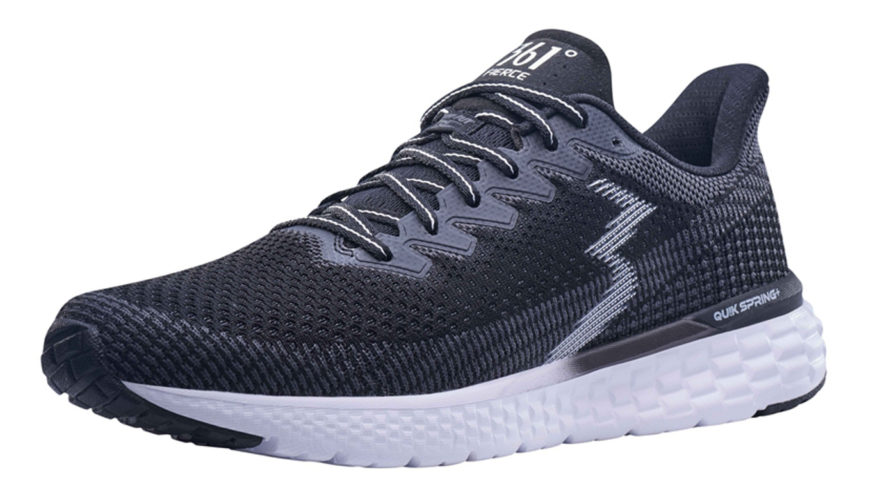 I think the lace eyelet looks better on the white model but that is down to preference. The black version is certainly a more practical option and does look pretty stealth!
Typically the 361° models fit are as stated. My size 9's fit great with ample toe room.
Overall, given this a do-it-all shoe, I think the 361° Fierce is another solid offering from the brand. Priced at £99 it's an attractive offering. Of all the 361° shoes we have tried out this is my favourite looking so far. The well proportioned looks and subtle styling keep it under the radar but its performance delivers without issue. It's a comfortable and predictable shoe that can work as a great all rounder. Definitely worth putting on your short list.