The Swiss running brand, On, with its distinctive 'cloud' soles has released its latest new kicks, the second generation On Cloudflow.
Chris Hovenden will be putting the shoes through their paces, here is the First Look.
---
On offers a substantial range of shoes for a variety of activities, including casual wear, gym workouts, hiking, long distance and shorter distance running. Where does the latest offering, the Cloudflow sit?
According to On, the Cloudflow is the "new lightweight, fully-cushioned training and racing shoe with Helion."
The Cloudflow look to have the same familiar style common in many of On's range – this tester was/is a fan of the Cloud X; the Cloudflow look far more robust and this is reflected in the additional weight of 247g compared to 231g for a size 9 in the X.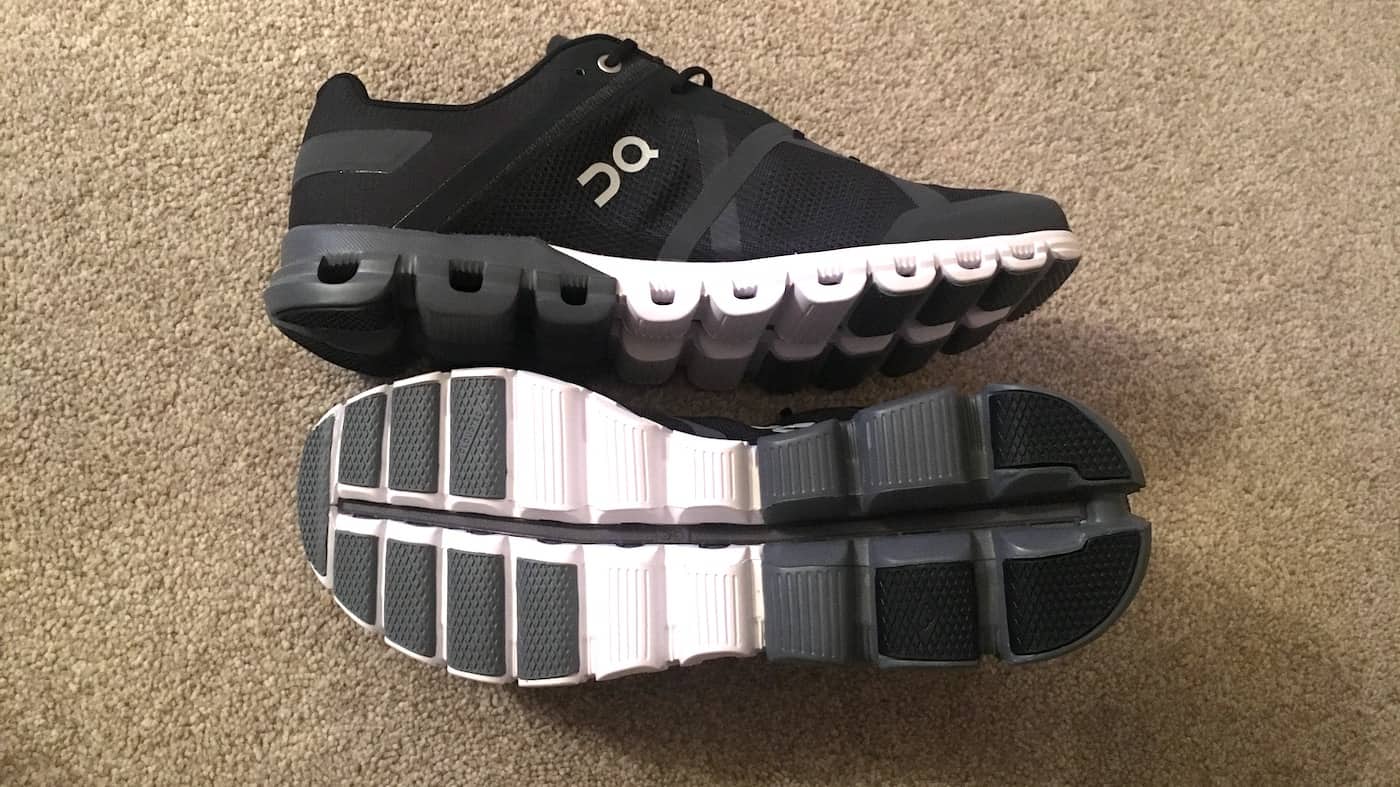 On claims the Cloudflow's sole of 18 'clouds' and "Helion™ superfoam combine with the re-engineered Speedboard™ "to turn impact into acceleration" – it'll be interesting to see whether there is a noticeable benefit. The heel feels fairly substantial which On says offers "better hold, durability and comfort"; and, the shoe's upper is said to have taping in specific positions which along with a new lacing pattern is designed to assist fast and confident running.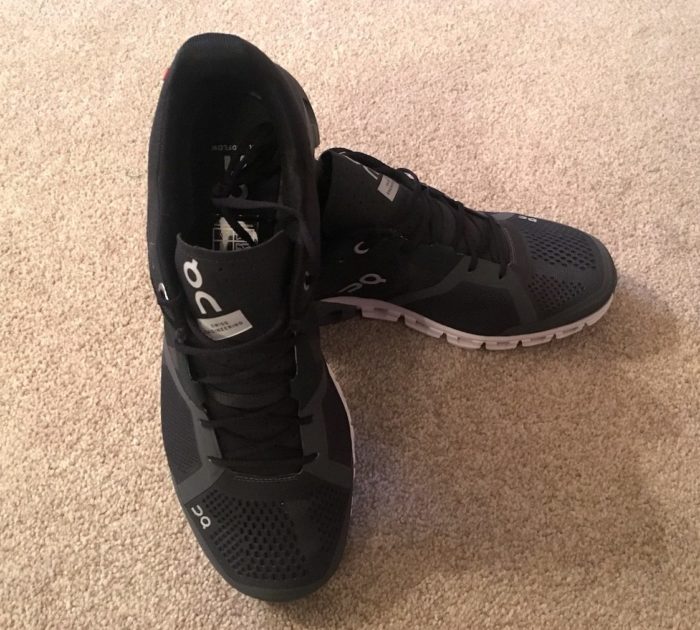 The shoes have a heel to toe drop of 6mm. Interestingly, based on the following description, On appears to position the Cloudflow as a genuine running all rounder: "Fast racing; 10km; half-marathon; marathon; tempo running; long run interval sessions."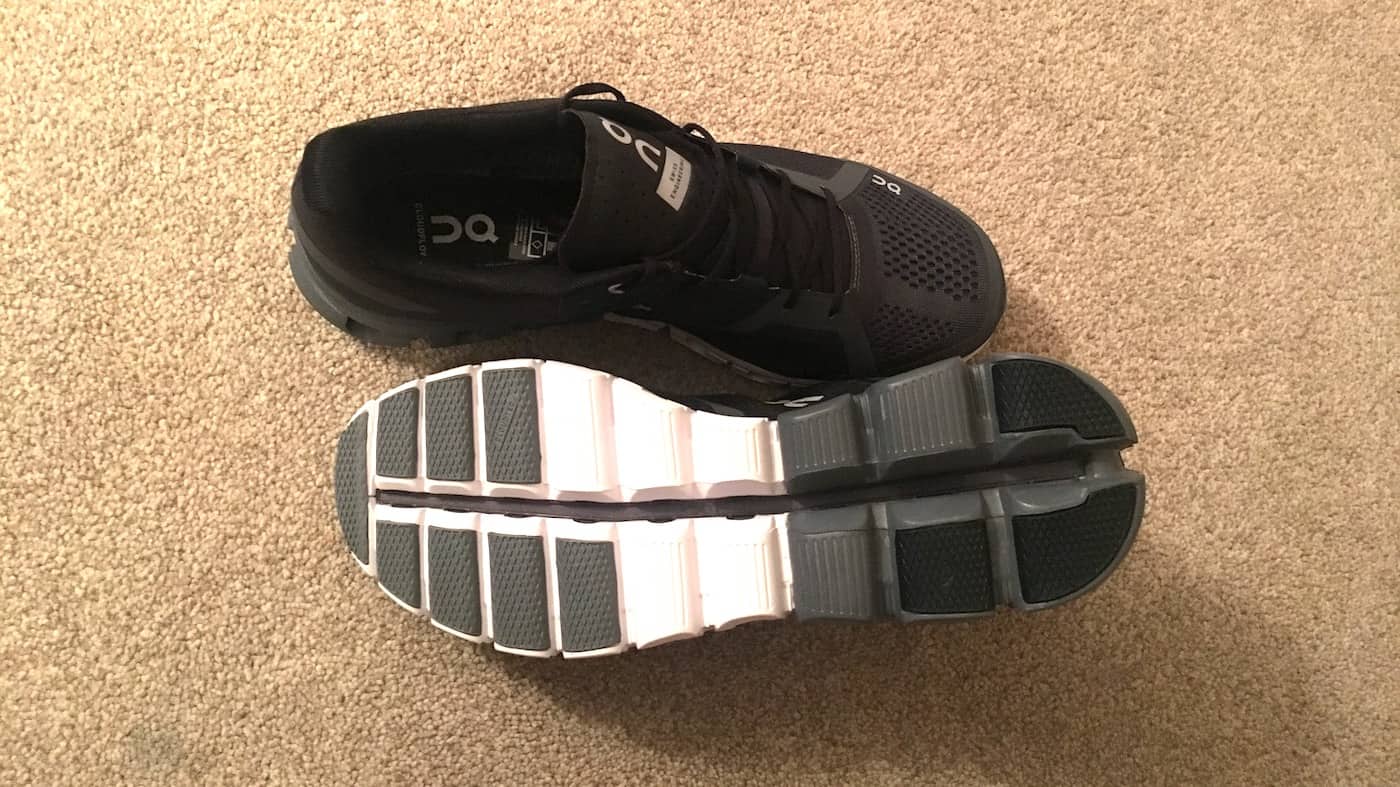 Available in six colourways (three each for men and women), I expect you can find a style that appeals – the on-test shoes are the more reserved black/asphalt and are available for £130.
Full review to follow soon. You can find out more at the On website HERE.