HOKA's Mach 5 will be officially released in the UK this month and if the response matches that seen in the US, it is going to prove a popular shoe.
HOKA describe the Mach 5 as 'the lovechild of the Mach 4 and Mach Supersonic'. The Mach 4 hit the market just over 12 months ago and proved a big hit as an every-day trainer with its well-cushioned yet responsive feel. The Mach Supersonic is much more of speed shoe that's more appropriate for tempo runs and workouts.
HOKA are promising that the learnings from these predecessors has resulted in the Mach 5 providing enhanced responsiveness and an energetic ride.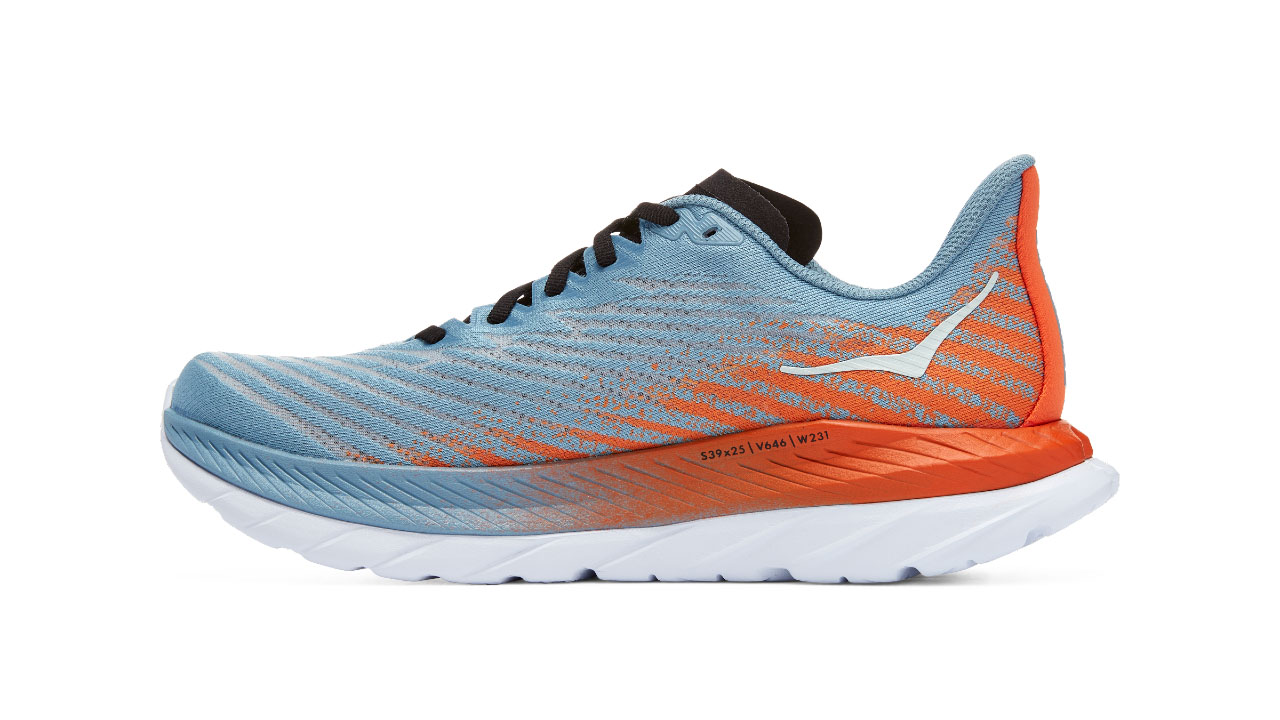 Snappier ride
The HOKA Mach 5 features a creel mesh upper and a lay-flat tongue with HOKA promising a snappier ride from its PROFLY stacked midsole which provides a lightweight, responsive foam underfoot and a rubberized EVA below. There is an articulated heel collar which provides a more dialled-in fit.
There's a 5mm heel drop in both men's and women's shoes with the women's featuring a 27mm heel and 22mm forefoot and the men's a 29mm heel and 24mm forefoot.
The women's shoe weighs in at 192g for a size seven and the men's 232g for a size nine.
The HOKA Mach 5 will land on the HOKA UK website on July 22 and will retail at £130.
A link to RUN247's review of the HOKA Mach 5 will be added her when it is available.