TRI247 went along to the launch of the latest running shoe from the ever popular Swiss brand On (www.on-running.com).
This year has been a stand out year for the company with some of the best triathletes in the world stepping onto the podium in their On's – some even drinking out of them!?!
The latest addition is the Cloud X.
---
On Running Cloud X
On Running is doing well, really well:
On shoes are available in 5,000 stores across 50 countries.
Number one running shoe in its home town of Switzerland, with a 30% share of the market.
In Germany they are number four with a 10% share.
Even in the mighty USA they are the ninth running brand with a 2.3% share.
They have seen growth in countries they were not even expecting. In Japan they are number six with a 5% share of the market with reports of people queueing outside running shops to get the latest model.
Currently available in 165 independent running stores across the UK.
When three friends got together in 2010 (Olivier Bernhard, David Allemann and Caspar Coppetti) and decided to use their love of running to create a running shoe brand, most people thought they were crazy. Their belief in what they wanted to create has taken them on a seven year journey showing some impressive growth, great running shoes and the opportunity to get even bigger.
The latest shoe to the range is On Running Cloud X – a running shoe that has been made for cross training/gym use.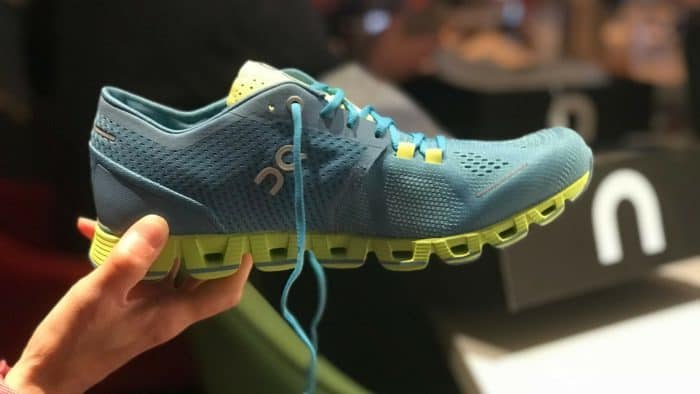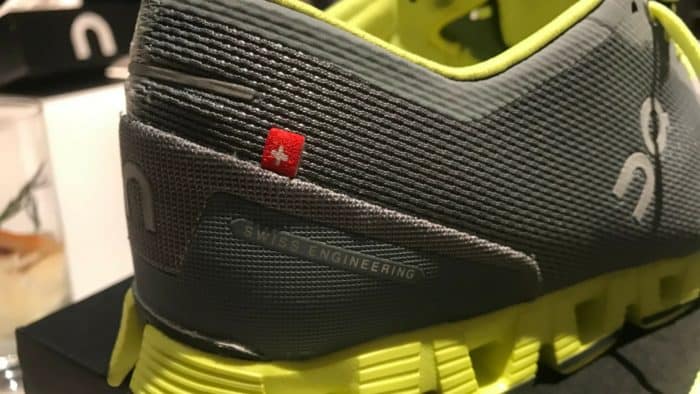 "The Cloud X is engineered for running but adapts to whatever else you throw into your workout" – Olivier Bernhard, former World Duathlon champion, multiple IRONMAN winner and Co-Founder of On.
Having looked at the promotional material at the launch in central London you could be fooled into thinking that this is more of a cross trainer than anything for running – a general trainer, a jack of all trade and a master of none. But, what you have to remember is running is in On's DNA and this is a trainer made fundamentally for running.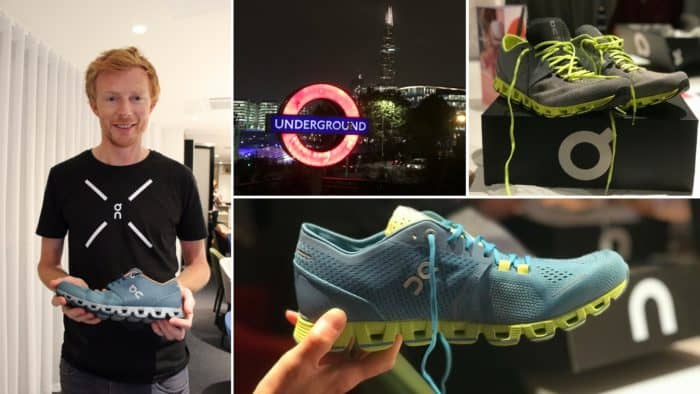 There is no better example of this than UK runner Chris Thompson (check out our interview HERE). Chris was lucky to be at the office when they were developing the Cloud X and got himself a pair to test… and they quickly became his shoe of choice for racing. This year he has been doing very well at that, with a win at the Bank of Scotland Great Scottish Half Marathon and the Simplyhealth Great South Run, to name just two races.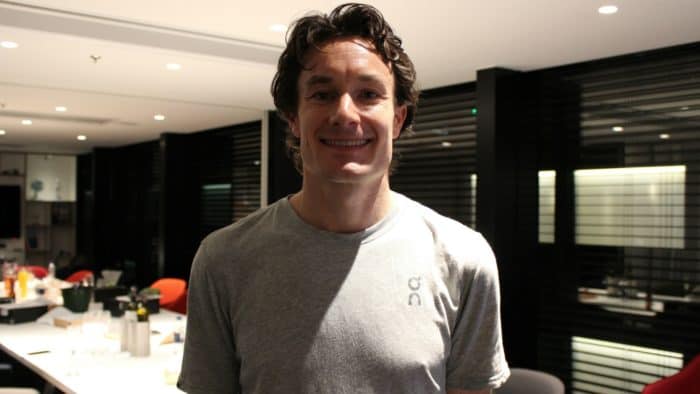 You can find out more about the shoes from Olly Laws, On UK and Ireland Sales Director who talks us through the Cloud X:
The Cloud X is available today and you can use the On Where To Buy feature on the site to find a retailer near you.