Polar, the leader in wearable sports and fitness technology for over 40 years, announces a new addition to their performance line-up: Polar Grit X.
Developed to help outdoor enthusiasts push their boundaries, Polar Grit X offers a robust and lightweight design, outstanding battery life, and entirely new Polar smart coaching features. Whether you're out on the trails or preparing for future adventures with supportive workouts indoors, Polar Grit X comes with all the essential tools you need to power through anything.
Polar Grit X features US military-grade standard (MIL-STD-810G) construction, designed to endure the roughest conditions. Weighing only 64 grams, it also boasts an incredible weight-to-battery ratio, delivering up to 40 hours of continuous training with all features fully activated, and even up to 100 hours via multiple power save options – perfect for extended adventures or ultra events.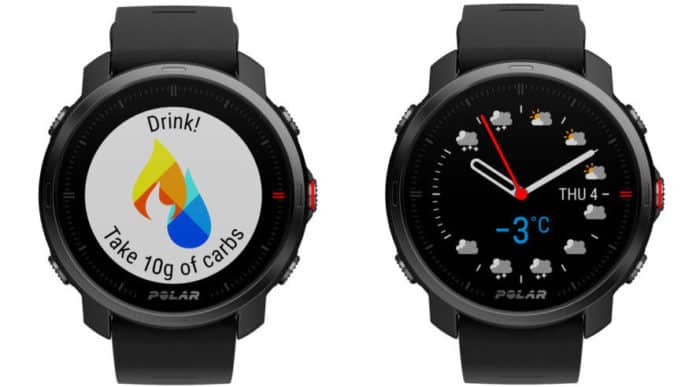 Next to proper calibration of intensity, hydration and nutrition consistency are critical for making even the roughest sessions as enjoyable and productive as possible. Polar's FuelWise™ smart fueling assistant is the perfect companion, delivering tailored, automatic nutrition and water refuelling reminders required to maintain proper energy and hydration through even the longest sessions.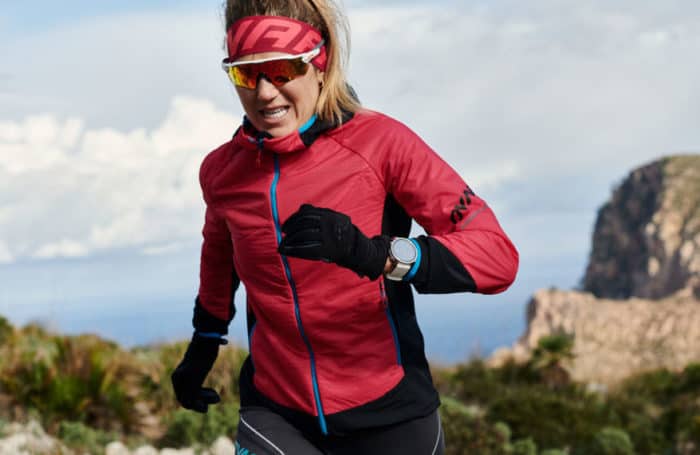 Other new additions in the new Polar Grit X include Komoot integration for route sourcing and turn-by-turn guidance, as well as current and 2-day weather forecasts for easier planning and on-the-go updates as conditions evolve.
"Polar created the world's first fitness wearable over 40 years ago," says Tomi Saario, CEO of Polar Electro. "As true pioneers, we've been cited by more scientific publications than anyone else in the industry – accuracy, credibility and usability are at the heart of everything we do. With Grit X, we are so proud to bring together decades of expertise and insight, resulting in the ultimate companion for fans of fitness and outdoor adventure."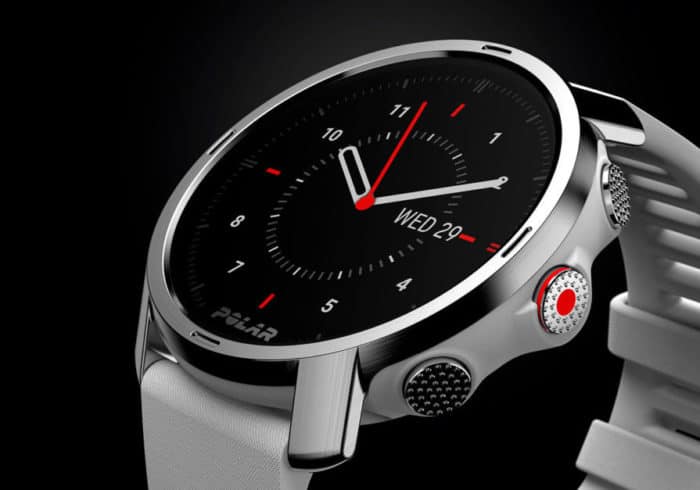 Grit X also touts a variety of performance and Polar Smart Coaching features including:
Polar Precision Prime™: Track your heart rate directly from the wrist with Polar's unique sensor fusion technology.
FitSpark™ Polar Grit X and the FitSpark™ training guide make sure you're prepared to conquer the trails with ready-made daily workouts that match your recovery, readiness and training history.
Nightly Recharge™: An overnight recovery measurement that shows you how well you recover from the demands of your day. You get personalised daily tips on exercise, and tips on sleep and regulating your energy levels on those particularly rough days. Nightly Recharge helps you make optimal choices in your everyday life to maintain overall well-being and reach your training goals.
Training Load Pro™: Prevent over- and under-training by monitoring how your session strains the different systems of your body, helping you train more effectively. Training Load Pro takes a comprehensive approach, combining Cardio Load, Muscle Load and Perceived Load into a single, easy-to-understand view.
Sleep Plus Stages™: Track your sleep stages and get detailed insights into your sleep quality.
Running Power: Polar's unique wrist-based measurement monitors your muscular work rate while running. Running Power is the key to gauging running workout intensity, enabling you to hit your perfect run intensities every time.
Polar Flow: Our web and mobile app is the hub on which you review overall training status, analyze training results and plan trainings in detail.