Developed in America and now available here in the UK.
We have been testing out the Stance sock range on both run and rides to see if they deserve to be on your feet.
---
Who is it aimed at?
Runners looking for a premium technical sock.
Best Bits?
Left and right foot engineered arch support.
What surprised you?
They work well on the bike too.
Reasons why you would buy it?
As a well fitted sock for the bike and run stages of triathlon they work really well.
Stance Hysteric Crew – our experience…
Well made and comfortable would be on the wish list. The Stance socks deliver in both areas. They have stood up well on long runs and bike rides and have maintained their shape and looks. Surviving the wash test many times and still looking and fitting well.
These are a worthy addition to your training/racing wardrobe and whilst priced at around £15 which puts them in the higher priced bracket they will be lasting a long time without looking shabby.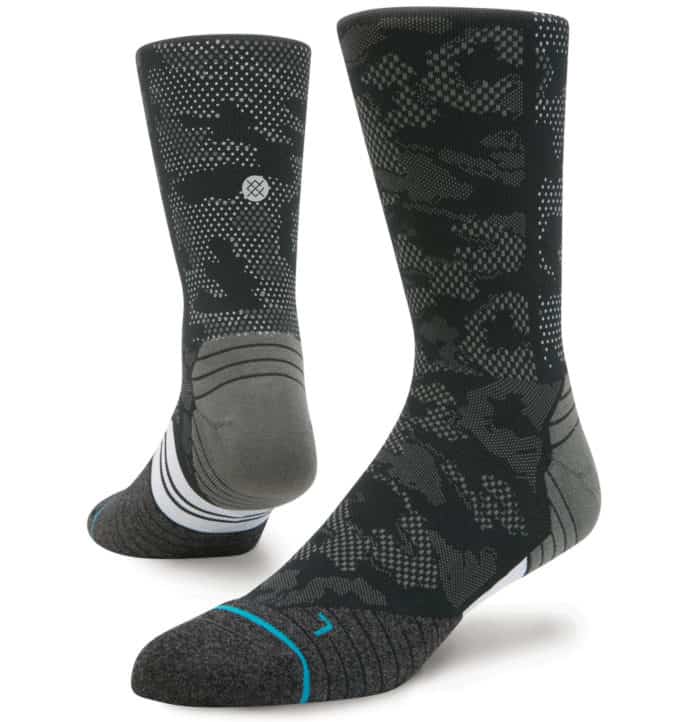 Reflective Logo For Increased Visibility
Breathable Performance Mesh
Lightweight Terry Select Cushioning
Left/Right Engineered Arch Support
Reinforced Toe And Heel
A nice touch on the socks being the reflective logos which is another reason for me to use them on the bike, you cannot get enough visibility on the bike on darker evenings!
The Hysteric Crew has a reinforced heel and toe, moisture-wicking fabric, and mesh vents which keep things cool and dry. For additional breathability and an especially smooth ride, the run sock features Air Channel Cushioning, which uses an articulated foot bed to enhance airflow and padding.

If your socks define you, then these make a solid statement of intent. They are smart, stylish and well machined.
In Conclusion
Definitely worth your consideration if you are looking to give your feet the best chance of performing at their best. Great fit and durability put these socks in the strongly recommend pile!
You can find out more HERE