We take a quick look at the Skechers GOrun 5 to see how this shoe has been evolving over the past few incarnations. Is it worth a look when you are considering your next training and racing shoe?
---
Who is it aimed at?
Neutral runners on track and road surfaces.
Best bits?
Comfort. The Quick Fit rear tab to aid putting the shoe on.
What surprised you?
Breathability of the uppers.
Reasons why you would buy it?
A good looking comfortable shoe with great breathability.
Skechers GORun 5 – our experience…
Skechers GOrun 5™ is the 5th generation in the Skechers GOrun® series of running shoes. Designed for speed, it's responsive, supportive and lightning fast.
Shoe details
GOknit™ upper provides security while maintaining breathability and comfort
Lightweight, responsive 5GEN® cushioning
Integrated inner support strap in the mid-foot ensures a stable and secure fit
Mid-foot strike zone promotes efficiency in each stride
Lightweight and durable parametric web outsole provides multi-surface traction
Air mesh tongue with elastic tongue-position keeper straps for stable and secure fit
Quick Fit feature for easy accessible on and off
Reflective detail
Offset: 4mm
Forefoot 14mm, heel 18mm midsole thickness
Weight: approx 212g per shoe in a men's size 9
Circular knit one piece upper provides a perfect fit
Skechers have been developing their Performance Division over the past few years resulting in a well received range of running shoes, one of which the GOrun 5, being of course, the fifth iteration of the shoe. The shoes have been gaining fans it seems amongst runners and triathletes from beginners to the professionals.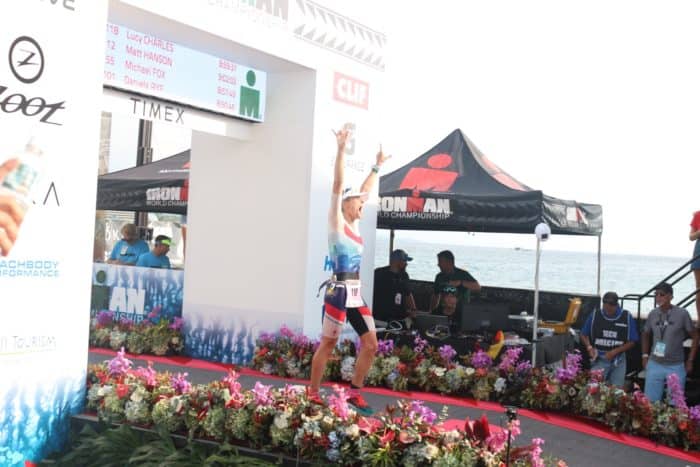 As a testament to this, the 2017 Ironman World Championships in Kona saw athletes in Skechers shoes achieving the following stellar results:
Male Professionals:
2nd – Lionel Sanders – Gorun5
3rd  – David McNamee – GOMeb Speed 4
7th – Andy Potts – GOMeb Razor
21st – Harry Wiltshire – GOMeb Speed 4
Female Professionals:
2nd – Lucy Charles – GOMeb Speed 4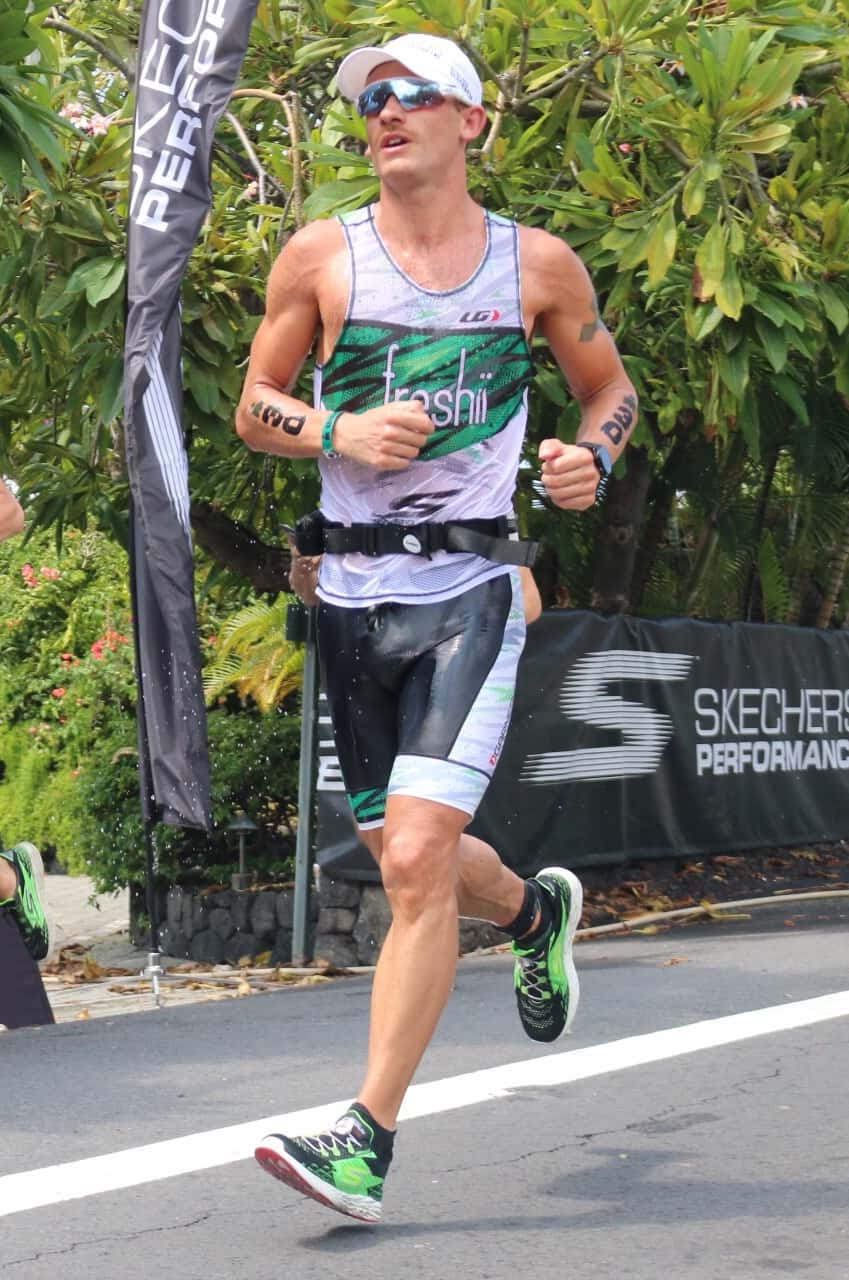 The official shoe count from the 2017 race has seen them climbing the ranks too, closing in on the usual suspects in the shoe world.
In use the GOrun 5 has been well praised in the marketplace and has had some great reviews and it is not surprising as the original shoe has been tweaked and developed to offer better results each season. Input from athletes like Meb Keflezighi mean that Skechers are producing a range of shoes designed to meet the needs of the elite and surely that might help the rest of us.
Back to the shoe and of particular note from a triathlon point of view are the breathable uppers and the GOknit technology designed to reduce over heating and make the shoe as comfortable as possible. This works very well and keeps your feet comfortable and secure. I particularly liked the sturdy heel tab or Quick Fit feature which looks like it was built into the shoe and not an after thought. This feature is especially useful in transition where an over enthusiastic action can tear off lesser methods. If you have worn Zoot shoes over the years they had similar sturdy heel tabs.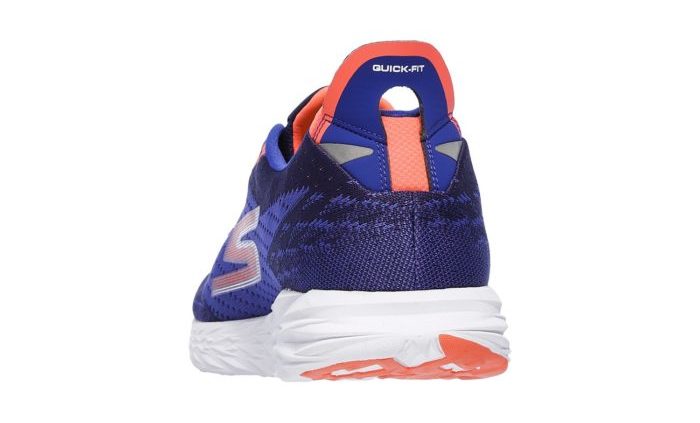 A 4mm drop from heel to toe is relatively small and will feel very flat and favours the mid to forefoot runner and as a lighter weight shoe is probably not for those that need a built up heel and more stability often needed by heavy heel strikers. Over the previous incarnations of the GOrun models I have found them to be less comfortable as a heel striker. The outsoles have been a little too soft around the heel zone.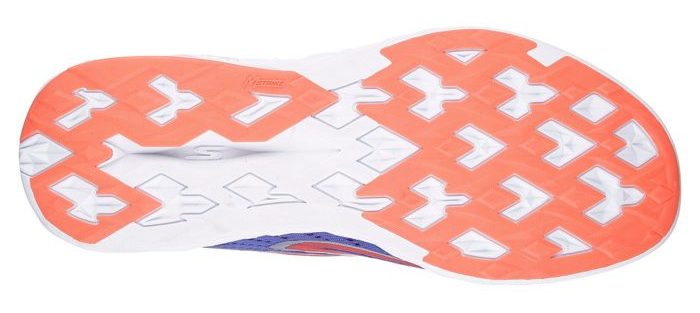 Outsole design suggests that this shoe is aimed to be used on track and road/pavement surfaces. The design is minimal and flat not ideal if you are off road or need an aggressive tread pattern. Stick to the hard surfaces.
Overall there is a lot to like about the GOrun 5 and I would suggest there is a similar story for the GOMeb models too; they appear genetically related. They are well worth a test drive if you are looking for a neutral and fast shoe with a little give for comfort.
You can find out more by visiting the Skechers site here