If you are looking for some funky designed leggings then Virtual Racing UK's new Summer Illusion 3S Activewear range definitely fits the bill. From brightly coloured neon pineapples to slightly more subtle rose patterns, you are sure to stand out in this range. The quality and feel are first rate and they are so comfortable you'll want to wear them day-after-day. At £30 a pair, they won't break the bank either.
The leggings were delivered with a handwritten note inside which made you instantly feel the brand's personal touch giving it top marks for customer service.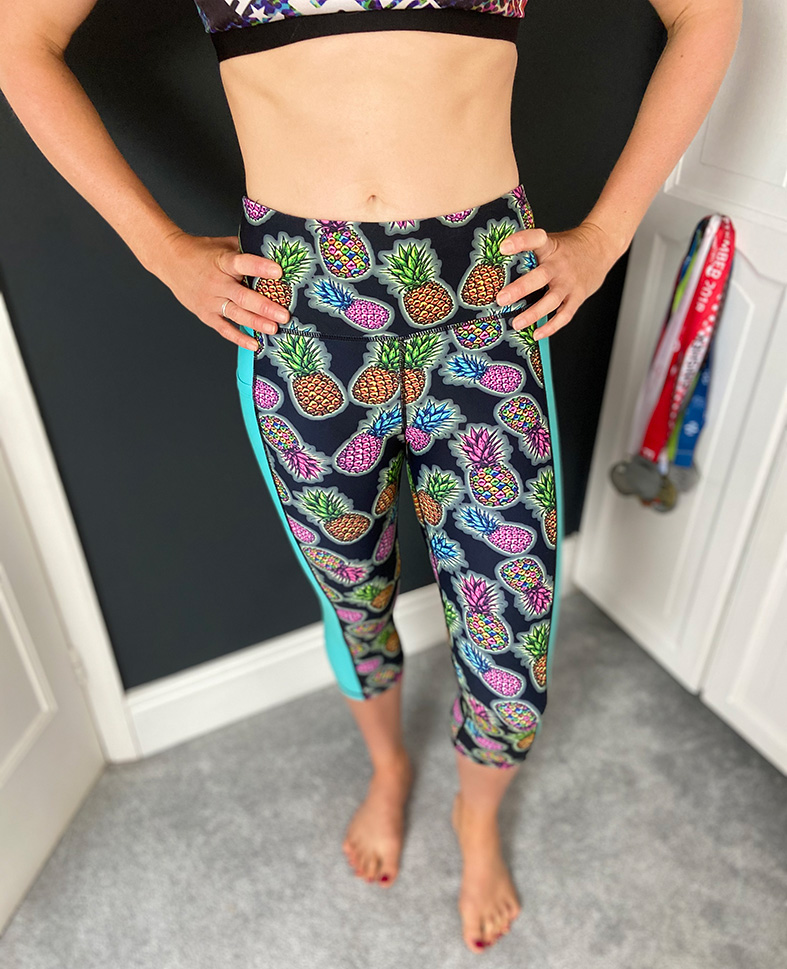 The Pineapple Glow Illusion Capri's look every bit as bright in the flesh as they do on the website and on their first outing attracted a lot of positive comments from training friends.
They are really comfortable to wear and have two pockets (one open pocket down the right leg and a zippered pocket in the back). These are great for carrying your phone and keys without either bouncing around or feeling like it will fall out whilst you run.
The high waist is great in avoiding any uncomfortable tightness in the lower abdomen. You could happily wear these in the gym for anything from weights to cross training without them riding up or slipping down.
It's definitely worth heading over to their website www.virtualracinguk.co.uk to check out their range.
They do shorts too for those of you who like to get your legs out for some summer sun!