We are starting to get back into the (open) water and while we don't have any events happening quite yet, that doesn't stop us planning for our next race. Potentially, SwimRun might be a good bet to get back into the racing calendar the quickest. The nature of the events could readily allow staggered starts, and better distancing even in your two person team bubble. With that in mind we had a look at the Vivobarefoot ESC Tempest shoe to see how it stood up.
Vivobarefoot: "The ESC Tempest is the first style in our Extreme Survival Collection, and we think it's the best SwimRun shoe on the planet. Inspired by aquatic organisms, and made with modern technology, it offers great flexibility, drainage and protection, as well as a sole developed in collaboration with Michelin, for super grip. For amphibious athletes who love to run trails and swim the open water."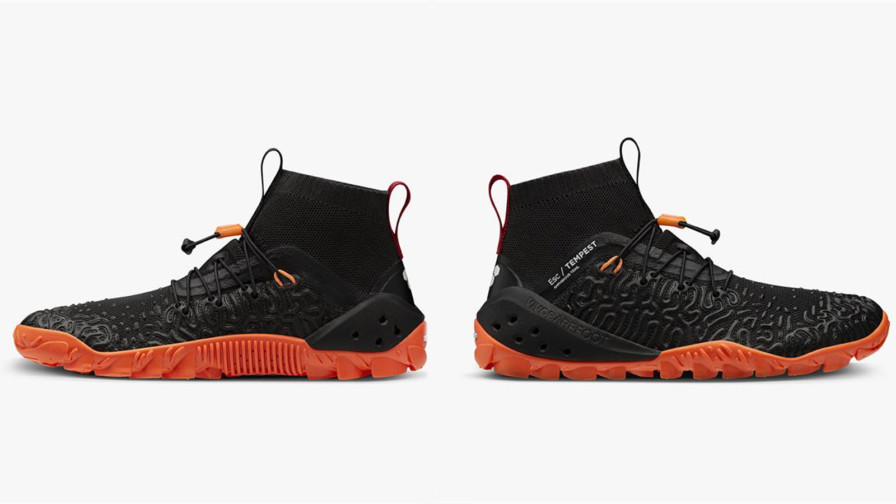 Key Features:
Sticky rubber outsole developed in collaboration with Michelin
Speed toggle for easy fastening
Quick draining mesh and recycled plastic PET ankle sock construction fro comfort
Bio-based Bloom EVA midsole gives additional flotation reduces heavy feet in the water
TRI247 VERDICT: We tested out the black and orange version of the ESC Tempest shoe, or as Vivobarefoot call it, Obsidian and orange. The Vivobarefoot range allows your feet to move as if barefoot. The shoes have a wide toe area that allows free movement and the thin sole offers great flexibility whilst still protecting your feet from harm via the tough puncture proof sole.
The ESC Tempest have slightly chunkier soles and as the company states, working with Michelin created a very grippy tread, perfect for the intended market of SwimRun.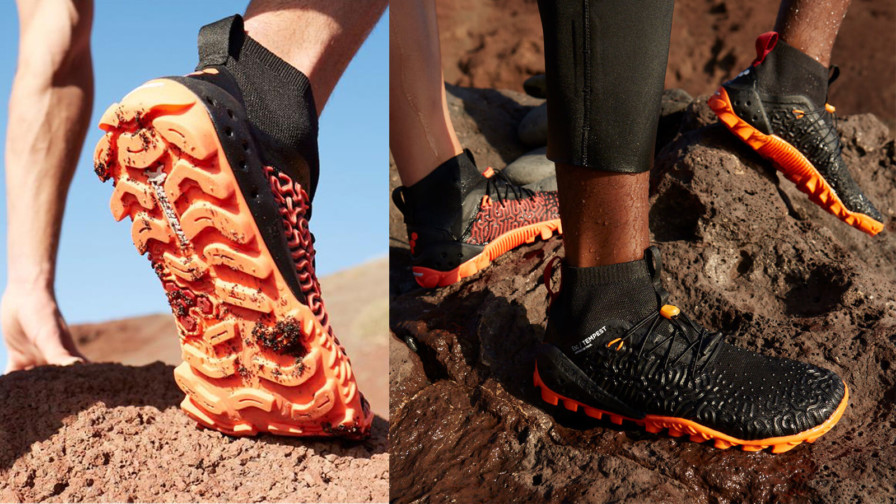 If you are new to SwimRun then it involves a number of swims interrupted by a number of runs. Hence, SwimRun…!
If you have competed in said event you will be aware that some running shoes are not ideal for the sport and you'll soon find this out a few strokes into the first swim. You'll then be reminded of this again as you emerge into the run stage. Waterlogged trainers are a nightmare and can potentially be dangerous for newbie participants as it makes swimming much harder.
Enter our test shoes and you'll see they have been carefully designed for the sport. Very little material on the shoe will retain water so you'll not be bogged down in the water or on dry land.
The uppers have an interesting patterned effect which looks great but I am sure offers extra friction in the water to help with propulsion.
The speed toggle allows swift fastening of the shoe; I'm not sure if you would need to get in and out of the shoe during an event, but it's there if you do. This was the one area I thought the shoe could benefit a little from a 'beefier' toggle as the one used seemed a little small, though it has proved to be more than up to the job after plenty of testing out. I did play a bit rough with it and it's still working.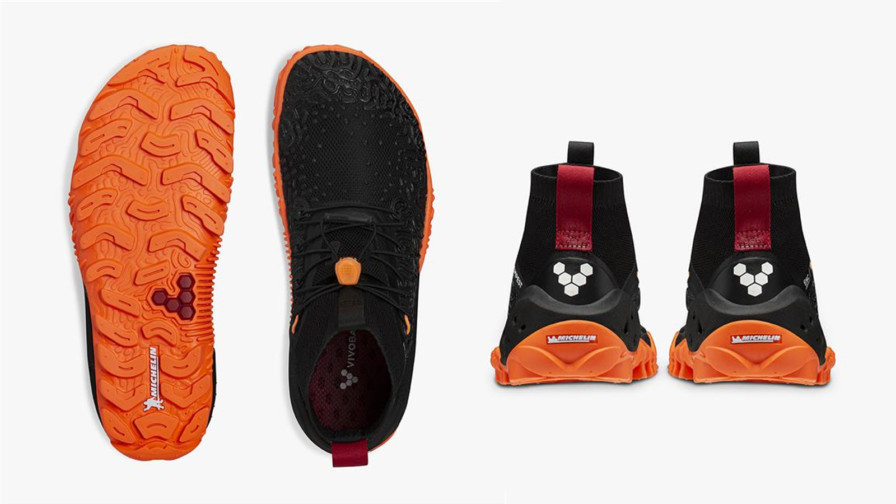 Comfort is fine for a minimal shoe, the grippy outsole being more than chunky enough to protect your feet from trails, rocks and submerged sharp edges.
Tabs securely stitched at the front and back of the ankle area make slipping them on a fast and simple procedure. Here, the sock-like ankle area hugs you firmly enough to keep debris out.
The ESC Tempest are a very well designed shoe that will certainly be a winner with SwimRunners; the fast drying shoe will not bog you down like a normal running shoe.
If you need a shoe that works in and out of the water then this should be on your list.
You can check out the range at the Vivobarefoot website here.