Long established in triathlon, Quintana Roo (QR), pioneers of the triathlon specific wetsuit are back with a new range of top end high performance suits that aim to give you the best platform for your swim.
Here's the lowdown on the HYDROsix for 2020 prior to us getting wet and testing one out. Will the performance live up to the marketing speak? We'll report back on that in due course, for a suit which will be available for purchase in the UK very soon.
---
Product
Quintana Roo HYDROsix Triathlon Wetsuit
Price
£599.95
Sizes
S, M1, M2, M3, L1, L2, L3 - Men's
S1, S2, S3, M1, M2, M3, L - Women's
Colour
Black, with blue accents
Website
https://quintanarootri.com
Over 30 years ago, Quintana Roo developed the very first triathlon-specific wetsuit. While they never went away, they are launching a new line of high-performance suits featuring premium materials and innovative technologies to give you the ultimate swim experience. The HYDROseries draws on their experience in the water and aims to bring you the most advanced suit on the market.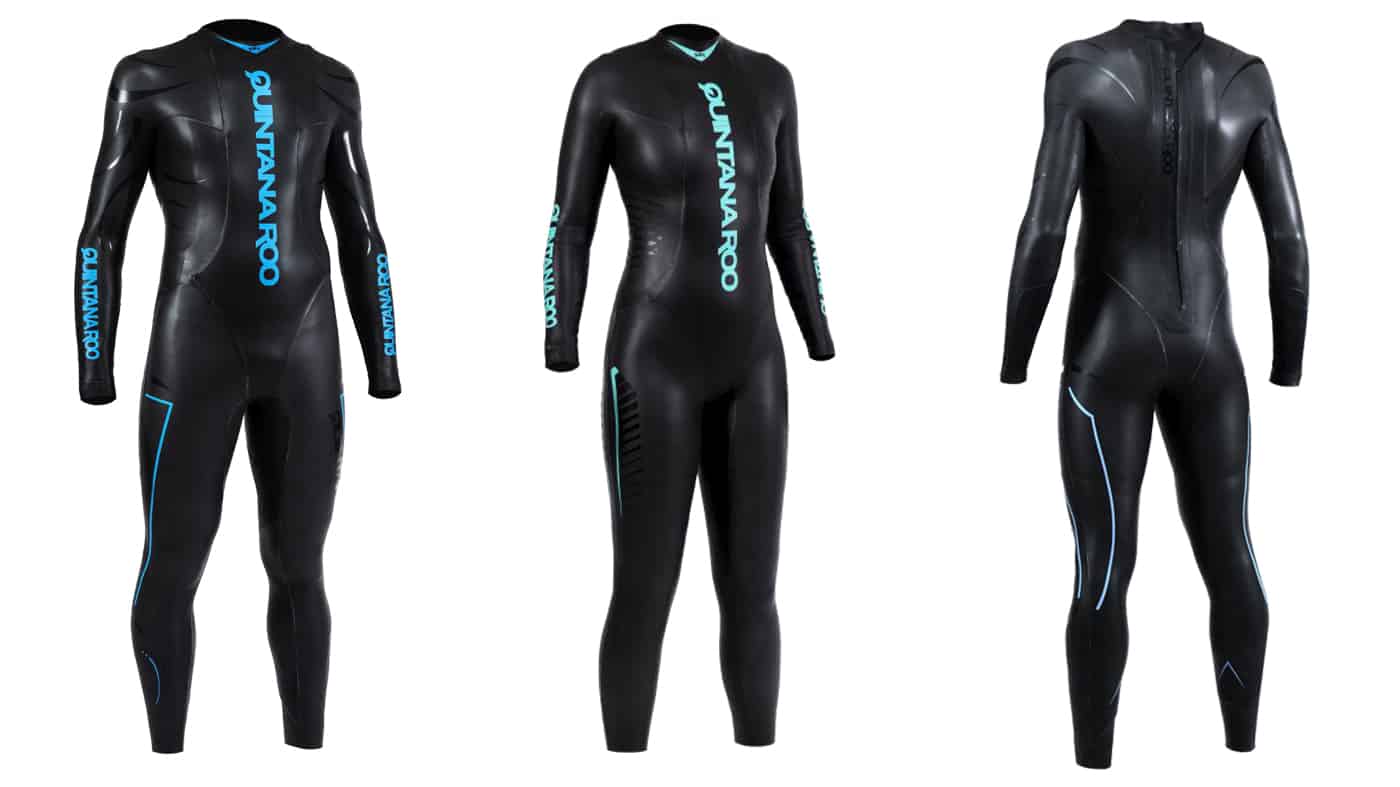 To achieve the most natural fit and greatest performance, they've developed the HYDROseries suits with fewer seams. Why? When premium neoprene is welded and stitched together, the technological advantages diminish. Their research, development and interaction with top athletes has created what QR claim to be the most unique, natural suit design to date.

Quintana Roo strategically placed each seam to mimic the contours of the human anatomy. Intense creation, testing, refinement and passion have gone into the suits to deliver potentially the most advanced in triathlon.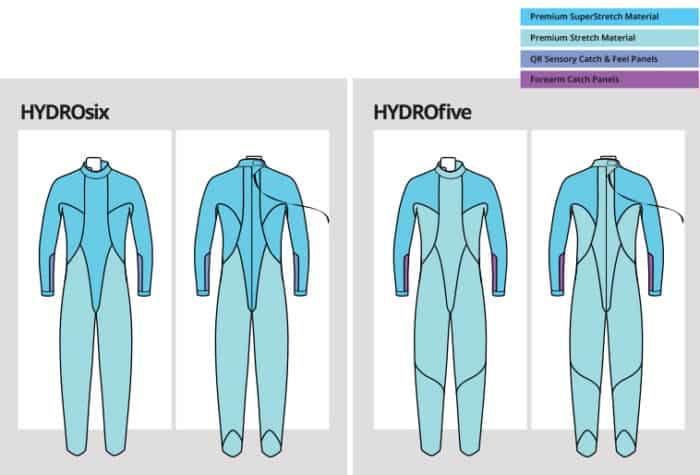 "The next generation of superior triathlon swim gear is here – the HYDROsix is fast, comfortable and truly unrestrictive. With a minimal amount of seams, precision buoyancy enhancements and SuperStretch materials incorporated throughout, you'll be able to move and breathe naturally for a swim that's unmatched."

"Gone are the days of feeling uncomfortable when swimming in your wetsuit. Engineered with top-of-the-line SuperStretch neoprene sewn into place with only 27 seams, the HYDROsix will conform to your body for natural breathability and comfort. The buoyancy profile of the suit and QR-specific Catch & Feel Panels help fine-tune your swim for essential rotation, turnover and speed. The HYDROsix keeps you stable from head-to-toe, all while allowing for a faster and more comfortable swim than any other suit on the market."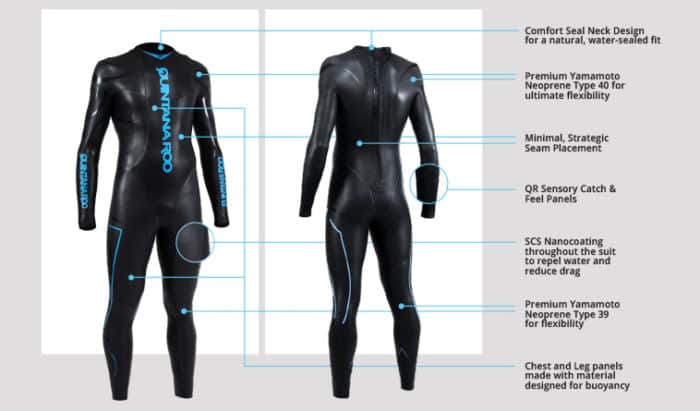 "Competitors say that their suits are the fastest and most comfortable – the HYDROsix proves them wrong. While others stitch their suits with 30-50 seams, the HYDROsix incorporates minimal seams and intentional panel placement so that you can experience an efficient and fast swim."

Some key features:
Premium Yamamoto Neoprene Type 39 & 40 Throughout the Suit
Hydrodynamic Buoyancy Profile for Maximum Efficiency
QR Sensory Catch & Feel Panels
Minimal, Strategic Seam Placement
SCS Nanocoating
Comfort Seal Neck Design
14-Day Money Back Guarantee
2-Year, No-Fault Warranty
You can find out more about the range here https://quintanarootri.com/collections/swim.