HUUB expand the Brownlee range with new 'Brownlee Agilis' wetsuit
Since their launch in 2012, nobody has been more closely associated with HUUB (www.huubdesign.com) than the Brownlee brothers. Having recently started with goggles and swimwear, the 'Brownlee range' has its biggest addition now with the launch of the Brownlee Agilis wetsuit. Limited stocks of the new suit are available now, priced at £599.99.
We have just had one of the suits land with us for testing which will follow soon, but will it be able to live up to the 'ultimate wetsuit for elite performance'?
Here is a first look at the latest edition – we'll report back in due course to see how the marketing speak matches up with its performance…and whether it really is the "game changer" that Jonathan Brownlee describes it as.
---
HUUB collaborate with the Brownlee brothers to create the ultimate wetsuit for elite performance
The Brownlee's and HUUB have collaborated to produce the ultimate wetsuit for race performance. It has been a two-year development, with the Brownlee's sitting alongside HUUB every step of the way as their testers and developers. They accept no compromise; if it isn't the best, then they are not interested… So, listening to Alistair and Jonny, coupled with the input of professor Huub Toussaint has produced a wetsuit like no other, and given HUUB the confidence to say there is no faster wetsuit.
The Brownlee's had two very simple goals and wanted to be able to:
Swim like they're not wearing a wetsuit throughout the full stroke cycle.
Get their hips and legs as high as possible and keep them there.
HUUB investigated materials, stretch, swim strokes and how materials behaved under tension to create a new Arms Neutral™ position reducing the typical maximum stretch cycle down by 50%. Your stroking style with a wetsuit can now mimic your stroking style without a wetsuit delivering a Rotational Freedom™ – "a game changer" according to the Brownlee's.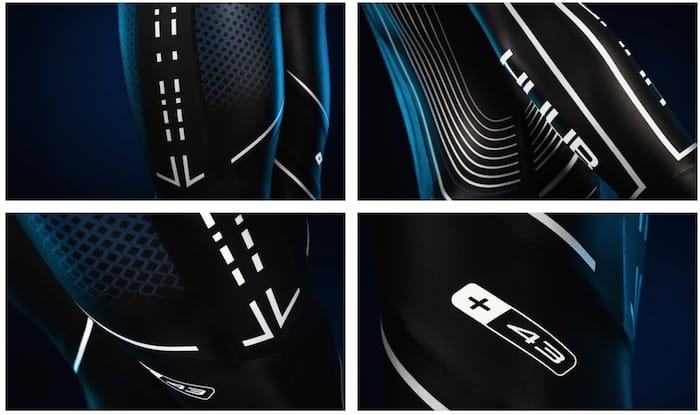 New buoyancy materials deliver never before seen leg lift and lower body buoyancy within regulatory rules. HUUB's exclusive +43™ buoyancy foam provides 43% more buoyancy than standard neoprene. Typically, wetsuit companies add extra buoyancy to the thighs and hips, but on this suit, the +43™ material goes past the centre of buoyancy for maximum leg lift.
HUUB's founder and owner Dean Jackson commented "This is what the triathlete has been waiting for, a no-compromise suit for race day. Alistair and Jonny will not sacrifice their performance for anything, so it will come as no surprise that they will not turn to a suit unless it REALLY is the very best they have ever swum in."
The Brownlee's summed up their thoughts in a video trailer for the new wetsuit which you can view below. Jonny Brownlee text Deano (HUUB's owner) after his first swim saying, "it's a game changer", and Alistair has said the same as well as "I can finally swim so naturally in a wetsuit."
HUUB only have a limited amount of stock, with the second delivery arriving in late August. You can view the full Brownlee Agilis video here: